Headquarters
New York, NY
Size 150 to 499 Employees
Industry Business Services
Revenue $10 to $25 million (USD) per year
---
When it comes to recruiting creative talent, 24 Seven never sleeps. The company (not to be confused with advertising firm 24/7 Real Media) provides staffing services to clients in the beauty, entertainment, fashion, home furnishings, marketing, advertising, and retail industries. It identifies candidates and performs interviews and background checks on the way to filling freelance and full-time positions in fields such as creative services, design, merchandising, production, and purchasing. Clients have included Ann Taylor, Kenneth Cole, Neutrogena, and Target. 24 Seven... More
Loading...
24 Seven Talent – Why Work For Us?
About Us

|

Candidate Services

|

Our Differences

|

Office Locations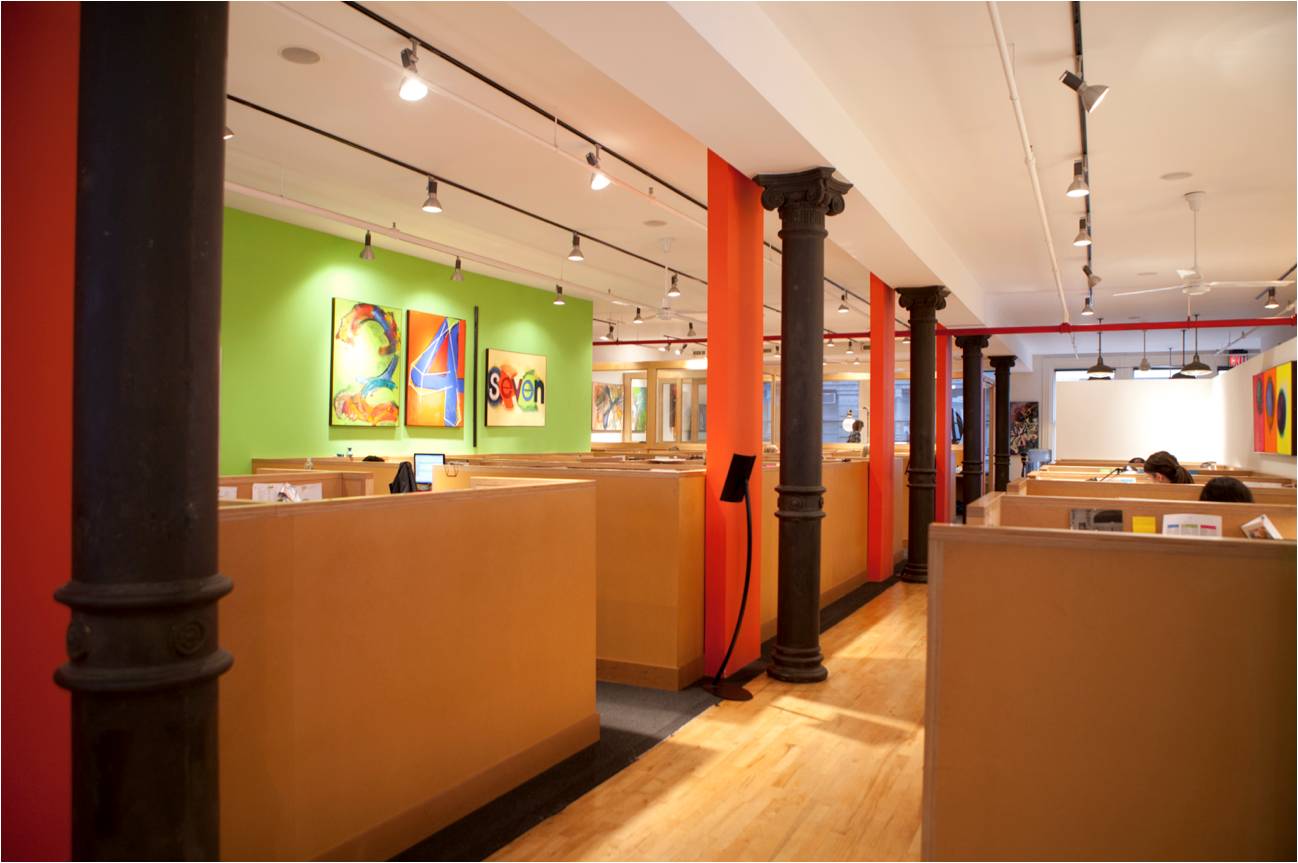 As a strategic resource for talent management, 24 Seven helps creatively driven global brands identify, recruit and secure game changing talent. Our innovative approach combines global reach, industry expertise and market intelligence to deliver top performers that advance your unique business goals. We are the go-to-talent source for the world's top teams in Fashion, Retail, Advertising, Marketing, Design, Interactive/Digital, E-commerce, Beauty and Sports/Lifestyle brands.
This is the employer's chance to tell you why you should work for them. The information provided is from their perspective.
Working at 24 Seven Talent
Posted by employees
Employees are "Very Satisfied"
52

ratings
96% of the CEO 36 ratings
Current

Employee

in New York, NY
Pros: Great atmosphere, colleagues, and environment. I like working with smart people and 24 Seven is full of them. People work hard and they are rewarded for their hard work. Great perks like in-office massage, healthy snacks, and drinks. The company… – Full Review
| | | |
| --- | --- | --- |
| Salaries in USD | Avg. Salary | |
| 5 24 Seven Talent Salaries | $46,411 | |
| 3 24 Seven Talent Salaries | $62,467 | |
| 2 24 Seven Talent Salaries | $45,327 | |
= Salary Range
= Anonymous Salary Range
= Avg.
If we only have one or two salaries posted for for a given job title, showing that salary information may risk employee anonymity. So in that case we generate an anonymous salary range by adding and subtracting a small percentage from the posted salary. The small percentage difference offers additional anonymity while still minimizing the difference between the range and the employee's actual salary.
No Offer – Interviewed in Chicago, IL May 2013 – Reviewed Jun 1, 2014
Interview Details – I met with Hanna over the phone. Then I was invited in for an office meeting to better discuss my qualifications. She invited her business development associate to join the interview. – Full Interview
Interview Question:
Most difficult question was the one that discussed what did I want for my career. After 25 years, I've been traveling down the digital space but in several roles. Mostly leadership roles. – View Answer
24 Seven Talent Awards & Accolades
Let us know if we're missing any workplace or industry recognition – Add an award
Worked for 24 Seven Talent? Contribute to the Community!