Alliance Data
This employer has taken extra steps to respond to reviews and provide job seekers with accurate company information, photos, and reviews. Interested for your company?
Learn More
.
Our DNA Drives Us
Size 5000+ Employees
Type Company - Public (ADS)
Industry Business Services
Revenue $2 to $5 billion (USD) per year
---
Alliance Data is a strong and growing company with three successful businesses focused on helping our clients grow through data-driven marketing and loyalty solutions. We work behind the scenes for the world's best known and respected brands. Turning consumer insights into loyalty and marketing solutions for some of North America's most recognizable companies is what Alliance Data's three businesses – LoyaltyOne, Epsilon and Alliance Data Retail Services – do best. The thread our businesses have in common is this: We capture and analyze data to gain actionable insight into... More
Alliance Data – Why Work For Us?
Careers

|

About Us

|

Benefits

|

Development

|

Our Culture
​​​​Experience Something Bigger
Alliance Data is an organization built on strong ideas from smart, experienced people. We foster collaboration and celebrate success. We value our associates and empower them to be their absolute best. Reaching goals. Raising the bar. Making things happen. And having fun along the way. At Alliance Data, this is what drives us. We are a family of companies with a long history of delivering results. It's who we are. It's what we do. It's part of our DNA.​​​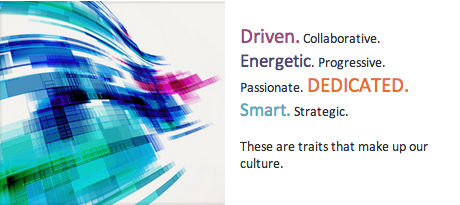 ​
This is the employer's chance to tell you why you should work for them. The information provided is from their perspective.
Working at Alliance Data
Posted by employees
Employees say it's "OK"
96

ratings
92% of the CEO 61 ratings
Ed Heffernan
President & CEO
Former Collector in Columbus, OH
Pros: - great company
- room for growth
- great starting pay ($12 an hour)
- incentive is wonderful (extra money on your end of the month paycheck)
- they help you make a game plan of where you want to be in the company and what it takes to get there… – Full Review
| | | |
| --- | --- | --- |
| Salaries in USD | Avg. Salary | |
| 32 Alliance Data Salaries | $79,745 | |
| 25 Alliance Data Salaries | $80,052 | |
| 23 Alliance Data Salaries | $69,965 | |
= Salary Range
= Anonymous Salary Range
= Avg.
If we only have one or two salaries posted for for a given job title, showing that salary information may risk employee anonymity. So in that case we generate an anonymous salary range by adding and subtracting a small percentage from the posted salary. The small percentage difference offers additional anonymity while still minimizing the difference between the range and the employee's actual salary.
Declined Offer – Interviewed in Irving, TX Mar 2014 – Reviewed May 7, 2014
Interview Details – I was contacted by a Hiring Manager who asked if I was looking to move to a new company. She set up a phone interview with one of the Audit Managers and then I did an on-site interview with the rest of the group and had lunch afterwords. Overall a good experience, but it just wasn't what I was… – Full Interview
Interview Question:
List 3 of your strengths and 3 of your weaknesses – View Answer
Alliance Data Awards & Accolades
Business of the Year
,
Rio Rancho Economic Development Corporation
,
2013
Excellence in Education Award
,
UNCF
,
2013
Ed Heffernan and Charles Horn Ranked as Top Executives in America
,
Institutional Investor Magazine
,
2012
Epsilon-Corporate Commitment Award Winner
,
Direct Marketing Educational Foundation
,
2013
"Center of Excellence" Certification
,
Benchmark Portal
,
2013
Show More
Worked for Alliance Data? Contribute to the Community!