Our DNA Drives Us
Alliance Data – Why Work For Us?
​​​​Experience Something Bigger
Alliance Data is an organization built on strong ideas from smart, experienced people. We foster collaboration and celebrate success. We value our associates and empower them to be their absolute best. Reaching goals. Raising the bar. Making things happen. And having fun along the way. At Alliance Data, this is what drives us. We are a family of companies with a long history of delivering results. It's who we are. It's what we do. It's part of our DNA.​​​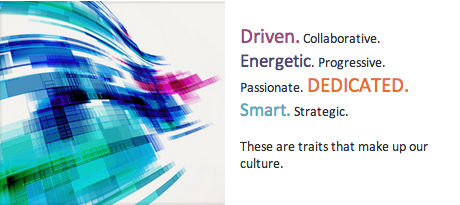 ​

​​​​​​We're a leading provider of marketing, loyalty, and credit solutions that uses the power of data to achieve results for our clients. Together, our three lines of business manage more than 100 MILLION consumer relationships for some of the world's leading brands.
​​​​​Alliance Data partners with its clients to develop unique insight into consumer behavior. We use that insight to create and manage customized solutions that change consumer behavior and enable our clients to build stronger, mutually beneficial relationships with their customers.
​​​Turning consumer insights into loyalty and marketing solutions for some of North America's most recognizable companies is what our three businesses, detailed below, do best. We capture and analyze data to gain actionable insight into how and why consumers buy.

Alliance Data Retail Services is the second-largest U.S. provider of marketing-driven private label and co-brand credit programs designed to increase consumer spend and loyalty. Across multiple touch points, such as traditional, digital, mobile and other emerging technologies, Alliance Data Retail helps its clients, such as HSN, J.Crew, The Buckle, Pier 1, and others, create and increase customer loyalty through solutions that engage its nearly 25 million cardholders each day.

Epsilon®, a leading provider of multichannel, data-driven technologies and marketing services, manages solutions such as permission-based email marketing, database management, advanced analytics, and strategic consulting and creative services to more than 2,000 global clients. Epsilon is the world's largest permission-based email provider, annually deploying over 40 billion emails to effectively reach 100% of all U.S. households.
LoyaltyOne® operates Canada's AIR MILES® Reward Program, the largest coalition loyalty program in Canada, with over 200 Sponsors and approx. two-thirds of all Canadian households actively participating in the program. AIR MILES was named one of Canada's Most Influential Brands in 2012 by the Ipsos Influence Index, along with well-known brands such as Microsoft, Apple, and Google. LoyaltyOne is also expanding its reach internationally, with partial ownership stakes in coalition loyalty programs based in Brazil and India.​​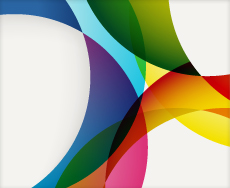 ​​​​​The Benefits of Being the Best​​

​​We know that we have some of the brightest and most talented associates in the world, and we believe in rewarding them accordingly. If you work here, expect competitive pay, comprehensive health coverage, and endless opportunities to advance your career. ​​
From tuition reimbursement to SCHOLARSHIP PROGRAMS to employee stock purchase plans and 401(k)s, we offer associates a variety of benefits that work as hard for them as they work for us.​​​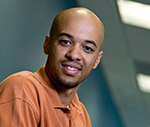 ​​Aaron Dix, Epsilon
"I took advantage of the TUITION REIMBURSEMENT program to get my master's two years ago. Since then, I've been promoted to my dream job, and I couldn't be happier."
​​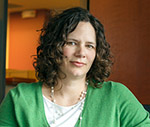 ​​​Nicole Meade, Retail
"When you work here, you really get a sense that the company GENUINELY CARES about you and your family. The Backup Care program is terrific. It gives me such peace of mind knowing that my children are well taken care of while I am at work. This really is one of the best benefits that Alliance Data offers."
​​​​​​​​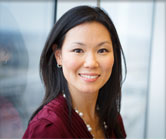 ​​Cathryn Kim, Corporate
"As associates, we are offered so many great incentives, not just for health care, but for MAKING OUR LIVES BETTER, whether it's getting a college education or adopting a child."​​

Opportunity Abounds​​​
​We believe that successful careers — and engaged associates — can thrive only in a supportive, performance-driven work environment.

So we make it a priority to hire people who are motivated to expand their work skills, take on new responsibilities, and challenge themselves to reach the next level of performance. And we give them everything they need to succeed.
We're a growth company, which is why we offer a wealth of training and career development opportunities. And it's why our associates are the best at what they do. It's just part of who we are.
​​​​​​​Here you can:​​

REACH HIGHER. Set and track your career goals annually.
GO FARTHER. Get mentoring, networking, and cross-training opportunities.
LEARN FASTER. Choose from thousands of online and in-person training courses.
BE A LEADER. Participate in leadership development programs.​​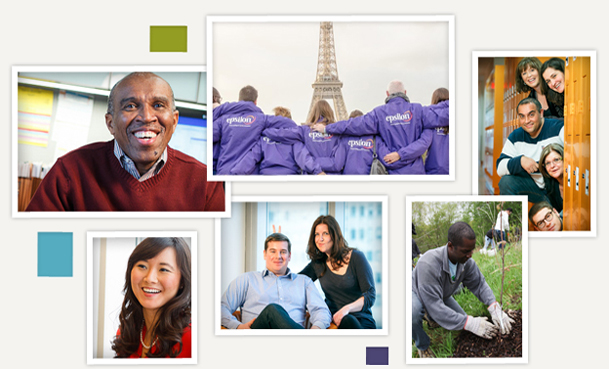 ​​We know how to make things happen. We get excited about challenges. We work together to solve problems, push boundaries and do really cool things for our clients. And, we have a lot of fun along the way. It's who we are. It's what we do. It's in our DNA.
​​Real stories from real associates.​​
Discover what it means to be an associate by learning more about our everyday heroes.​​​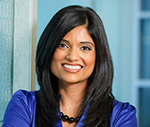 ​​​​​​​Siby Samuel, Corporate
​Audit Manager
Being a good corporate citizen is important to Siby. She appreciates the fact that Alliance Data and its businesses are really involved in the cities that they reside in. Associates can see the differences they are making in their communities.
"This company is very employee-centric. They pride themselves on being a great employer and valuing associates. This is a place that people want to work and want to stay. I have two sisters and we have all worked for this company. This is where I want to retire. "​​
​​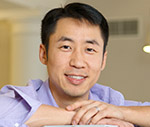 ​​​Brian Cha, Epsilon
Account Director
​One thing that Brian loves about working at Epsilon is the breadth of services that the company is able to provide to clients. They provide services across all areas of the marketing spectrum, and that is matched by very few.
"I feel I really make a difference by progressing from the 'what' to the 'how.' During client status calls, many great ideas are generated, and that is the 'what.' I am usually able to determine 'how' we will get it done by understanding the business requirements and the tools that are at my disposal to devise a solution."​​
​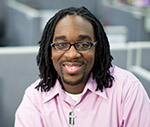 ​​Edwon Edwards, Retail Services
Sales & Service Supervisor
​Edwon makes himself available and keeps his eyes open to new learning opportunities all the time. He trys to learn as much as he can outside the scope of his "job description." He believes the more knowledgeable he is about his job and how it affects the company, the more of an asset he is.
"As a sales and service supervisor, I become the face of the company for each customer I encounter. I strive to personalize each call, and do my best to resolve that customer's issue during just that one call. I help my team to do the same. We have a great group of people working here, and they all have the same goal – helping people! We push and motivate each other to do our best for the customer."​​
Alliance Data Reviews
Alliance Data
187
Recommend to a friend
Approve of CEO
Work/Life Balance

Culture & Values

Career Opportunities

Comp & Benefits

Senior Management

I have been working at Alliance Data full-time (More than 3 years)

Pros

Work life balance, great pay, good benefits, good vacation, monthly incentive.

Cons

Normal business politics as you move up

Advice to Management

Hire based on experience not who you know

Alliance Data

2015-07-27 19:39 PDT

---
Application

The process took 4 weeks – interviewed at Alliance Data (Columbus, OH).

Interview

Interview was seamless and easy.What you would expect from a regular interview. It was 2 phases, phone interview then a Skype interview which was a lot of fun. I interviewed with multiple people and everyone was so nice. I was well aware of the questions they were asking which made the process a little easier.

Interview Questions

Alliance Data

2015-04-14 09:31 PDT
Alliance Data Awards & Accolades
Business of the Year
,
Rio Rancho Economic Development Corporation
,
2013
Excellence in Education Award
,
UNCF
,
2013
Ed Heffernan and Charles Horn Ranked as Top Executives in America
,
Institutional Investor Magazine
,
2012
Epsilon-Corporate Commitment Award Winner
,
Direct Marketing Educational Foundation
,
2013
"Center of Excellence" Certification
,
Benchmark Portal
,
2013
Show More
Website
www.alliancedata.com
Type
Company - Public (ADS)
Industry Business Services
Revenue
$5 to $10 billion (USD) per year
Alliance Data is a strong and growing company with three successful businesses focused on helping our clients grow through data-driven marketing and loyalty solutions. We work behind the scenes for the world's best known and respected brands. Turning consumer insights into loyalty and marketing solutions for some of North America's most recognizable companies is what Alliance Data's three businesses – LoyaltyOne, Epsilon and Alliance Data Retail Services – do best. The thread our businesses have in common is this: We capture and analyze data to gain actionable ... More
Work at Alliance Data? Share Your Experiences