Alliance Residential
This employer has taken extra steps to respond to reviews and provide job seekers with accurate company information, photos, and reviews. Interested for your company?
Learn More
.
www.allresco.com
Alliance Residential Video
Alliance Residential – Why Work For Us?

Alliance is one of the largest private U.S. multifamily companies with offices throughout the West, Southwest, South-Central, Southeast, Mid-Atlantic and Northeast. We have invested in more than $3 billion of real estate and manage an $8 billion portfolio with a focus toward superior local leadership and a comprehensive national support infrastructure.
STRENGTHS
Owner mentality
Performance-driven perspective
Customer-centric focus
In-depth market knowledge
Proactive risk management
ALLIANCE AT A GLANCE
Headquartered in Phoenix, AZ with 26 regional offices nationwide
Active buyer, builder and manager across 15 states and 24 metropolitan markets
---
OUR SERVICES
INVESTMENT
Underwriting




Acquisition




Note Purchase




REO Purchase




Bankruptcy Trustee Sales




Development




Construction




Fee Services




Recapitalization



ASSET MANAGEMENT
Financial Strategy




Disposition Strategy




Risk Management / Due Diligence




Capital Budgeting




Project Management




Rehabilitation




Reconstruction




Operation Strategy



PROPERTY MANAGEMENT
Management Turnaround




Marketing Services




For-Sale Rental Reversions




Lease-up Management




Bankruptcy Receivership




Pricing Strategy




Capital Maintenance




Vendor Negotiation




Budgeting



The apartment industry continues to grow and we are looking for great talent to join our team for a lifetime of career opportunities. Alliance associates play a key role in providing rewarding experiences for our clients and residents — and, in turn, enjoy a rewarding professional experience of their own. With an industry-leading benefits package, world-class training program customizable to your goals and a few unique perks designed to make work just a little more fun, our goal is to be a place our associates are proud to call their "work home."
Benefits:
Competitive pay and bonuses
Comprehensive insurance (medical, prescription drug, dental, vision, life, disability)
Paid holidays, vacation time and sick leave
Retirement savings plans
Apartment discounts
Abenity program (featuring thousands of discounts on local and national products and services)
Identity protection program
Auto and home insurance programs
Awards & Recognition:
Alliance "Shout-Outs"
Team outings
Annual ACE awards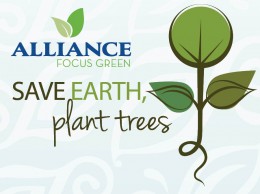 Alliance is committed to sustainable business practices that do not sacrifice financial performance. The program seeks to reduce energy consumption and the carbon footprint of our communities, as well as educate, assist and encourage residents and associates to participate in eco-friendly lifestyles.
All initiatives are guided by our in-house sustainability department.
Many of our green initiatives reduce operating costs.
Incorporating energy-efficient lighting and Energy Star appliances paints adds value for today's renters, who are increasingly willing to pay higher rents for features that translate to utility cost savings and a healthier home.
Using zero-VOC paint with zero-VOC colorants allows us to improve indoor air quality, providing a better environment for our employees and residents.
---
7 WAYS TO FOCUS GREEN
Our ultimate focus is to minimize the impact our business practices have on the environment, provide healthy, sustainable and efficient homes and offices, control operating expenses, drive savings and promote environmental awareness to our stakeholders.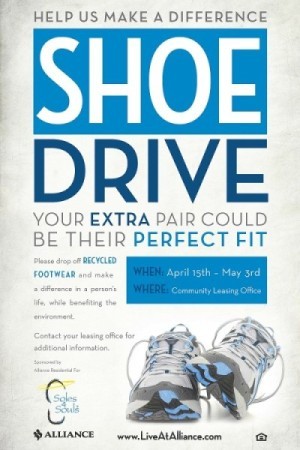 Alliance isn't just doing business in the local community — we are a part of the community. Through the "Alliance Cares" program, we orchestrate portfolio-wide campaigns to benefit various charities and encourage associates to participate in local volunteer efforts. Our teams donate their time and energy to support many worthy causes and events, including:
Toys for Tots
Souls4Souls
The Boys and Girls Club
DoSomething.org
Susan G. Komen Race for the Cure
Rebuilding Together San Francisco's "National Rebuilding Day"
Children's Burn Foundation
The BuddyWalk
Shoreline Clean-Ups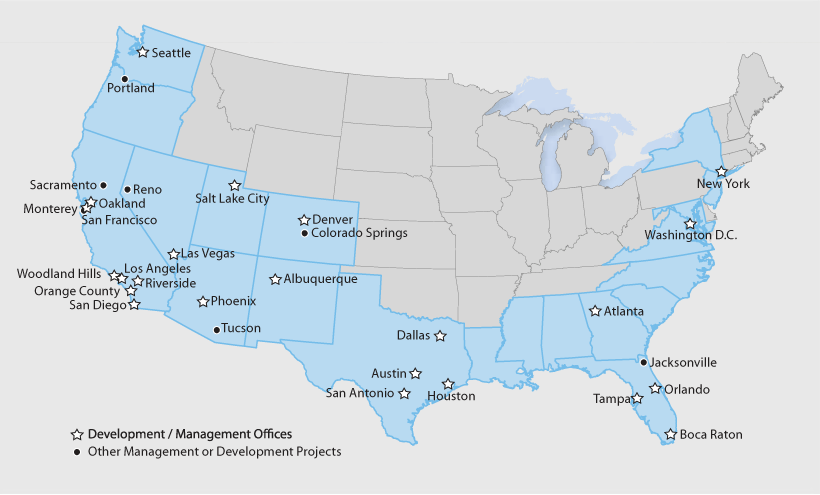 Alliance Residential Photos
Alliance Residential Reviews
Alliance Residential
53
---
Comp & Benefits

Work/Life Balance

Senior Management

Culture & Values

Career Opportunities

I have been working at Alliance Residential full-time

Pros

I love working for a company that is constantly growing. The Alliance assets we manage and own are amazing. We are constantly growing and promoting internally. You determine your own destiny at Alliance.

Cons

We are constantly growing so our operating systems are constantly being upgraded to accommodate our needs and work efficiency. You have to maintain a big picture perspective to thrive in this environment.

Alliance Residential

2014-12-25 14:25 PST
Alliance Residential Interviews
Updated Feb 21, 2015
Application Details

I applied through a recruiter – interviewed at Alliance Residential in February 2015.

Interview Details

Telephone screening interview - call from the recruiter to talk vs setting an appointment which seemed unusual but it all worked out. Recruiter was personal and skilled in explaining the position and the company history and background. All in all an excellent experience and representation.

Interview Questions

Excellent 2 way communication to evaluate both my interest and their interest in the position. Pre interview online personality test was a PIA but if interested in the position you do what you do View Answer

Alliance Residential

2015-02-21 11:52 PST
Alliance Residential Awards & Accolades
Let us know if we're missing any workplace or industry recognition – Add an award
Size
1000 to 5000 Employees
Industry Real Estate
Alliance is one of the largest private U.S. multifamily companies with offices throughout the West, Southwest, South-Central, Southeast, Mid-Atlantic and Northeast. We have invested in more than $3 billion of real estate and manage an $9 billion portfolio with a focus toward superior local leadership and a comprehensive national support infrastructure. Headquartered in... More
Mission: Alliance believes in building a team of the best and brightest — talented, dynamic individuals who bring varying backgrounds and unique points of view to enhance our... More
Work at Alliance Residential? Share Your Experiences