Argonne National Laboratory
This employer has taken extra steps to respond to reviews and provide job seekers with accurate company information, photos, and reviews. Interested for your company?
Learn More
.
Argonne
Industry Accounting & Legal
---
Argonne is a multidisciplinary science and engineering research center, where "dream teams" of world-class researchers work alongside experts from industry, academia and other government laboratories to address vital national challenges in clean energy, environment, technology and national security.

Through collaborations with researchers here at Argonne and around the... More
Mission: Argonne integrates world-class science, engineering, and user facilities to deliver innovative research and technologies. We create new knowledge that addresses the...More
Argonne National Laboratory – Why Work For Us?
Careers at Argonne National Laboratory

|

Benefits

|

Diversity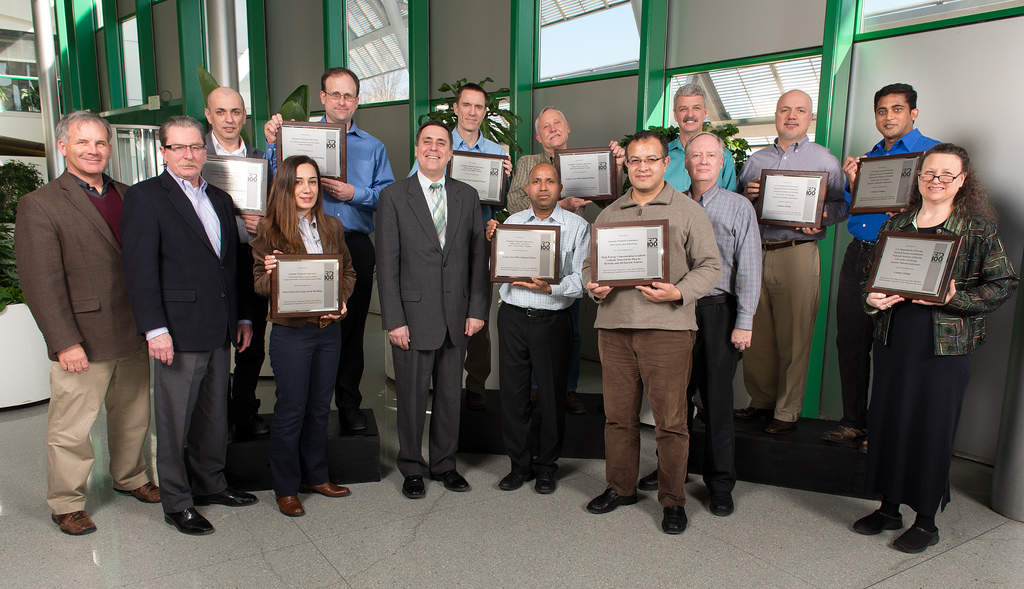 Make your life's work matter. Argonne employees bring passion to their jobs every day to solve the most challenging scientific and societal needs of our nation.
CAREER OPPORTUNITIES

The world's best and brightest minds come to Argonne National Laboratory to make scientific discoveries and technological innovations that improve the quality of life throughout the nation and the world. Argonne's scientists and engineers are dedicated to solving society's most pressing problems in sustainable energy, a clean environment, economic competitiveness and national security.

Full- and part-time job openings at Argonne are searchable online. Each position description includes instructions for applying.
The Argonne Named Postdoctoral Fellowship – These postdoctoral fellowships are awarded internationally to outstanding doctoral scientists and engineers who are at early points in promising careers.
Postdoctoral/Predoctoral Openings – Postdoctoral/Predoctoral positions that are available within different divisions throughout the Laboratory.
Student and Faculty Programs – Opportunities for domestic and international participants interested in energy research and training in science and technology.

​​​​​​​​​​​​​​​​​​​​​​​​​​​​​​​​​​​LAB ATA GLANCE (FY11)​

Workforce

3,456 total employees (FTEs)
1250 scientists and engineers
303 postdoctoral scholars
650 graduate and undergrad students
157 joint faculty
5,204 facility users

Research

14 research divisions
7 national scientific user facilities
9 centers, joint institutes, program offices
Over 200 research projects
Collaborate with over 600 companies, numerous federal agencies, and hundreds of research institutions worldwide

​​​​​​margin​​​
This is the employer's chance to tell you why you should work for them. The information provided is from their perspective.
Working at Argonne National Laboratory
Posted by employees
Employees are "Satisfied"
111

ratings
100% of the CEO 2 ratings
Peter B. Littlewood
Director
Former Biological Sciences in Lemont, IL
Pros: Great opportunity to advance, friendly environment, overall great working environment – Full Review
Salaries in USD

Avg. Salary

18 Argonne National Laboratory Salaries

$68,472

Post Doctorate Research Scientist

9 Argonne National Laboratory Salaries

$64,785

5 Argonne National Laboratory Salaries

$68,400
= Salary Range
= Anonymous Salary Range
= Avg.
If we only have one or two salaries posted for for a given job title, showing that salary information may risk employee anonymity. So in that case we generate an anonymous salary range by adding and subtracting a small percentage from the posted salary. The small percentage difference offers additional anonymity while still minimizing the difference between the range and the employee's actual salary.
Accepted Offer – Interviewed in Lemont, IL Apr 2014 – Reviewed May 30, 2014
Interview Details – I was luck. One of the adjunct professors at my school is a team lead and had some extra work when I inquired about an internship. All it took was a 10 minute phone conversation for him to explain what I would be doing and then I received the paperwork the next week. – Full Interview
Interview Question:
No interview. – Answer Question
More Argonne National Laboratory Interview Questions & Reviews (18)
Argonne National Laboratory Awards & Accolades
101 Best and Brightest Companies to Work For in Chicago
,
101 Best & Brightest Companies to Work For
,
2009
Worked for Argonne National Laboratory? Contribute to the Community!