Arhaus Furniture
This employer has taken extra steps to respond to reviews and provide job seekers with accurate company information, photos, and reviews. Interested for your company?
Learn More
.
Headquarters
Walton Hills, OH
Size 500 to 999 Employees
Industry Retail
---
Arhaus offers handcrafted home furnishings reflective of our global point-of-view. We collaborate with skilled artisans all over the world who craft exclusive collections using the finest materials. In stores, lifestyle settings are infused with everything from antiques, to hand-painted murals and fresh florals. Currently, we have more than 45 stores in the U.S. and with our... More
Mission: "Furnishing a better world." This philosophy dates back to 1986 when father and son, Jack and John Reed, opened the first store in Cleveland and vowed never to use wood...More
Arhaus Furniture – Why Work For Us?
Overview

|

Careers at Arhaus

|

Our People

|

Our Benefits

​​Natural materials, hand-made artistry
We started in 1986 with a passion to provide unique, high quality, well designed home furnishings. Our philosophy was to design our own products, search for the best manufacturer while controlling quality, and bring the furniture direct to our customers. Our product developers travel the globe working directly with skilled artisans to craft pieces that can only be found at Arhaus, ensuring that every Arhaus piece meets our high quality standards. We promise you Cherry, Elm and many other natural hardwoods. Natural stone tabletops. 100% organic cotton fabrics. True wrought iron beds, made with forged iron using time honored methods and uncompromising handwork.
Sustaining our home, the earth
We have made a commitment to the earth's resources by developing unique, yet functional pieces from recycled natural resources. We recycle copper into tabletops, harvest tree roots and transform them into chairs. We find forgotten antiques and give them new life. And Arhaus remains committed to never using wood from our endangered rain forests.
The world is our inspiration
Our designers search the world to bring you fresh influence, a unique color, an unexpected silhouette, a global flavor. It is no surprise that so many of our pieces are exclusive works of art.
Design that works and plays
Of course, furniture should do more than just sit there; it should do something that is practical, useable and wonderful for your life! That is why we design tables with hidden leaves, washable slipcovers, and construction made to last for generations.
Authenticity never goes out of style
Come in to Arhaus. Where our unique quality, value and style will inspire. All by design
OUR STORE LOCATIONS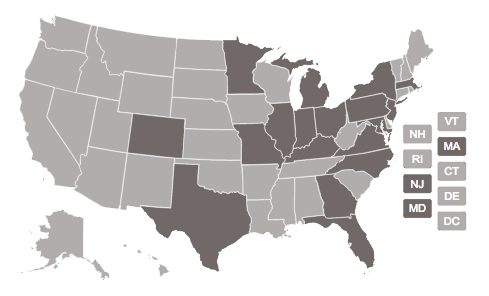 ​​​​
This is the employer's chance to tell you why you should work for them. The information provided is from their perspective.
Working at Arhaus Furniture
Posted by employees
Employees say it's "OK"
106

ratings
38% of the CEO 82 ratings
Current Interior Consultant
Pros: If you have what it takes you can certainly make a decent living. If you are flexible you have the opportunity to grow with the company. The company commonly hires from within. Certain retail areas are better than others. – Full Review
| | | |
| --- | --- | --- |
| Salaries in USD | Avg. Salary | |
| 16 Arhaus Furniture Salaries | $20,422 | |
| 8 Arhaus Furniture Salaries | $20,000 | |
| 6 Arhaus Furniture Salaries | $48,167 | |
= Salary Range
= Anonymous Salary Range
= Avg.
If we only have one or two salaries posted for for a given job title, showing that salary information may risk employee anonymity. So in that case we generate an anonymous salary range by adding and subtracting a small percentage from the posted salary. The small percentage difference offers additional anonymity while still minimizing the difference between the range and the employee's actual salary.
Accepted Offer – Interviewed in Baltimore, MD Apr 2014 – Reviewed 3 weeks ago
Interview Details – I went through two rounds of interviews with different managers. Each time it took many back and forth phone calls to schedule anything and both times the interviewer was 45 minutes late to see me.

All questions were rather basic. They did have my resume so they knew much of my past before I… – Full Interview
Interview Question:
None, really. All questions were basic... How would you approach a customer on the sales floor? What and why is your availability? Experience in sales? They did not seem to worried or ask much about… – View Answer
Arhaus Furniture Awards & Accolades
Let us know if we're missing any workplace or industry recognition – Add an award
Worked for Arhaus Furniture? Contribute to the Community!