Aspen Dental
This employer has taken extra steps to respond to reviews and provide job seekers with accurate company information, photos, and reviews. Interested for your company?
Learn More
.
Aspen Dental – Why Work For Us?

The Premier Network of Dental Practices in the US
Aspen Dental is committed to providing patients with affordable, high-quality comprehensive dental care.
Since its inception, the Aspen Dental network has experienced explosive growth, expanding nationwide with plans to open one new office a week.
The Aspen Dental practice model is based on five core tenets to improve performance and enhance patient care: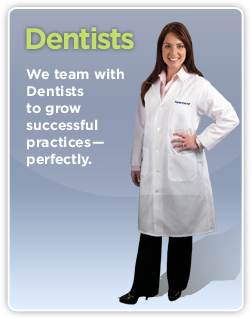 Access to Care
Breaking down the barriers that have prevented patients from seeking treatment is the cornerstone of what we do.
Comprehensive Care
Our key focus is understanding our patients, their oral-care needs and getting them started on their treatment.
Quality Service
We always think "patient first," be respectful, serve with passion and remove the barriers to care.
Training
We stay on top of our game by taking advantage of the numerous training tools and resources available.
Teamwork
When we all work together, we produce great results and build long-term patient relationships.

Our Values
Today an estimated 47 million Americans have little or no access to affordable dental care. Sadly, for many people, dentistry has become discretionary -- a "nice to have" instead of a "must have" -- and preventive care has fallen off the priority list altogether.
It's a crisis of epic proportions. And we are an important part of the solution.
Together, Aspen Dental and Aspen Dental Management, Inc. share a simple purpose: to help patients get the care they need. We believe that delivering on that purpose produces value for each affiliated dentist, team member, patient and stakeholder we serve. Because when we do what's right for the patient, we do what's right for the practice.
These principles guide how we live our purpose every single day.
We believe "PATIENT FIRST"
Access to Care
From our highly visible locations with extended business hours, to affordable fee structures and integrated dental services, we are committed to seeking solutions that help to provide access to quality care for patients.
We treat patients with respect and without judgment, as we understand how fear, financial stress and shame might have kept them away from the dentist. We schedule with a sense of urgency; walk-ins and emergency patients are always welcomed.
Unfortunately, affordability sometimes prevents patients from getting the care they need. We seek to drive efficiencies through innovation, technology and strategic partnerships, which enables us to lower the cost of care.
Comprehensive Treatment
Helping patients achieve good health is the responsibility of every member of our team. We are committed to educating patients about the link between their oral and overall health, because it's not just about creating healthy smiles – it's about creating healthy lives.
Service Culture
We're not happy unless our patients are satisfied every step of the way and we strive to deliver exceptional patient experiences.
Our service steps are simple. We smile and greet our patients by name. We seek to help. We say please and thank you and explain next steps along the way. If a patient is not comfortable with their recommended treatment, we'll support them in seeking a second opinion.
In short, we treat patients like family.
We build WINNING PARTNERSHIPS WITH DENTISTS
ADMI affiliates with dentists who share our beliefs and who want to utilize our services, capital and market expertise to build successful practices that focus on creating access to care for an underserved population.
By providing highly efficient, fully comprehensive support services, affiliated dentists are able to focus almost exclusively on caring for their patients, free of the administrative burdens associated with running a dental practice, and achieve professional, personal and financial success.
PASSION AND ENGAGEMENT are the building blocks of our culture
Empowerment
Doing the right thing is the cornerstone of our organization. Fueled by their commitment to our purpose, we trust our team members and use good judgment in finding solutions, without reprisal.
Accountability
Our organization is defined by the actions of each individual. Every member of our team has a responsibility to act ethically and represent the organization in a way of which we can all be proud.
Support and Teamwork
The collective energy and commitment of our team fuels our success. Each individual deserves a welcoming and respectful work environment, along with the support, tools and resources they need to be successful, including world-class training and development opportunities through our strategic partnerships with vendors and business partners.
Appreciation
We know that our team members have a choice, and we sincerely appreciate their decision to build a career with Aspen Dental. We work hard every day to reaffirm that their decision was the absolute right one. We recognize, celebrate and reward individual and team contributions.
Open and Honest Communication
Trust is critical to building great relationships. Dentists and team members are active partners in our business – information is shared, input is valued and the decision-making process is collaborative.
We MAKE A DIFFERENCE BY THINKING DIFFERENTLY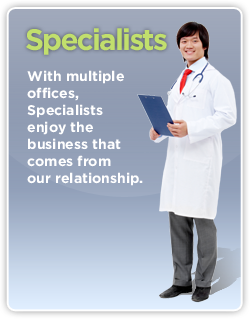 We're committed to enhancing the health and well-being of the communities we serve. We are grateful for the opportunity to provide care and service not just to patients, but to our neighbors and friends.
Our business was founded with an entrepreneurial spirit, and that same spirit drives our continued growth and success. Having the courage and willingness to evolve and innovate – to embrace change and find new solutions – is what gives us the opportunity to serve more patients in more communities.
We're passionate about creating a different kind of dental experience, because we know that the right dental care doesn't just change smiles – it changes lives.
Final Thoughts
These values represent the organization we strive to be. Every day, we aspire to uphold them, driving us to achieve excellence and making us a stronger, more resilient organization.

Culture
Energy. Respect. Growth.
There is an infectious energy here at Aspen Dental. We have accomplished a great deal since our inception in 1998, yet the greatest challenges are still to come. Our objectives are clear and we will achieve them by working as a team.
Our practices are state of the art. Patients rave about our modern, welcoming atmosphere. And much of our success with our patients is a result of creating a great workplace for our people.
At Aspen Dental, the pace is fast, the environment is exciting and the people are friendly. Every member of our team impacts our financial performance and inspires unparalleled success. People at Aspen Dental are respected and recognized for their hard work and everyone understands that they play a key role in our continued growth.
Our team members are our most valuable asset, and we understand that an inclusive environment, where all contributions are valued, is critical to ensuring future success. The strength created when teams leverage individual talents and experiences is essential to our shared vision of becoming the most trusted dental brand in the country.

Philanthropy
Aspen Dental is committed to bringing smiles to the communities we serve. Our "Smile for Good" initiative encompasses a wide range of activities, including partnerships, corporate donations, network-wide events, in-office donations and service in local communities.
Our proudest moments:
American Red Cross
Following the devastating earthquake in Haiti in January 2010, Aspen Dental launched An Hour for Haiti, a voluntary program that gave Aspen Dental team members the ability of donating the equivalent of one hour's pay to the American Red Cross for Haiti relief. The initiative resulted in donations of more than $52,000.
Oral Health America (OHA)
The Aspen Dental network teamed up with Oral Health America on a new campaign targeting adults and seniors, Smile for Life: Bridging the Gap Between Oral and Overall Health, launched in September 2010. Previous OHA partnerships included the National Spit Tobacco Education Program (NSTEP) which targets the education of young athletes on the dangers of tobacco use.
Hillside Work-Scholarship Connection (HW-SC)
Aspen Dental provided the HW-SC, a nationally-recognized youth development program, with a four-year, $50,000 grant to support its efforts. Dentists and Hygienists from Aspen Dental provide free dental services to high school students.
Creating Holiday Smiles
Each holiday season, Aspen Dental gives back to their local communities through the company's "Creating Holiday Smiles" initiative. Aspen Dental team members work in conjunction with a number of community service organizations, including Toys for Tots, United Way, Salvation Army, Christmas Across America, and the Ronald McDonald House.
Earth Day
Each year Aspen Dental offices participate in clean-up efforts nationwide. Members of Aspen Dental's "Smile Squad" remove litter from parks and other public areas in Aspen Dental communities.
Past Recipients of Aspen Dental Goodwill:
American Cancer Society
American Heart Association
ASPCA
Cystic Fibrosis Foundation
Down Syndrome
Feeding America
Hugs for Hope
Make-a-Wish Foundation
Oral Cancer Foundation
The Leukemia and Lymphoma Society
---
Robert Fontana
82 Ratings
Comp & Benefits

Work/Life Balance

Senior Management

Culture & Values

Career Opportunities

I have been working at Aspen Dental

Pros

there is always a chance for advancement. if you have to travel they compinsate you and put you in a very nice hotel! i love working with a company that you can grow.

Cons

None that i can come up with

Aspen Dental

2014-12-07 00:49 PST
Aspen Dental Interviews
Updated Dec 7, 2014
Application Details

I applied online – interviewed at Aspen Dental in November 2014.

Interview Details

I went in for an interview and it was really basic. They asked normal questions and asked if youre willing to travel. I said yes because i am not tied down to anything. The people who interviewed me were very nice!

Interview Questions

With me my hardest question to answer is what is your weakness Answer Question

Aspen Dental

2014-12-07 00:49 PST
Aspen Dental Awards & Accolades
Let us know if we're missing any workplace or industry recognition – Add an award
Website
www.aspendentaljobs.com
Headquarters
East Syracuse, NY
Size
500 to 999 Employees
Industry Health Care
Revenue
$50 to $100 million (USD) per year
Today, an estimated 47 million Americans have little or no access to affordable dental care. Sadly, for many people, dentistry has become discretionary - a "nice to have" instead of "must have" - and preventative care has fallen off the priority list altogether. It's a crisis. And we are an important part of the solution. Together, Aspen Dental and Aspen Dental Management... More
Mission: We'd love to have you join us in this mission to help give America a healthy mouth.
Work at Aspen Dental? Share Your Experiences