Atria Senior Living
This employer has taken extra steps to respond to reviews and provide job seekers with accurate company information, photos, and reviews. Interested for your company?
Learn More
.
www.atriaseniorliving.com
Atria Senior Living – Why Work For Us?

​​Atria Senior Living is one of the nation's leading providers of independent living, supportive living, assisted living and memory care services. Home to more than 13,000 older Americans in 27 states, Atria communities provide respectful, quality services designed to promote independence and help seniors enjoy fulfilling lifestyles. Our goal is to provide environments where older people flourish, where loneliness and isolation are forgotten, and where families feel confident that their aging members are secure and thriving.​​​

​​Our Mission
​Atria Senior Living offers much more than a place for older people to live. We build vibrant senior living communities that offer companionship, comfort and a wide selection of community events that match individual interests.
When people come to Atria, they lead richer lives. They move from isolation to community. Whether they choose to play a competitive game of cards, take a morning walk or just relax with friends, residents discover a second family and a place to thrive.
​​RECOGNIZING THE CHALLENGES OF AGING,
WE ARE DEDICATED TO ENCOURAGING A FULFILLING LIFESTYLE
AND PROMOTING INDEPENDENCE.​​
​​Exceptional service for our residents.
Growth, development and rewards for our employees.
Viability for the long term for our company.
We listen. We engage life with pride, professionalism, creativity and fun.
We strive to enhance lives and exceed expectations every day.​​​​​

​​Must Love Seniors!
When we talk about providing care for seniors, we're not just talking about what's in our job descriptions – we're talking about what's in our hearts. At Atria Senior Living, quality drives our performance, and that means going the extra mile to exceed expectations every day. If you don't have a smile for every resident you see, then you don't belong in an Atria community. Why is that so important? Because, when you work at Atria, you don't just represent a company – you represent our family.​​​

​​Our Commitment
​Atria Senior Living is thoughtfully and purposefully creating sustainability in our communities for today and for generations to come. Some of the enhancements we're adding include:​​​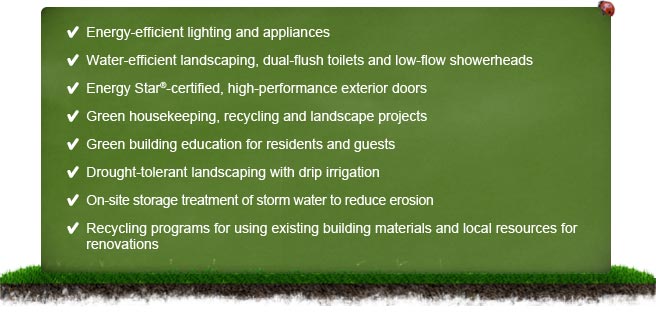 ​​​
​We know that to be the best place to live, we must also be the best place to work.
Rewarding our employees and helping them grow personally and professionally is key to providing the best service to our residents.
$38 million+ has been awarded to our hourly employees through our Atria Rewards® program since 2007 to recognize service longevity and achievement of high customer satisfaction and Quality Enhancement scores.​​
Atria Senior Living Photos
Atria Senior Living Reviews
---
1 person found this helpful

Comp & Benefits

Work/Life Balance

Senior Management

Culture & Values

Career Opportunities

I have been working at Atria Senior Living

Pros

Great hands on experience. Many staff members have been with the company for many years. Family environment among staff. Great food (which is free meals for each shift you're there). Nice Christmas parties. Many branches to relocate to. Flexible with your life schedule and will work with you.

Cons

Management can slack. Nurses come and go with the communities. Residents that need nursing home care is still accepted. Hard work on your body. No overtime allowed to staff. Sometimes understaffed making work harder.

Advice to Management

Advice

Hire managers that honestly want to work there. Do a better job assessing residents before moving them in (not be so concerned to just desperately fill apartments). Allow overtime instead of letting the building be understaffed.

Atria Senior Living

2015-01-28 18:44 PST
Atria Senior Living Interviews
Updated Oct 9, 2014
1 person found this helpful

Application Details

I applied online. The process took 1+ week – interviewed at Atria Senior Living.

Interview Details

OK Three people interviewed in one day same old questions, basically scripted questions, no imagination to think of their own questions to ask I'm not sue they will ever figure out what they are doing there, the entire company is money driven, not looking to take care of the residents the way they should be

Negotiation Details

They came up a little from their original offer but still pay low, I wish I never accepted it though, it was a big mistake to work for this company

Atria Senior Living

2014-10-09 16:28 PDT
Atria Senior Living Awards & Accolades
Let us know if we're missing any workplace or industry recognition – Add an award
Website
www.atriaseniorliving.com
Headquarters
Louisville, KY
Size
150 to 499 Employees
Industry Health Care
Revenue
$10 to $25 million (USD) per year
Atria Senior Living offers much more than a place for older people to live. We build vibrant senior living communities that offer companionship, comfort and a wide selection of community events that match individual interests.

When people come to Atria, they lead richer lives. They move from isolation to community. Whether they choose to play a competitive game of cards... More
Mission: Recognizing the challenges of aging, we are dedicated to encouraging a fulfilling lifestyle and promoting independence.

Exceptional service for our residents... More
Work at Atria Senior Living? Share Your Experiences