BHP Billiton
This employer has taken extra steps to respond to reviews and provide job seekers with accurate company information, photos, and reviews. Interested for your company?
Learn More
.
BHP Billiton – Why Work For Us?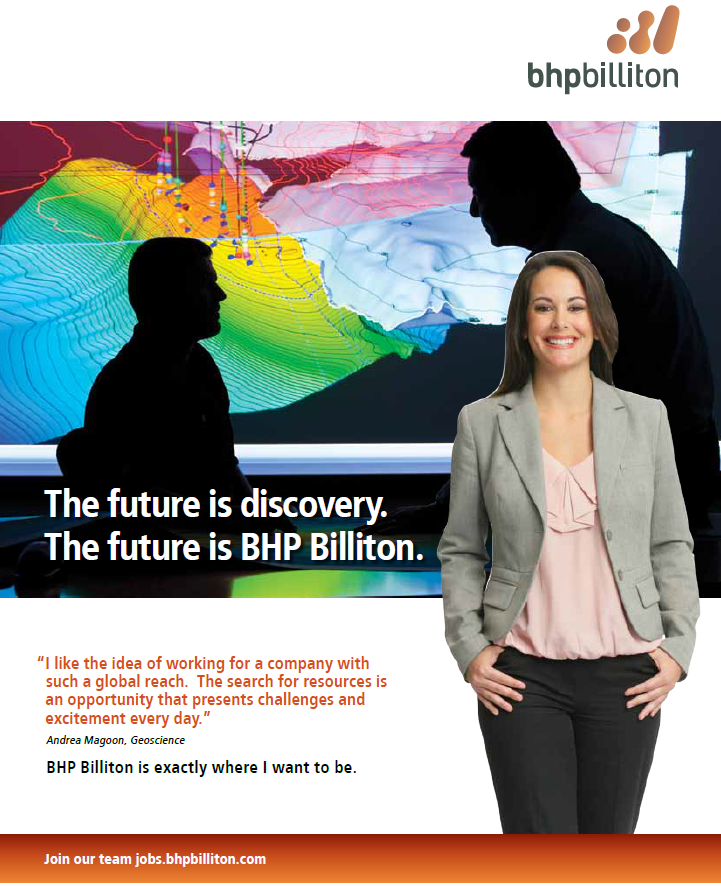 ---
Andrew Mackenzie
78 Ratings
I have been working at BHP Billiton

Pros

Salary, benefits, awesome managers and coworkers. Many new opportunities!

Cons

Cannot think of any. Great place to work!

Advice to Management

Advice

Invest time into creating automated processes that are simple and efficient.

BHP Billiton

2014-11-21 06:33 PST
BHP Billiton Interviews
Updated Dec 9, 2014
Application Details

I applied through college or university. The process took 3 weeks – interviewed at BHP Billiton.

Interview Details

Initial career fair and met with a couple representatives from BHP land group then applied for an interview through my university's career office. The night before the interview they took all the interview candidates to a nice dinner. The first interview was 2:1 and maybe asked one behavioral question, but the rest was relaxed conversation about my previous experience, etc. Six days later I received an invitation to fly to Houston for second round interviews. The interview was 3:1 and was still relaxed, but this time I was asked more behavioral questions. This interview lasted about 45 minutes. A week later I received an offer.

Interview Questions

Tell me about a time you overcame adversity.
What is your biggest accomplishment?
When achieving (your biggest accomplishment) what was the low point?
Where do you see yourself in five years? Answer Question

Negotiation Details

Offer was very good so I did not negotiate

BHP Billiton

2014-10-21 14:49 PDT
BHP Billiton Awards & Accolades
World's Best Companies
,
BusinessWeek
,
2009
Top 200 of the Global 2000
,
Forbes
,
2009
Top 200 World's Most Reputable Companies
,
Forbes
,
2009
Global 100 Most Sustainable Corporations List
,
Corporate Knights
,
2009
Top 200 of the Global 2000
,
Forbes
,
2008
Show More
Website
www.bhpbilliton.com
Headquarters
Melbourne, Australia
Type
Company - Public (BHP)
Industry Mining & Metals
Revenue
$10+ billion (USD) per year
BHP Billiton is a leading global resources company with approximately 128,800 employees and contractors working at 141 locations in 26 countries. We are energised by the work we do, how well we do it and the difference we make.

Across our global operations, we are committed to working in ways that are true to Our BHP Billiton Charter values of Sustainability, Integrity, Respect, Performance, Simplicity and Accountability.
Work at BHP Billiton? Share Your Experiences