BHP Billiton
This employer has taken extra steps to respond to reviews and provide job seekers with accurate company information, photos, and reviews. Interested for your company?
Learn More
.
www.bhpbilliton.com
BHP Billiton – Why Work For Us?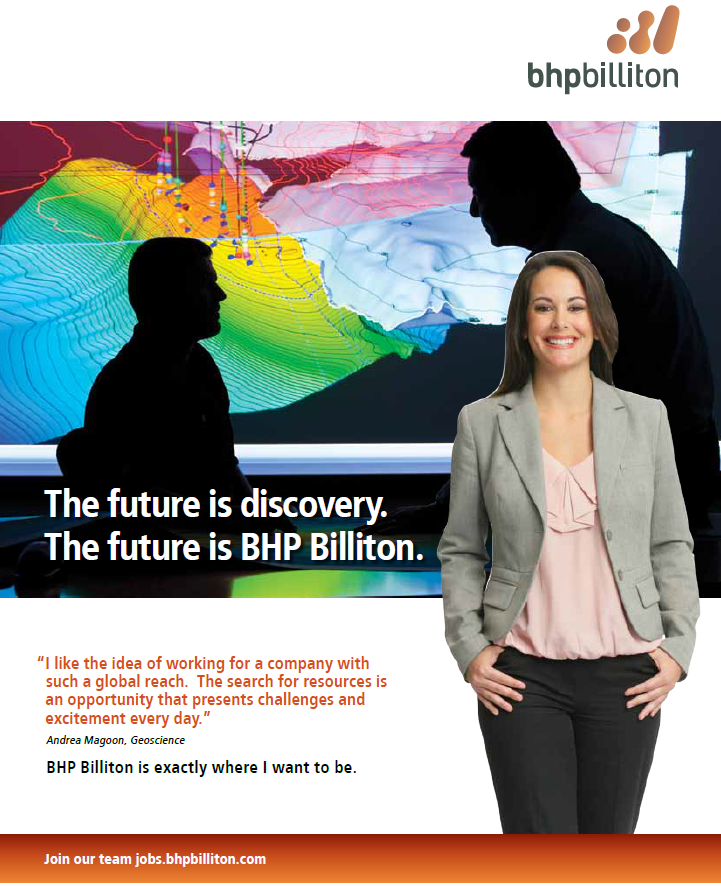 BHP Billiton Reviews
BHP Billiton
269
---
Andrew Mackenzie
83 Ratings
3 people found this helpful

Comp & Benefits

Work/Life Balance

Senior Management

Culture & Values

Career Opportunities

I have been working at BHP Billiton full-time (more than 5 years)

Pros

Great pay and benefits- unlimited sick days, free health care, 9/80 every other Friday off. If you're just looking for a nice paycheck you'll love it.

Cons

Long term outlook for the business isn't good. Too many processes. Systems get in the way of accomplishing meaningful work. Too much change for the sake of change. NO RAISES, just COL. HR arrogance. Deadbeat employees not held accountable.

Advice to Management

Advice

Improvements are great but too many changes keep employees unsettled and unsure of what's coming next. Walk the Talk - reward hard workers and eliminate those that don't. This isn't Socialism and hurts morale for the high performing workers.

BHP Billiton

2015-02-20 17:45 PST
BHP Billiton Interviews
Updated Feb 15, 2015
Application Details

I applied through college or university – interviewed at BHP Billiton.

Interview Details

I got an interview via campus recruiting procedures at my university. I didn't get a lot of information about the company upfront- BHP knows it holds a competitive environment and it expects people to seek information for themselves. My interview was more cultural than anything else- the interviewers just wanted to get a feel for my personality and see that I was confident enough to be relaxed throughout the process.

Interview Questions

How do your values make you different in a professional environment? Answer Question

Negotiation Details

No negotiation, but the offer was competitive.

BHP Billiton

2015-02-02 12:41 PST
BHP Billiton Awards & Accolades
World's Best Companies
,
BusinessWeek
,
2009
Top 200 of the Global 2000
,
Forbes
,
2009
Top 200 World's Most Reputable Companies
,
Forbes
,
2009
Global 100 Most Sustainable Corporations List
,
Corporate Knights
,
2009
Top 200 of the Global 2000
,
Forbes
,
2008
Show More
Website
www.bhpbilliton.com
Headquarters
Melbourne, Australia
Type
Company - Public (BHP)
Industry Mining & Metals
Revenue
$10+ billion (USD) per year
BHP Billiton is a leading global resources company with approximately 128,800 employees and contractors working at 141 locations in 26 countries. We are energised by the work we do, how well we do it and the difference we make.

Across our global operations, we are committed to working in ways that are true to Our BHP Billiton Charter values of Sustainability, Integrity, Respect, Performance, Simplicity and Accountability.
Work at BHP Billiton? Share Your Experiences