BHP Billiton – Why Work For Us?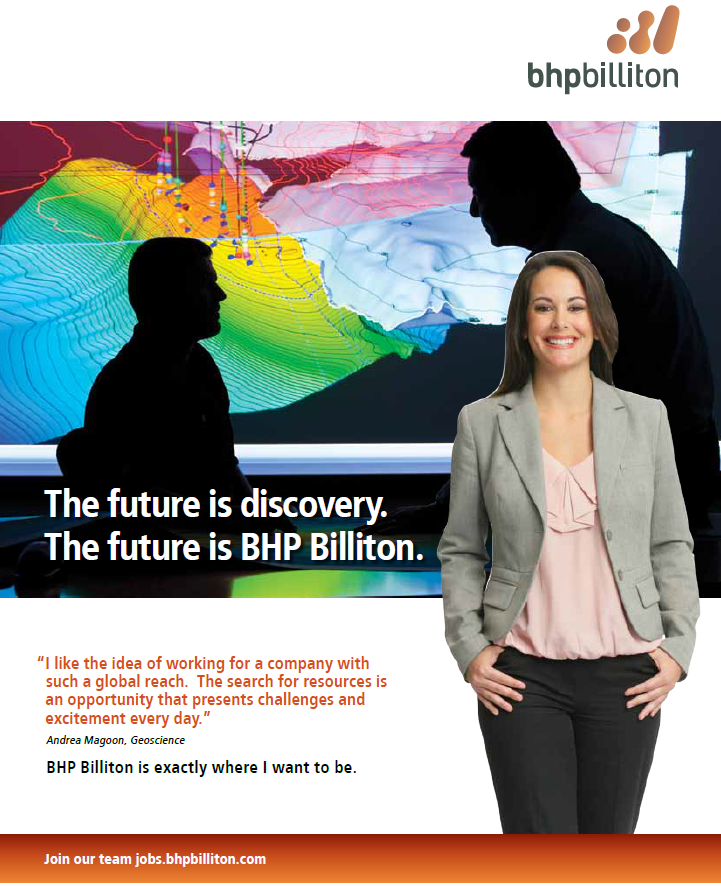 ---
Andrew Mackenzie
57 Ratings
Comp & Benefits

Work/Life Balance

Senior Management

Culture & Values

Career Opportunities

I have been working at BHP Billiton full-time for more than 5 years

Pros

Compensation and benefits second to none, work/life balance respected

Cons

Bureacracy common of larger corporations, many layers of managment, slow progression (in most cases)

Advice to Management

Advice

Need a sense of urgency in execution of strategy, innovation needs to be encouraged.

BHP Billiton

2014-09-03 07:45 PDT
BHP Billiton Interviews
Updated Sep 10, 2014
Application Details

I applied through a recruiter. The process took 1+ week - interviewed at BHP Billiton in June 2011.

Interview Details

BHP Billiton standardized on the TopGrading (http://topgrading.com) methodology for hiring. Basically, be prepared to answer variations of the same 5 questions about your last 4-5 jobs or companies you worked for.

1) What were you hired to do?
2) What were your high points?
3) What were your low points?
4) What would your boss/peers say about your performance?
5) Why did you leave?

BHP Billiton

2014-09-05 08:07 PDT
BHP Billiton Awards & Accolades
World's Best Companies
,
BusinessWeek
,
2009
Top 200 of the Global 2000
,
Forbes
,
2009
Top 200 World's Most Reputable Companies
,
Forbes
,
2009
Global 100 Most Sustainable Corporations List
,
Corporate Knights
,
2009
Top 200 of the Global 2000
,
Forbes
,
2008
Show More
Website
www.bhpbilliton.com
Headquarters
Melbourne, Australia
Size 5000+ Employees
Type Company - Public (BHP)
Industry Mining & Metals
Revenue $10+ billion (USD) per year
BHP Billiton is a leading global resources company with approximately 128,800 employees and contractors working at 141 locations in 26 countries. We are energised by the work we do, how well we do it and the difference we make.

Across our global operations, we are committed to working in ways that are true to Our BHP Billiton Charter values of Sustainability, Integrity, Respect, Performance, Simplicity and Accountability.
Worked for BHP Billiton? Contribute to the Community!