BHP Billiton
This employer has taken extra steps to respond to reviews and provide job seekers with accurate company information, photos, and reviews. Interested for your company?
Learn More
.
Headquarters
Melbourne, Australia
Size 5000+ Employees
Type Company - Public (BHP)
Industry Mining & Metals
---
BHP Billiton is a leading global resources company with approximately 128,800 employees and contractors working at 141 locations in 26 countries. We are energised by the work we do, how well we do it and the difference we make.

Across our global operations, we are committed to working in ways that are true to Our BHP Billiton Charter values of Sustainability, Integrity, Respect, Performance, Simplicity and Accountability.
BHP Billiton – Why Work For Us?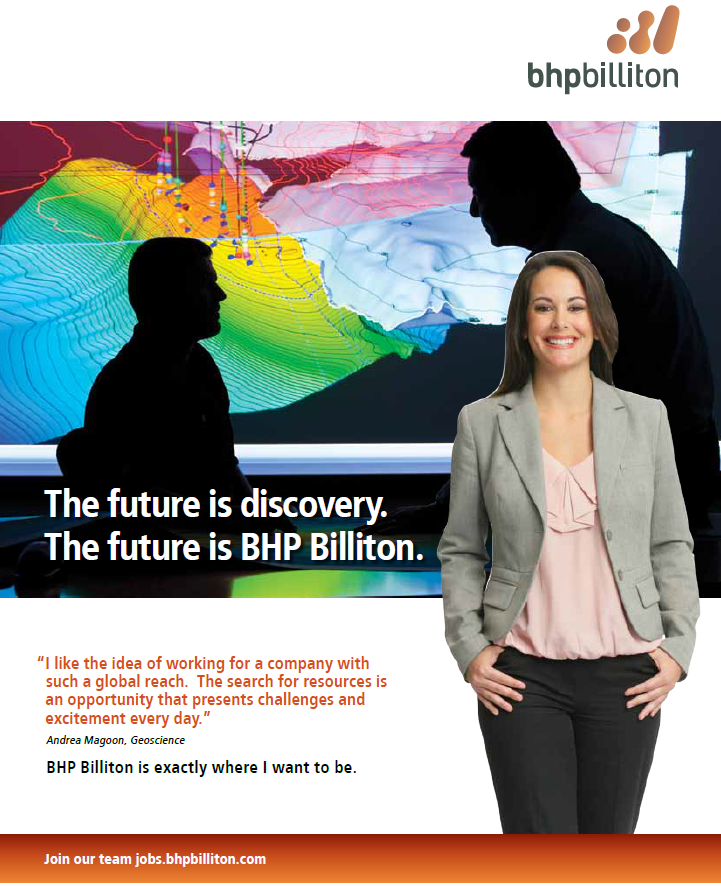 This is the employer's chance to tell you why you should work for them. The information provided is from their perspective.
Working at BHP Billiton
Posted by employees
Employees say it's "OK"
217

ratings
73% of the CEO 53 ratings
Current

Employee

in Houston, TX
Pros: Great company to work for once you get in – Full Review
| | | |
| --- | --- | --- |
| Salaries in USD | Avg. Salary | |
| 10 BHP Billiton Salaries | $111,967 | |
| 5 BHP Billiton Salaries | $82,900 | |
| 5 BHP Billiton Salaries | $59,760 | |
= Salary Range
= Anonymous Salary Range
= Avg.
If we only have one or two salaries posted for for a given job title, showing that salary information may risk employee anonymity. So in that case we generate an anonymous salary range by adding and subtracting a small percentage from the posted salary. The small percentage difference offers additional anonymity while still minimizing the difference between the range and the employee's actual salary.
Accepted Offer – Interviewed in Houston, TX Jun 2014 – Reviewed 6 days ago New
Interview Details – Too lengthy, could take up to 2 months. Panel interview with 3 managers in a conference room. Breifed with HR rep before interview, questions were pretty basic interview questions. Wear a suit and be well spoken, there will most likely be a Manager that is stoic and not friendly – Full Interview
Interview Question:
Describe a sitiuation in which you played a lead role and a supportive roll on a team – View Answer
BHP Billiton Awards & Accolades
World's Best Companies
,
BusinessWeek
,
2009
Top 200 of the Global 2000
,
Forbes
,
2009
Top 200 World's Most Reputable Companies
,
Forbes
,
2009
Global 100 Most Sustainable Corporations List
,
Corporate Knights
,
2009
Top 200 of the Global 2000
,
Forbes
,
2008
Show More
Worked for BHP Billiton? Contribute to the Community!