Headquarters
Westport, CT
Size 1000 to 5000 Employees
Industry Finance
Revenue $100 to $500 million (USD) per year
---
Bridgewater manages approximately $150 billion in global investments for a wide array of institutional clients, including foreign governments and central banks, corporate and public pension funds, university endowments and charitable foundations. Approximately 1,400 people work at Bridgewater, which is based in Westport, Connecticut.

Founded in 1975 out of a two-bedroom... More
Mission: Bridgewater's unique results are a product of its unique culture. Truth and excellence are valued above all else. In order to be excellent we need to know what's true...More
Bridgewater Associates – Why Work For Us?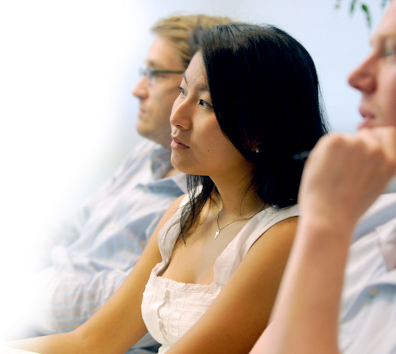 If you want to work in an environment that values truth and openness in the pursuit of innovation, excellence and quality relationships....
If you want to discover your strengths and weaknesses and work hard to get better fast...
If you have the need to understand what makes sense rather than to follow instructions...
If you can put aside ego barriers to learning...
If you demand others to be truthful and open with you and you are willing to be truthful and open with them...
If you want meaningful work and meaningful relationships...
...come to Bridgewater.
This is the employer's chance to tell you why you should work for them. The information provided is from their perspective.
Working at Bridgewater Associates
Posted by employees
Employees say it's "OK"
111

ratings
62% of the CEO 72 ratings
Ray Dalio
Founder, CEO and President
Current Management Associate
Pros: If you want to be a great manager one day, you want to be in a place where you can learn from the best managers out there while doing work that is as close to actual management work as possible. Being a Management Associate at BW can allow you… – Full Review
| | | |
| --- | --- | --- |
| Salaries in USD | Avg. Salary | |
| 18 Bridgewater Associates Salaries | $187,673 | |
| 15 Bridgewater Associates Salaries | $121,391 | |
| 13 Bridgewater Associates Salaries | $109,235 | |
= Salary Range
= Anonymous Salary Range
= Avg.
If we only have one or two salaries posted for for a given job title, showing that salary information may risk employee anonymity. So in that case we generate an anonymous salary range by adding and subtracting a small percentage from the posted salary. The small percentage difference offers additional anonymity while still minimizing the difference between the range and the employee's actual salary.
No Offer – Interviewed in Westport, CT Jan 2014 – Reviewed 4 days ago New
Interview Details – Applied online (via job post on university's career site), including a personality test and essay questions. Recruiters inform candidates two weeks before the interview date. The interview consists of one group discussion, and one one-on-one discussion (the questions are standardized, but more… – Full Interview
Interview Question:
How to lead group discussion (they observe your behavior during group discussion) – Answer Question
More Bridgewater Associates Interview Questions & Reviews (250)
Bridgewater Associates Awards & Accolades
Top Workplaces
(

#4 Large Company

)
,
Hearst Connecticut
,
2013
Best Places to Work in Money Management
,
Pensions & Investments
,
2012
Worked for Bridgewater Associates? Contribute to the Community!