Inspire - and Be Inspired
Bright Horizons Family Solutions

update

19 days ago

We're thrilled to announce that for the eighth consecutive year, Bright Horizons has been named to the Companies that Care Honor Roll! We're extremely proud of this honor, and of the employees who make our community a caring and compassionate place for children, families and colleagues. Thanks for all that you do!

Bright Horizons Family Solutions

update

30+ days ago

Yesterday was national 'Fun at Work' day! At Bright Horizons, we share a commitment to never lose sight of the joy and fun in our work. Our teachers and Kindergarten Prep students in Raleigh, NC celebrated by writing, illustrating and acting our their own fairy tales. See more below!
Bright Horizons Family Solutions – Why Work For Us?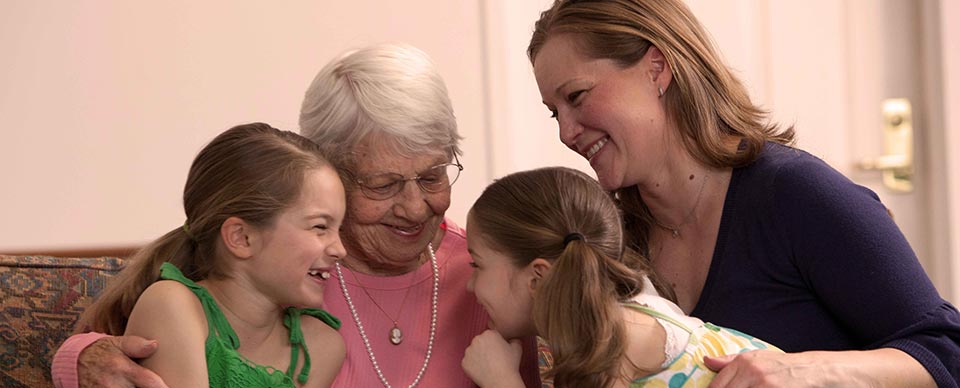 Bright Horizons Family Solutions® is a leading provider of early education and preschools, employer-sponsored child care, back-up care, educational advisory services and other work/life solutions.
We strive to:
Nurture each child's unique qualities and potential
Support families through strong partnerships
Collaborate with employers to build family-friendly workplaces
Create a work environment that encourages professionalism, growth, and diversity
Grow a financially strong organization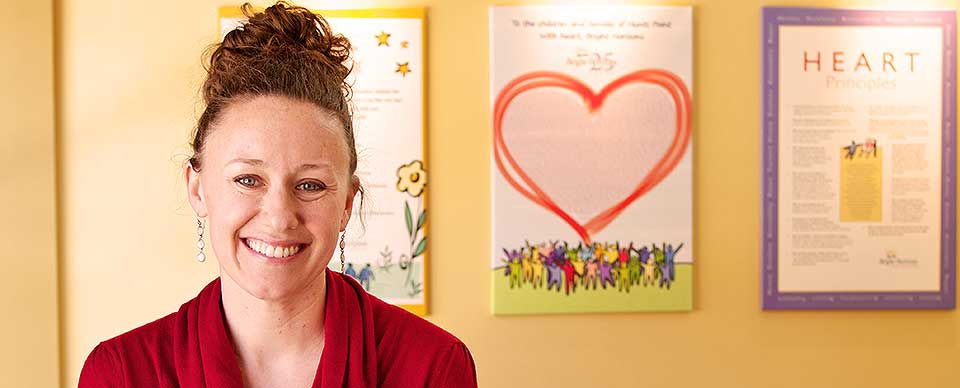 Reach your potential. Teaching and working at Bright Horizons is more than just a job. At Bright Horizons, you'll achieve your career goals while helping children and families realize their own. As the world's leading provider of high-quality child care, education, and work/life solutions, we help families and their children be their best by embracing who they are and creating strategies that help them thrive. That same philosophy guides our professional culture, empowering diverse and talented people to focus on the best parts of their character and capabilities...and to use those qualities to redefine their potential.
Be yourself. We value the qualities that make you unique - your sense of humor and sense of responsibility, your passion for helping others and commitment to high performance - and we're dedicated to creating a work environment where you can leverage your strengths to pursue a challenging and meaningful career and cultivate a satisfying and full life.
Ready to have it all? At Bright Horizons, you can.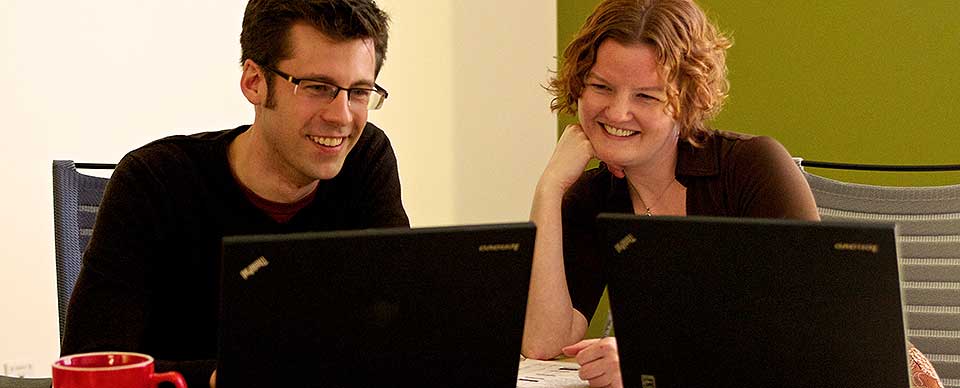 At Bright Horizons, we have the privilege of making a profound and unique difference in the world and in the lives of our employees. And it's an opportunity we take to heart. As the leading provider of employer-sponsored work / life balance solutions, we've expanded our original focus on child care to address the needs of clients' employees at all life stages. Today, in addition to child care and early education at our more than 700 centers and schools, we offer back-up care for well and mildly ill children and adult loved ones, College Coach® for children's college dreams, and EdAssist® for employees with educational aspirations of their own. These benefits apply to our employees as well.
But what makes Bright Horizons an employer of choice is our emphasis on what goes on inside of our own walls. Our focus on supportive work environments reaches into our own centers and offices, where we're dedicated to our teachers, administrators, and employees as much as to our clients.
Bright Horizons is not just a company, it's a culture.
It's a special recipe of people, principles, and pride. It's the spirit of collectively using all of our unique gifts to serve employees, clients, families, and communities every day.
When you join Bright Horizons, you join an organization that understands the value of our people; one that prides itself on support and cooperation; and one that recognizes and appreciates the strengths that each employee brings. Our focus on well-being - on supporting our employees in their lives both at work and at home - ensures a work environment in which each employee's chosen path is respected, rewarded, and celebrated.
At our core, all of us at Bright Horizons are proud of what we do.
Our corporate culture unites and inspires our employees to work hard. Together, we're dedicated to excellence; to setting a standard other companies hope to achieve; and to providing the highest-quality care for the children and families that we serve. By supporting our employees and nurturing their passion, commitment, and engagement, Bright Horizons has built an employee community that continues to grow and to thrive.
Our Mission & HEART Principles
At Bright Horizons, our mission is to make a difference in the lives of others. This shared goal motivates our employees and provides a clear link between the work that we do and the impact that we have on hundreds of thousands of lives every day.
Delivering on this mission starts with a solid cultural foundation built on HEART (honesty, excellence, accountability, respect, teamwork). These formally stated HEART Principles articulate our people practices and illustrate our collective commitment to quality - and to each other. Together with our mission statement to guide us, these principles provide a clear roadmap that expresses "how" we do what we do; that joins us in a common direction; and that unites leadership and employees in the singular goal of being our very best.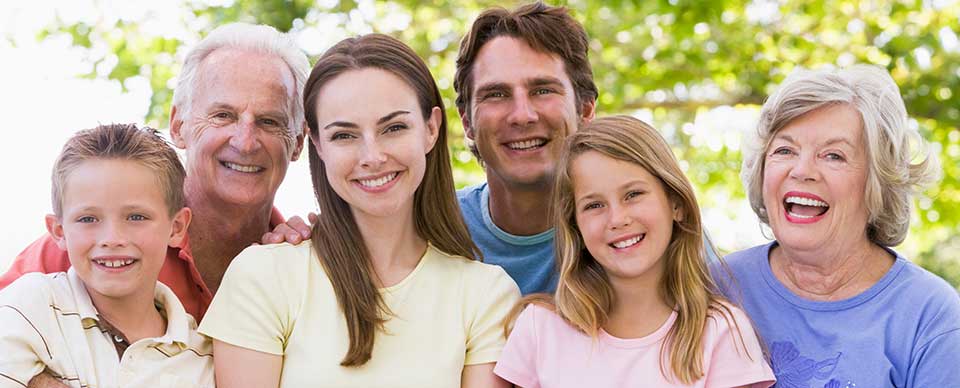 At Bright Horizons, we care for each other as much as we care for the children, families, and clients we serve. That's why we're committed to providing the most generous and comprehensive employee benefits package in the industry, helping employees bring their very best to work. As our greatest asset, our employees' physical health, financial stability, and overall well-being - both in and outside of work - is one of our top priorities. We offer a variety of benefits to help our employees and their families live a balanced, healthy life, including:
HEALTH INSURANCE & WELLNESS PLANS
Medical and Dental: full-time employees are eligible for a number of medical and dental options to ensure you can be at your healthiest self. Comprehensive health insurance coverage options include doctor's office visits, dental visits, preventive care (with opportunities for health risk assessments and wellness programs), hospitalization, inpatient and outpatient services, mental health and substance abuse treatment, urgent/emergency care, and prescription drug coverage. Medical options vary by region. We also provide affordable healthcare coverage for family members.
Vision Plan: a comprehensive and affordable eye-care plan covers routine exams to maintain eyesight and detect potentially serious health conditions including glaucoma and diabetes (U.S. only).
Same-Sex Domestic Partner Benefits: qualified same-sex partners are eligible for medical, dental, vision, and voluntary life insurance. Certain states, including Idaho, Louisiana, New Jersey, New York, Ohio, Oklahoma, and Virginia, currently have mandates that prevent domestic partner life insurance coverage.
GlobalFit Fitness Solutions: employees and their immediate family members can take advantage of gym membership discounts for GlobalFit's nationwide network of 10,000 fitness clubs. To further support overall wellness and healthy lifestyles, there are also options for one-on-one smoking cessation, weight loss, and stress reduction programs (U.S. only).
RETIREMENT PLAN & FINANCIAL PLANNING
401(k) Retirement Plan: retirement savings plan helps employees build their financial future by offering savings on a pre-tax basis. Bright Horizons matches a portion of every eligible dollar saved.
Healthcare Flexible Spending Account: optional account reserving pre-tax dollars (up to $2500/year) for out-of-pocket healthcare costs.
Dependent Care Flexible Spending Account: pre-tax account for eligible day care and/or child care expenses.
EdAssist: by extending the employee education and advising program we offer our own clients to our employees, EdAssist provides guidance for working adults interested in going back to school.
Tuition Reimbursement: financial support for continuing education and professional development to help employees achieve their educational aspirations; includes CDA credentialing (online or through Bright Horizons University), associates degree, and career-related bachelor's or master's degrees.
Commuter Benefit Program: up to 40% savings on commuting costs through Bright Horizons' membership in WageWorks.
Credit Union: benefits include free checking, free home banking, higher rates on certificates of deposit and savings accounts, lower rates on loans, and vacation and holiday club accounts through our national provider. This ongoing benefit can be accessed throughout the year (U.S. only).
Other Discounts: savings on movie tickets and brand-name retailers and online stores. Also, exclusive discounts at Verizon, Sprint, T-Mobile, Budget Rent a Car, and more.
WORK / LIFE BALANCE: PAID TIME OFF & FAMILY BENEFITS
Paid Holiday, Vacation, & Sick Time: time-off options to help employees manage time away from work for personal, family, or medical responsibilities include paid holiday, vacation, and sick time; available to all full-time employees.
Well-Being Help Center (EAP): to help employees reduce stress and manage life issues outside of work, a comprehensive support system offers 24/7 assistance with many areas of daily life. Get support referrals for personal problems, event planning, or general life-management issues. On-staff attorneys offer legal assistance on an array of issues (e.g., divorce or bankruptcy), and financial professionals assist with money management such as budget creation, retirement planning, and saving for college.
Life, Accident, & Disability Insurance: financial security in the event of an accident or illness.
Adoption Assistance: help for full-time employees to defray some of the costs of the adoption process.
Child Care Discount: discounted child care to support families with young children. Dependent-care tuition can also be paid on a pre-tax basis.
Back-Up Child Care and Adult/Elder Care: knowing that employees with caregiving responsibilities need occasional support, this unique program provided to clients is also available to employees when their regular child care or adult/elder care is not available. Contact center, conveniently available 24 hours, arranges temporary care (last-minute or advance planned) at a reduced rate.
College Coach: this work/life solution offered to clients is available to our employees to help manage dependents' educational goals. Support includes help with study skills, paying/saving for college, college planning and selection, and the college application process.
Pet Insurance: discounted rates to help keep employees' pets healthy and safe and to help manage the high cost of services for pets is provided by Veterinary Pet Insurance (VPI).
Auto/Home Insurance Discounts: special group discounts for auto, home, and renters insurance provides cost savings.
Real Estate Advantage Program: professional counselors and realtors to support employees throughout the buying, selling, and moving process - a major life event (registration required; free of charge).
A career with Bright Horizons is a journey with unlimited opportunities for professional development and personal growth.
Career development options are offered through a formalized succession-planning program, one that is unsurpassed in the industry. This program enables you to be an active part of managing your career, providing a multitude of innovative learning services to support your growth, including our own Bright Horizons University. Whether you work in our child care center, one of our elementary or Montessori schools, or on a team in our corporate offices, you will receive the training, feedback, and guidance to support you along your desired career path.
Employee training and development opportunities that are part of the Bright Horizons experience include:
Career Growth and Learning Process
Our formal Growth and Learning Process is the roadmap for employees' careers. Goal setting, formal job performance feedback, and career planning are integral parts of the process, aligning employees' personal plans and targets with Bright Horizons' goals for success. Innovative, state-of-the-art, online approaches to job-performance appraisal include peer feedback for operations managers and corporate office employees.
Rewards for CDA / AA / BA Graduates
We value and applaud employees who take the next step in their lifelong journey of learning, and we believe those efforts should be recognized. That's why we offer a 5% increase in salary for any center-based teaching-team member who earns a new CDA credential, associate's, or bachelor's degree. Through this monetary reward, we also provide an incentive to our employees to continue their education and to become our organization's next leaders.
Professional Development from Bright Horizons University
Bright Horizons University (BHU) is our greatest, most tangible way of reinforcing our commitment to ongoing employee training and career development. Available to all employees, BHU is a CEU-granting university that includes online and offline components and interactive courses. Our upgraded learning management software platform allows employees to interact with each other, ask experts questions in real time, use cameras to see each other during webinars, and contribute to course blogs. BHU offers a wide selection of content in management development, early education, leadership skills, time/project management, and job-specific coursework. Through BHU, employees can get insight into Bright Horizons' business practices and gain essential skills such as center support skills, customer service expertise, and effective communication.
Growing Our Leaders: Charting a Career Path
A unique succession-planning program helps identify our company's future leaders by formally assessing an employee's potential for success. All employees have a plan for their career progression, which can include transfers and lateral moves as well. Ongoing growth and professional development is actively discussed and implemented in partnership with managers throughout the year to guide individual career goals.
Ongoing Employee Training
Bright Horizons has created a myriad of career training opportunities for use at our centers and corporate offices. Along with instructor-led training modules geared toward large group sessions, Bright Horizons offers online programs through BHU that allow for individualization of training materials. Training programs for new employees include an innovative New Employee Orientation program aimed at helping employees succeed. This program includes mentoring and a buddy system. Additional programs include our individualized self-study classes such as Essentials: Caring and Learning at Bright Horizons and More Time for You, a time management workshop, plus the opportunity to attend professional development conferences.
The Bright Horizons community is a vibrant tapestry of children, families, and employees who represent myriad cultures, backgrounds, and experiences. We strive to create a culture that values individuals, welcoming them into our family while celebrating their unique differences.
Bright Horizons shows its commitment to inclusion and workplace diversity by creating and sustaining a work environment where each employee feels fully supported and where all employees feel comfortable bringing their full selves to work.
Our Inclusion Council and Employee Advisory Groups are available to help support inclusion initiatives. Diversity training is also provided to all new employees, and diversity champions lead and support local efforts throughout the company.
Each one of us has a responsibility to ensure that our colleagues feel valued and welcomed. To that end, we ask each employee to do "One Thing"; to reach out in a way that supports employees' well-being and that helps them to feel encouraged, included, and supported.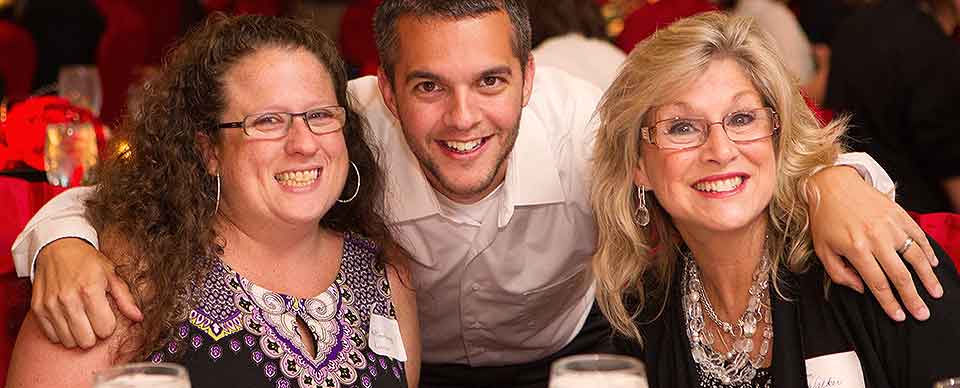 Awards of Excellence
One of our HEART Principles states, "We recognize each other's efforts in achieving our goals and find ways to celebrate our successes. We consider each other's contributions, time, and feelings by acknowledging each other and saying, 'thank you.'"
A hallmark of Bright Horizons is employee recognition - for excellence in teaching, for living the HEART principles, for achieving NAEYC accreditation, and for commitment to community, diversity, customer service, and leadership. In ways big and small, formal and informal, we show our appreciation for employees at all levels, for those who contribute their best every day, and for those who reach out to go the extra mile. From a surprise flower arrangement or gift card to a formal award presented at an awards ceremony to a simple email acknowledging an employee's hard work, we understand the importance of employee recognition and the value of a sincere thank you
A sampling of Bright Horizons awards, celebrated at annual awards banquets:
Janice Hill Award: for excellence in teaching that awards one teacher from each division a generous monetary reward and a trip to our national conference
Right Way to Work Award: for employees demonstrating a model work ethic and commitment to improvement
Leadership Achievement Circle: recognizing excellence in leadership skills
Sunsational Service Awards: an official peer "thank you" from employees to one another
Bright Horizons Family Solutions Photos
Bright Horizons Family Solutions Reviews
Bright Horizons Family Solutions
329
Recommend to a friend
Approve of CEO
David H. Lissy
147 Ratings
Comp & Benefits

Work/Life Balance

Senior Management

Culture & Values

Career Opportunities

I worked at Bright Horizons Family Solutions full-time (More than 8 years)

Pros

They do a lot of work with a lot of the major companies in the US. It's great to be able to work a long with executives that drive this country. It also gives you the opportunity to transfer to a different center, if you needed to. There is always room for advancement within the company.

Cons

Just with the center i worked with, the director was clueless, and the program coordinator was no where to be found. The center had long hours because it had to meet the needs of its client. Which was a very important factor to the director, and not the well being of the staff

Advice to Management

be there for your staff, don't try to be their friends, and be a leader. Usually in my opinion management are people that subordinates should look up to, they should be mentors on how to do the job.

Bright Horizons Family Solutions

2015-04-05 15:06 PDT
Bright Horizons Family Solutions Interviews
Application

I applied online. The process took 5 days – interviewed at Bright Horizons Family Solutions (Jacksonville, FL) in April 2015.

Interview

I loved every part of my interview! From spending time with the children, helping with lunch, reading stories...it was great. Two person interview, they smiled the entire time and were very engaging! The Coordinator has kept in touch with me through every single process and keeps me updated with everything! I am so excited to begin working there. As soon as you walk in, you are greeted with a smile, the facility is extremely clean, I love how the playground is sectioned off by age groups, everyone I encountered just gave off such positive energy.

Interview Questions

What do I think toddlers need to promote positive growth? 1 Answer

Bright Horizons Family Solutions

2015-04-10 06:33 PDT
Bright Horizons Family Solutions Awards & Accolades
100 Best Companies to Work For
,
Fortune
,
2015
Companies That Care Honor Roll
,
Center for Companies that Care
,
2015
100 Best Companies to Work For
,
Fortune
,
2013
Best Places to Work in Massachusetts
,
Boston Business Journal
,
2013
Companies That Care Honor Roll
,
Center for Companies That Care
,
2013
Show More
Website
www.brighthorizons.com
Headquarters
Watertown, MA
Type
Company - Public (BFAM)
Industry Education
Revenue
$1 to $2 billion (USD) per year
Founded in 1986, headquartered in the United States, and conducting business in the U.S., the UK, Ireland, the Netherlands, India, and Canada, Bright Horizons operates more than 750 child care centers worldwide and partners with more than 850 leading employers across nearly every industry.

Bright Horizons provides a complete family of employer solutions, including child... More
Mission: At Bright Horizons, our mission is to make a difference in the lives of others. This shared goal motivates our employees and provides a clear link between the work that... More
Work at Bright Horizons Family Solutions? Share Your Experiences
Bright Horizons Family Solutions