Citadel Federal Credit Union
This employer has taken extra steps to respond to reviews and provide job seekers with accurate company information, photos, and reviews. Interested for your company?
Learn More
.
www.citadelbanking.com
Citadel Federal Credit Union – Why Work For Us?

About Us
Actually, it's not about us. It's about you.
Many banks are all about the bottom line. Citadel is not like many banks. Our vision extends beyond our bottom line to the people and communities that drive our success. At Citadel, it's all about you.
Like a bank. But better.
Citadel is a credit union – a not-for-profit organization designed to serve its customers (also known as members). Like a bank, we offer a full range of products & services and your deposits are federally insured up to $250,000 or more. But unlike a bank, we do not answer to a group of outside stockholders. We answer to you.
Service in a class of its own.
Citadel Class Service is more than a phrase. It's our pledge to help you fulfill every one of your financial needs every day. From the mailroom to the boardroom, our employees are committed to doing what it takes to exceed your expectations. In fact, we recently received our highest rating ever for excellence in customer service.
Part of your community for 75 years.
Citadel was established in 1937 as the credit union for Lukens Steel Company. Today, we have more than 145,000 customers and over $1.8 billion in assets. Many things have changed throughout the years. Our commitment to serving our customers and the communities in which they live and work has not.
We are here when you need us.
Careers

The right opportunity. Right now.
Citadel has several immediate openings, each of which features a generous compensation and benefits package, and each within a financial institution with a culture that welcomes diversity and innovative thinking.
A paycheck is just the beginning.
Citadel offers one of the most generous benefits package in the area. See for yourself.
Health Insurance
Citadel's health insurance plan provides employees and their dependents access to medical, dental, vision, and prescription insurance benefits. Citadel has partnered with Independence Blue Cross to offer our employees an extraordinary benefits package with eligibility for coverage beginning on the very first day of employment.
Payment for Waiving Health Insurance
Citadel is proud to offer a healthcare benefit that many of our competitors do not. Eligible employees with alternate medical coverage will receive an allowance per pay for waiving medical benefits.
Retirement Plans
Citadel has established a 401(k) savings plan through Fidelity Investments to provide employees the potential for future financial security for retirement. Citadel matches 50% of employees' contributions…up to 4% of annual salary.
Citadel contributes to a profit-sharing plan for eligible employees, based on a percentage of salary. Vesting in the plan is based on additional years of service.
Paid Time Off
Citadel believes that it is important to take time away from work to rest and relax. We provide employees with annual paid vacation days, holidays, personal days and floating holidays. The amount of paid time off each year is based on length of service with Citadel.
Employee Loan Discounts
Citadel is proud to offer its employees the tremendous savings that come from taking advantage of our superior loan products. Employees borrowing from Citadel can do so at a rate 1% below the current rate on various loans. There are also great savings on mortgages.
Tuition Reimbursement
Citadel recognizes that the skills and knowledge of its employees are critical to our success, and we encourage personal development through formal education. Full-time employees can receive 100% reimbursement of eligible tuition expenses, up to $5,250 per year.
Referral Program
Citadel offers a monetary reward to employees who refer qualified outside applicants for posted jobs.
Flexible Spending Account Program
Citadel's Flexible Spending Account allows employees to have pre-tax dollars deducted from their salaries to pay for eligible health and dependent care expenses.
Additional Benefits
• Short-term disability benefits
• Long-term disability benefits
• Life insurance
• Accidental death and dismemberment benefit
• Voluntary disability and life insurance benefits
• Mileage reimbursement
• Family, medical, and personal leave options
• Sick leave
• Funeral leave
• Benefits for Citadel retirees
We reward performance.
In order to attract and retain highly qualified employees, Citadel offers a generous compensation program.
This program includes:
Competitive salary ranges to attract the most qualified employees
Incentive programs designed to encourage and reward excellence
A performance planning and review process to develop the abilities of each employee, while providing the flexibility needed to be effective in a dynamic business environment
The compensation philosophy of Citadel is based on a commitment to hire and retain highly qualified and motivated employees at all levels within the organization. This philosophy is the foundation of our compensation system and is designed to support the successful attainment of our vision, mission, values and business objectives.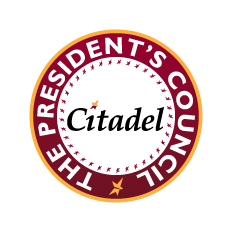 Citadel also has a program called President's Council, which recognizes our top sales performers annually. These employees are honored at our annual awards dinner and presented with bonus checks. They also receive an all-expenses-paid weekend get-away with their spouses, council peers, and our CEO. Other benefits our employees love from being on our President's Council are:
• President's Council logo on business card for one year
• Accomplishment in Citadel publications
• Seat on the President's Advisory Roundtable for one year
Finding the right balance.
Citadel offers programs and services to help our employees balance their work and personal lives.
Flexible Scheduling
Citadel offers flexible scheduling options as an alternative to the standard 8:00 a.m. to 5:00 p.m. five-day work week. Opportunities for flexible scheduling vary by department and office according to business needs.
Child Care Discounts
Citadel partners with Hilderbrandt Learning Centers and The Learning Experience Child Development Centers to offer discounted child care rates for Citadel employees.
Dry Cleaning Service
Citadel helps employees manage their time by offering dry cleaning pick up and drop off at each of our locations.
Fitness Opportunities
Citadel offers discounts to Local Gyms and a Fitness Center at our corporate headquarters to support the well being of our employees.
Citadel Federal Credit Union Photos
Citadel Federal Credit Union Reviews
Citadel Federal Credit Union
21
---
Comp & Benefits

Work/Life Balance

Senior Management

Culture & Values

Career Opportunities

I have been working at Citadel Federal Credit Union

Pros

tremendous growth and opportunities for professional and career development.

Cons

No significant cons to mention.

Citadel Federal Credit Union

2014-08-25 12:11 PDT
Citadel Federal Credit Union Interviews
Application Details

I applied online. The process took 3 weeks – interviewed at Citadel Federal Credit Union.

Interview Details

Went through 3 rounds of interviews. Two in one day, if the hr rep likes you they will push you to meet the hiring manager asap. Then almost two weeks later met with the regional manager.

Negotiation Details

Didn't need to negotiate they are one of the highest paying financial institutions when it comes to retail.

Citadel Federal Credit Union

2014-05-18 08:56 PDT
Citadel Federal Credit Union Awards & Accolades
Excellence Winner - Best Commercial Project Under $3 Million
,
Zebby Sulecki
,
2008
Excellence in Construction
,
Associated Builders and Contractors
,
2010
Credit Union Youth Ambassador of Pennylvania
,
Firstcapital.fcu.com
,
2012
Show More
Website
www.citadelbanking.com
Size
150 to 499 Employees
Type
Nonprofit Organization
Industry Finance
Citadel is a dynamic financial institution offering a full range of consumer banking and loan products, as well as investments and insurance. We are dedicated to providing our current and prospective customers with the best available solutions for their banking needs. Our passion is to exceed their expectations at every interaction. At the heart of this is Citadel Class... More
Mission: We will use our knowledge of products and services, our desire to help people, and the technology available to us to make recommendations that satisfy customer needs and... More
Work at Citadel Federal Credit Union? Share Your Experiences
Citadel Federal Credit Union