Adventurous Thinkers
EchoStar – Why Work For Us?
EchoStar Corporation (NASDAQ: SATS) is a premier global provider of satellite operations and video delivery solutions. EchoStar's wholly-owned subsidiary, Hughes, is the world's leading provider of satellite broadband services, delivering network technologies and managed services for enterprise and government customers in more than 100 countries.
Headquartered in Englewood, CO, with additional business units world-wide, EchoStar is a multiple Emmy award-winning company that has pioneered advancements in the set-top box and satellite industries for over 30 years, consistently delivering value for customers, partners and investors through innovation and outstanding quality. For more than three decades, EchoStar's contribution to video technology continues to have a major influence on the way consumers view, receive and manage TV programming.
EchoStar's consumer solutions include HughesNet®, North America's #1 high-speed satellite Internet service, Sling Media's Slingbox® products, and EchoStar's line of advanced digital video set-top box products for the European free satellite and terrestrial viewer markets.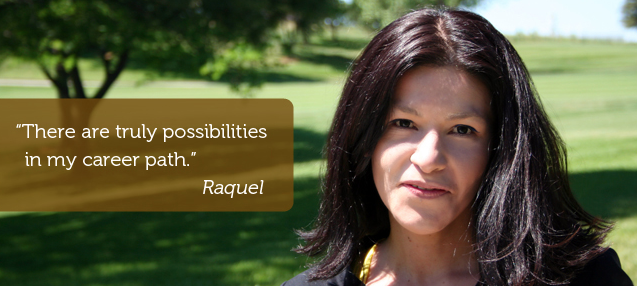 ​​Health & Wellness
We offer various medical, dental, and vision benefit plans to promote the healthiest living within the EchoStar community and their families.
Lifestyle
EchoStar promotes a strong work-life balance. We offer after-hour perks, including tuition reimbursement, discounted employee products and services, local entertainment discounts, and much more!
Protection
EchoStar provides disability and life insurance coverage plans to protect its team members with financial protection against unexpected life events.
Wealth
EchoStar contributes to its employees' 401(k) and employee stock purchase program.
Holiday
Our team receives vacation time and paid national holidays to rest and relax.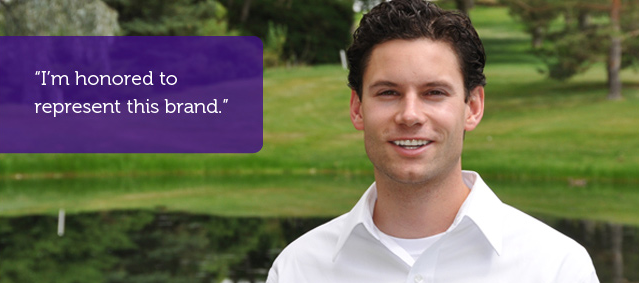 ​​
EchoStar commits itself to acquiring the best and the brightest for full-time selection and our summer internship program is one of our most promising ways to transition into the full-time team. Internships primarily take place at headquarters in Englewood, Colorado; however, some students will have the opportunity to work at our other offices. Our program encourages both professional and personal development of the intern, while exploring intense training opportunities and various social activities!
The 12-week journey allows you to gain knowledge about the EchoStar's role in the fast-paced technology industry, strengthen your teambuilding skills, and explore breathtaking Colorado. Some of our interns have specific value-based projects, while others will work on daily assignments with our teams. Interns will be exposed to all levels of employees, from recent graduates to the executive team.
Internship requirements differ from job type to another, but all candidates must provide proof of their eligibility to work in the United States and pass both a background check and drug screen. Internships are paid but do not include health benefits.

​​​​
​

​​​​​Sarah​​​​​

​

​George Washington University, Marketing
Competitive Intelligence Department
My internship at EchoStar has been an invaluable experience. My role as a Competitive Intelligence Specialist Intern has given me the opportunity to strengthen my market research skills and gain a strong grasp of the cutting-edge technology industry. The EchoStar team continuously challenged me over the course of the summer with a comprehensive, individual project regarding Piece of Mind technology.
The atmosphere at EchoStar is extremely entrepreneurial, and everyone is dedicated to meeting both team and personal work goals. The internship also focused on team building, personal development, and resilience. The summer activities included completion of a challenging ropes course and activities at a company-wide summer carnival. The most exciting aspect of my internship was escaping my comfort zone with the team by summiting Pike's Peak, one of Colorado's best known 14,000 foot mountains! As an inexperienced hiker, there is an incomparable feeling to finishing that trek and an invaluable lesson in resilience and teamwork that comes from completing such a tremendous task with fellow interns and their managers.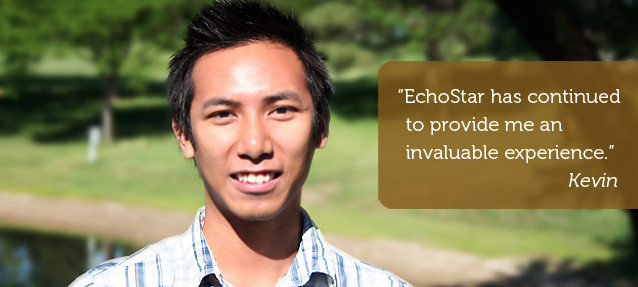 ​​
US Locations




Englewood, CO

Global Headquarters

100 Inverness Terrace East
Englewood, CO 80112

Englewood, CO

Engineering

90 Inverness Circle East
Englewood, CO 80112

Englewood, CO

Engineering

94 Inverness Terrace East
Englewood, CO 80112

Englewood, CO

Hughes Cloud Services

Hughes Cloud Services
100 Inverness Terrace East
Englewood, CO 80112

Superior, CO

Engineering

1100 S. McCaslin Blvd.
Suite 100
Superior, CO 80027

Foster City, CA

Sling Media

1051 E. Hillsdale Blvd, Suite 500
Foster City, CA 94404

Germantown, MD

Engineering

11717 Exploration Lane
Germantown, MD 20876


Los Angeles, CA

Engineering

11766 Wilshire Blvd
Los Angeles, CA 90025


New York, NY

Sling Media

185 Varick Street
5th Floor
New York, NY 10014

Atlanta, GA

Engineering

211 Perimeter Center Parkway
Suite 600
Atlanta, GA 30346

Cheyenne, WY

Uplink Center

530 EchoStar Drive
Cheyenne, WY 82007

Gilbert, AZ

Uplink Center

801 North DISH Drive
Gilbert, AZ 85233

American Fork, UT

Engineering

796 East Utah Valley Drive
American Fork, UT 84003


Monee, IL

Uplink Center

6723 W Steger Road
Monee, IL 60449

New Braunfels, TX

Uplink Center

710 Conrads Ln
New Braunfels, TX 78130

Mt. Jackson, VA

Uplink Center

335 Dish Dr
Quicksburg, VA 22847

Spokane, WA

Uplink Center

9815 West Hallett Road
Spokane, WA 99224

Orange, NJ

Uplink Center

520 Thomas Blvd
Orange, NJ 07050

International Locations




Steeton, UK

EchoStar Europe Headquarters

Beckside Design Centre
Millennium Business Park
Station Road
Steeton
Keighley
West Yorkshire
England
BD20 6QW

Almelo, Netherlands

Engineering

Schuilenburglaan 5A
BJ 7604 Almelo
The Netherlands

Ontario, Canada

Hughes Integration

Hughes Integration
111 Granton Drive - Unit 404
Richmond Hill, ON
Canada L4B 1L5

Kharkov, Ukraine

Engineering

Novgorodskaya Suite 11-A
7th Floor
Kharkov, Ukraine 61166

Madrid, Spain

Engineering

EchoStar Europe
Calle de los Reyes Católicos 6
Parque Empresarial Grupogeo, Edificio C, Oficina 202
28108 Alcobendas, Madrid, Spain

Bangalore, India

Sling Media

PSS Plaza, #6 Wind Tunnel Road
Murugesh Palya
Bangalore 560 017 India

Hong Kong

EchoStar Asia

Unit 1409-10, 14th Floor
Great Eagle Center
23 Harbour Road
Wanchai, Hong Kong

Taipei, Taiwan

EchoStar Asia

10F, No. 168
Sung-Chiang Road
Taipei 104 Taiwan
EchoStar Reviews
EchoStar
173
Michael T. Dugan
79 Ratings
Comp & Benefits

Work/Life Balance

Senior Management

Culture & Values

Career Opportunities

I have been working at EchoStar full-time (more than 5 years)

Pros

Good Company to work for.

Cons

The total different culture from Denver-Corporate to Cheyenne-Operational - two different views of how the work should get done. It would be nice if there was a better meeting of the minds in order to sink processes and be more effective.

EchoStar

2015-04-20 13:42 PDT
Application

I applied online. The process took 4+ weeks – interviewed at EchoStar.

Interview

I had two phone interviews and two interviews by committe over a process of about a month. I was kept informed during the entire interview/recruiting process. The interview questions ranged from easy (why do you want to work here) to more difficult questions. The process involved about 13 EchoStar representatives total.

Interview Questions

When is a time that you disagreed with your boss and how did you respond?

Answer Question

EchoStar

2015-04-14 09:49 PDT
EchoStar Awards & Accolades
International CES Innovations 2013 Design and Engineering Awards
(

AutoHop and Slingbox 500

)
,
Consumer Electronics Association
,
2013
Best of CES Award
(

Best in Show - Hopper with Sling

)
,
CNET
,
2013
International CES Innovations 2012 Design and Engineering Awards
,
Consumer Electronics Associateion
,
2012
Best of CES Finalist
,
CNET
,
2012
Editors' Choice Award
,
Popular Mechanics
,
2012
Show More
Headquarters
Englewood, CO
Size
1000 to 5000 Employees
Type
Company - Public (SATS)
Industry Telecommunications
Revenue
$2 to $5 billion (USD) per year
Our Vision:

Embody the entrepreneurial spirit of our roots; anticipate and shape the future of communications technology; lead our industries with an integrated global vision for our customers.
Mission: Deliver innovative products and services that power global communication, commerce and entertainment.
Work at EchoStar? Share Your Experiences