FMC Technologies – Why Work For Us?
FMC Technologies, Inc. is a leading global supplier of technologically sophisticated solutions for the energy industry. The Company was spun out of FMC Corporation in 2001 and since that time has seen significant growth in both revenue and profits while generating notable shareholder value. Its global footprint includes 16 production facilities in 30 countries. FMC Technologies is ranked #475 among the FORTUNE 500 and was recognized by the magazine in 2012 as the World's Most Admired Oil and Gas Equipment, Service Company. FMC Technologies is particularly noteworthy for its engineering expertise, innovation and ability to manage complexity. Today the company is organized under three segments: Subsea Technologies, Surface Technologies and Energy Infrastructure.
As the demand for energy rises, the world's leading oil and gas operators are turning to us now more than ever for solutions to maximize energy production. And that means incredible opportunity for our company and our people.
We want the best and brightest talent to join our amazing teams around the world. If you want to be part of something big, part of a company that delivers industry-leading technological solutions to our customers, then now is the time to start your career at FMC Technologies.
Why FMC Technologies?
Energy demand is rising—and the world's leading oil and gas operators are turning to FMC Technologies for the comprehensive, technologically complex solutions needed to maximize recovery of this finite resource.
That means big opportunities for FMC Technologies—and for our people. Right now, we're looking for talented additions to our team to help accommodate these growing demands. With nearly 100 locations around the world, the opportunities here are truly as vast as our operations.
It's a great time to become a part of the FMC Technologies team. If the opportunity to work with amazing people on impactful projects within a market leading organization appeals to you, consider us.
In addition to our leading-edge solutions, FMC Technologies also empowers employees to advance their knowledge and explore their own career paths. Whether you're a fabrication engineer, procurement analyst or project manager, you'll find FMC Technologies offers a supportive environment that helps you be your best.
This is your chance to be on the forefront of something big.
Develop Your Skills
No matter where your career at FMC Technologies begins, FMC University can help you take it further.
At FMC Technologies, your career options don't stop once you become an employee. Through FMC University, we offer resources for technical skills training, professional development and much more. FMC University consists of four areas of study:

Business Operations
HSE-Q
Leadership
Technology
Whatever program applies to your field, FMC University strives to create a constructive, supportive learning environment while reinforcing all mandatory training and certifications for our global operations. It's just another way we help you take advantage of opportunity, so you can take your career further.
Students and Graduates
FMC Technologies empowers talent through internship programs, recruiting efforts and more.
Real world experience. There's nothing more valuable to students and new entrants to the field. At FMC Technologies, we understand what it takes to start your career the right way and offer the resources to help you make that happen.
With FMC Technologies, you'll gain valuable experience working alongside experienced personnel on projects that help supply the oil and gas industry with critical technology solutions. Those projects are with some of the world's leading energy producers like BP, Shell, Statoil, ExxonMobil, Chevron, Total and many others developing the latest technology in our industry.
Experienced Professionals
Push your career further with one of FMC Technologies' global opportunities.
Wherever you want to take your career, FMC Technologies has the resources and opportunities to help you get there. With a wide range of business specialties and operations worldwide, there's no better place to advance your career.
As a leading global provider of technology solutions for the energy industry, you'll work alongside hard-working, innovative teams on projects that help supply the oil and gas industry with critical solutions. We're helping major energy producers like BP, Shell, Statoil, ExxonMobil, Chevron, Total and many others develop the latest technologies to meet growing energy demands.
In addition, FMC Technologies encourages employees to expand their career horizons based on their own occupational skills, strengths and interests. That means at FMC Technologies, there's no singular career path for professionals like you, there's no set limit to your possible growth—and there's no better time to start than right now.
MBA Graduates
FMC Technologies' program helps talented MBA graduates quickly advance their careers.
Ready to meet your full career potential? This program has global reach, and development allows participants to experience various roles and develop a career path that incorporates personal interests and the specific needs of the company.
MBA recruits at FMC Technologies typically begin their career development in one of the following programs, through direct intake into one of our business segments or into our Corporate Business Development Department:
Business Analyst
Financial Analyst
The program offers:
Diverse business assignments with global responsibilities
A variety of general management opportunities
The challenge of high-profile responsibility early in your career
Development and career path tailored to your professional interests
Competitive pay and outstanding benefits
We actively recruit for this program at the following schools:
Booth Business School (University of Chicago)
Kellogg Business School (Northwestern University)
Wharton Business School (University of Pennsylvania)
Howard University School of Business (Howard University)
McCombs School of Business (University of Texas)
Jones Graduate School of Business (Rice University)
W.P. Carey School of Business (Arizona State University)
Europe
INSEAD (Europe Campus – France)
London Business School (London, UK)
Our peak recruitment activities take place during January to June of each year, with on-campus visits, and with short-listed candidates interviewed in Houston later in the year.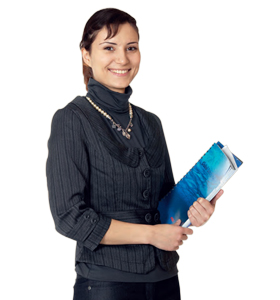 ​​​​Ayse's Story​​
​​I started at FMC Technologies in Kongsberg, Norway as an engineering trainee in 2006 after graduating from Buskerud University with a degree in Systems Engineering. FMC's one-year training program gave me the opportunity to work in three different engineering departments. I gained experience in template/manifold systems, completion/workover systems and control systems. Working in each of these departments made it possible for me to create a personal network within FMC. My training also helped me choose the type of position I wanted to work in. Now, as a project engineer in the Controls Department, I am working in instrumentation and topside electronics on a lot of projects. My position is very challenging, with many growth possibilities. Every day I learn something new.
​​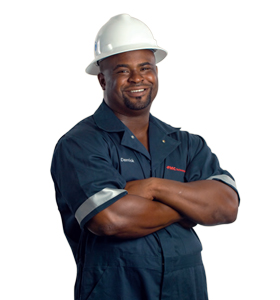 ​​​​Derrick's Story​​
​​I began my career at FMC as a temporary employee working in the hi-bay and low-bay in 1997 and joined the company as a permanent employee in 2000 as the Service department's first jumper, manifold and pipeline end termination (PLET) lead technician. Since then, I have worked on well over 30 completions in the Gulf of Mexico, and regularly travel overseas executing completions as a senior lead technician. I have been to Africa and I am currently working on a final completion in Trinidad. When that is finished, I'll head to Brazil. I am proof that at FMC, if one is determined and willing to put forth the effort to be the best in what they do—whether in the office or in the field—the sky is the limit.
​​​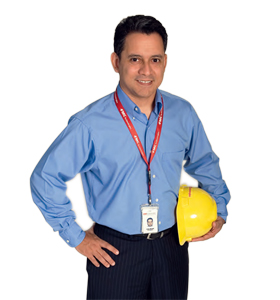 ​​​​Jose's Story​​
FMC is a company with great career opportunities, and my personal experience is an example of that. I came to FMC as a mechanical engineering intern at the Venezuela plant, and after college, I joined the company as a Quality Assurance Manager. Later, I received a scholarship from the Venezuelan government to study in the U.S. where I earned a Master's in manufacturing engineering and an MBA. After graduation, I re-joined FMC in Houston as a financial analyst. From there, I worked as manager of the subsea manufacturing shop; project manager for Mobil, Shell and BP Thunderhorse projects; Subsea materials manager; and SAP implementation manager. By moving through these different areas, I learned how different disciplines interact and affect each other within the company, and I pinpointed where I wanted my career to go. Today, I am manager of Subsea products and projects for the Asia Pacific region in Singapore, another great opportunity and learning experience by living and learning to do business in a different culture.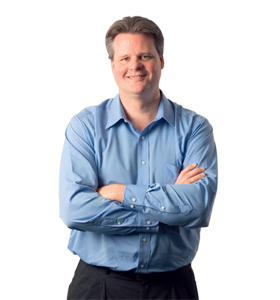 ​​​​Randy's Story​​
FMC has provided me with a lot of opportunities over the course of my career. I started with the company in 1980 in Iowa and transferred to Houston a year later to work as a drafter and designer in research and development. For the next eight years, I went to night school to earn my Bachelor of Science degree in Mechanical Engineering, which was paid for by FMC. But even before I finished school, I started functioning in an engineering role. Just after I graduated, I moved to Brazil as a technical liaison with our facility in Rio de Janeiro, and I worked in various engineering management roles before assuming my current job as manager of Engineering and Technology. Within the engineering group at FMC, there are so many paths you can take—R&D, product applications, project engineering and engineering management, and over the course of my career, I've had the opportunity to do all those things.
FMC Technologies Reviews
FMC Technologies
322
John T. Gremp
171 Ratings
Work/Life Balance

Culture & Values

Career Opportunities

Comp & Benefits

Senior Management

I have been working at FMC Technologies full-time (More than 3 years)

Pros

Mammoth company so it offers the opportunity to work in multiple divisions / locations. Senior level management seems creative and ambitious and moving in a good direction. They are developing business strategies that encourage multiple departments to work together. Key employees are treated great. The people I work with are great, the management people here are still sometimes capable of making decisions based on human decency as opposed to strictly numbers. All in all a decent place to work, though I have colleagues who feel differently.

Cons

Local management doesn't seem to have a real connection or commitment to the company as if a day of work is to wait for the timer to run out. They can be very unproductive. It affects everyone. There is no clearly established plan or organization in anything. Policies are also unclear until one is violated. The career path is a long road with heavy competition.

Advice to Management

Get in the field and personally evaluate the field workers. I think you would be surprised at who you see as a valuable employee compared to what you currently believe. Start an plan to get organized and quantify the repetitive processes that we do everyday. It only needs to be done one time then can be refined over time.

FMC Technologies

2015-10-01 06:47 PDT

---
FMC Technologies Interviews
Application

I applied through an employee referral. The process took 2 weeks. I interviewed at FMC Technologies.

Interview

First interview was great. The guy who was to be my supervisor was happy with my credentials and my safety mind set. However upon my Second interview the Safety Director seemed to be more concerned with whatever she was doing on her phone than to listen to what I was saying.

Interview Questions

FMC Technologies

2015-08-18 21:29 PDT
FMC Technologies Awards & Accolades
America's Top Companies
,
Forbes
,
2009
World's Most Admired Companies
,
Fortune
,
2008
The Houston Chronicle 100
,
The Houston Chronicle
,
2008
World's Most Admired Companies: Oil and Gas Equipment, Services
,
Fortune Magazine
,
2010
100 Best Companies
,
The Sunday Times (UK)
,
2010
Show More
Website
www.fmctechnologies.com
Type
Company - Public (FTI)
Industry Manufacturing
Revenue
$5 to $10 billion (USD) per year
FMC Technologies, Inc. (NYSE:FTI) is a leading global provider of technology solutions for the energy industry. Named by FORTUNE® Magazine as the World's Most Admired Oil and Gas Equipment, Service Company in 2012, the Company has approximately 18,400 employees and operates 30 production facilities in 16 countries. FMC Technologies designs, manufactures and services ... More
Mission: FMC Technologies' goal is to build enduring relationships with customers by providing quality products that are customized to match a building's unique requirements, fulfilling our commitments, and backing that up with superior customer support.
Work at FMC Technologies? Share Your Experiences