FlipKey
This employer has taken extra steps to respond to reviews and provide job seekers with accurate company information, photos, and reviews. Interested for your company?
Learn More
.
Be The First To
Add Photos
Size 50 to 149 Employees
Industry Travel & Tourism
---
FlipKey – Why Work For Us?
About Us

|

Careers

|

Management
What do we do?
We make it easy, safe, and fun to find and book the perfect place to stay. Named the "Top Vacation Rental Site" by Travel + Leisure , FlipKey has also appeared in many other top-tier media outlets including the Wall Street Journal, the New York Times ,USA Today , SmartMoney, the LA Times, and MSNBC.
What makes FlipKey such a great place to find a vacation rental?
We feature 200,000 vacation homes located in over 11,000 cities throughout the world
Every owner is verified by FlipKey staff to ensure you are only dealing with nice and trusted people
We feature the largest collection of authentic guest reviews and photos in the industry
Over 5,000 special deals are featured on the site every day
Millions of travelers visit FlipKey every month to help find the perfect vacation home
FlipKey is a TripAdvisor company and powers the vacation rental experience on TripAdvisor.com—the largest travel site in the world—and other TripAdvisor Media sites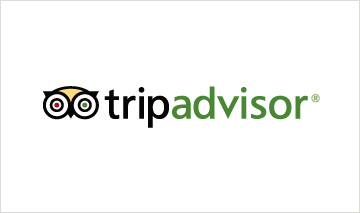 FlipKey is a TripAdvisor company and powers the vacation rental experience on TripAdvisor. TripAdvisor-branded sites alone make up the largest travel community in the world, with 20 million members and over 50 million reviews and opinions. Properties listed on FlipKey are exposed to more than 150 million unique monthly visitors* on FlipKey and TripAdvisor.
This is the employer's chance to tell you why you should work for them. The information provided is from their perspective.
Working at FlipKey
Posted by employees
Employees are "Dissatisfied"
11

ratings
Former SEO/Marketing Intern in Boston, MA
Pros: Even after moving on to a "real job" I still think about my experience here at FlipKey - I absolutely loved working here! I was very much considered part of the team and after a few months, I moved on from doing intern work to real work that I was… – Full Review
| | | |
| --- | --- | --- |
| Salaries in USD | Avg. Salary | |
| 4 FlipKey Salaries | $38,500 | |
| 1 FlipKey Salary | n/a | |
| 1 FlipKey Salary | n/a | |
= Salary Range
= Anonymous Salary Range
= Avg.
If we only have one or two salaries posted for for a given job title, showing that salary information may risk employee anonymity. So in that case we generate an anonymous salary range by adding and subtracting a small percentage from the posted salary. The small percentage difference offers additional anonymity while still minimizing the difference between the range and the employee's actual salary.
No Offer – Interviewed in Boston, MA Jun 2014 – Reviewed 4 weeks ago
Interview Details – Process took about a week. First part was a phone interview - we went over some parts of my resume that were relevant to the position, I was asked some technical questions: commonly used data structures, differences between array and linked list, how to build a linked list, questions about grep… – Full Interview
Interview Question:
Write an atoi function – View Answer
FlipKey Awards & Accolades
Let us know if we're missing any workplace or industry recognition – Add an award
Worked for FlipKey? Contribute to the Community!