FlipKey
This employer has taken extra steps to respond to reviews and provide job seekers with accurate company information, photos, and reviews. Interested for your company?
Learn More
.
FlipKey – Why Work For Us?
What do we do?
We make it easy, safe, and fun to find and book the perfect place to stay. Named the "Top Vacation Rental Site" by Travel + Leisure , FlipKey has also appeared in many other top-tier media outlets including the Wall Street Journal, the New York Times ,USA Today , SmartMoney, the LA Times, and MSNBC.
What makes FlipKey such a great place to find a vacation rental?
We feature 200,000 vacation homes located in over 11,000 cities throughout the world
Every owner is verified by FlipKey staff to ensure you are only dealing with nice and trusted people
We feature the largest collection of authentic guest reviews and photos in the industry
Over 5,000 special deals are featured on the site every day
Millions of travelers visit FlipKey every month to help find the perfect vacation home
FlipKey is a TripAdvisor company and powers the vacation rental experience on TripAdvisor.com—the largest travel site in the world—and other TripAdvisor Media sites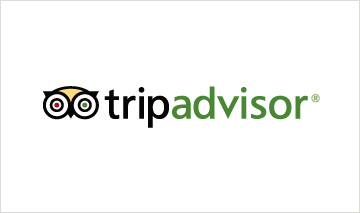 FlipKey is a TripAdvisor company and powers the vacation rental experience on TripAdvisor. TripAdvisor-branded sites alone make up the largest travel community in the world, with 20 million members and over 50 million reviews and opinions. Properties listed on FlipKey are exposed to more than 150 million unique monthly visitors* on FlipKey and TripAdvisor.
Simply put, we're always looking for incredible people to join our team. Our mission is to help travelers find their perfect vacation rental anywhere in the world, and to date we're already listing more than 200,000 vacation homes with the world's largest collection of verified guest reviews.
Located in downtown Boston, we're a small, closely knit startup backed by TripAdvisor. If you're interested in tackling emerging problems in travel and eCommerce (from search to recommendation engines to scalable data processing systems), come work with us.
Tracey Zhen
VICE PRESIDENT AND GENERAL MANAGER
Tracey brought her passion for travel and growing e-commerce businesses to FlipKey in 2012. A highly adaptable leader, she has experience working with both start-ups and large organizations, which puts her right at home with FlipKey's mix of a start-up culture with TripAdvisor's global underpinnings. Tracey's first experience with vacation rentals was in 2000, when she was planning a ski trip with a large group of friends. Finding a hotel that accommodated 16 people was a bit challenging, but she found a great house in Utah for a fraction of the price.
Tracey is looking to leverage her experience in online travel to make booking vacation rentals as easy as hotels. Prior to FlipKey, Tracey was General Manager of Expedia's Emerging Markets, where she successfully launched and managed eight European markets. Before her time at Expedia, Tracey spent six years at InterActiveCorp across various roles including strategic planning, mergers and acquisitions, and finance. She also helped launch IAC's interactive TV start-up in the UK.
Having lived there for many years, London remains one of Tracey's favorite European travel spots, but she also recommends Val d'Isere, France for skiing, and the Scandinavian charm of Copenhagen. She has a strong enthusiasm for travel in Southeast Asia, where her favorite destinations are Laos and Cambodia.
Eric Horndahl
GENERAL MANAGER AND VICE PRESIDENT, MARKETING
Eric joined FlipKey in 2008 and is responsible for all things marketing and the day-to-day operations of the rental owner business. Eric's experience with renting vacation homes online goes all the way back to the late '90s when he rented a condo for a group ski trip to Lake Tahoe. Although he loves all that vacation rentals have to offer, he recognizes the pain points of finding and booking a rental online and was attracted to FlipKey to transform the experience.
Prior to FlipKey, Eric cut his teeth at eBay and BuyerZone, which were both very successful high-growth Internet commerce businesses. He has held a wide range of functional roles across marketing, business development, operations, and finance.
Eric's favorite vacation destinations include the Amalfi Coast, Aruba, San Diego, Stockholm and Whistler.
Jeremiah Gall
COO & CO-FOUNDER
Jeremy is a co-founder of FlipKey and responsible for keeping its engine running smoothly and operations sound. He's had vacation rental fever from a young age, watching his family manage their summer rental on Cape Cod. With an obsessive attention to detail and passion for delivering customer satisfaction, Jeremy manages both strategic relationships with partners and our internal processes to ensure everyone remains productive and happy.
Jeremy began his career as a corporate attorney working with technology start-ups and venture capital funds. Taking his legal skills and his entrepreneurial drive on the road, Jeremy then began working with social media start-ups, which eventually led to him FlipKey.
Combining an encyclopedic knowledge of vacation rentals with an uncanny traveler instinct, Jeremy oversees new initiatives at FlipKey that are as diverse as his background. He believes your next vacation should be your best. Right now you're so close—don't delay, stop reading this bio, and find yourself a fantastic rental. Here are some of Jeremy's favorites to get you inspired:Stowe Bear Hollow, Classic Pawleys Beachfront, Italian Farmhouse and Private Hawaiian Oasis.
Steve Strassmann
CTO
Steve may be a relative newcomer to FlipKey, but his first vacation rental was in Hida-Takayama, Japan, in the '80s. He thinks it doesn't take a rocket scientist to figure out why a vacation rental is better than a hotel room—take it from a guy who has traveled with three kids.
Steve brings to FlipKey a passion for customer-focused design and enterprise-class engineering. He previously helped define cloud computing at VMware, working on the team that brought the company's flagship cloud product to market. While at Orange, the European wireless carrier, Steve led a research and development team focused on smart networks, and he has taught a mobile app development class at MIT. Steve also worked at Apple in their Advanced Technology Group. He is now perfectly willing to compare Apple to Orange.
Steve has received three degrees from MIT, including a PhD from the MIT Media Lab, and he holds four patents. An avid entrepreneur, he has also founded two venture-backed start-ups. Steve prefers vacation spots with great wifi or great sunsets—ideally both. His favorite destinations include Samaná, Dominican Republic; Vieques, Puerto Rico; Gleneagles, Scotland, and the original Legoland in Billund, Denmark.
---
3 people found this helpful

Comp & Benefits

Work/Life Balance

Senior Management

Culture & Values

Career Opportunities

I have been working at FlipKey full-time (more than 3 years)

Pros

- Great opportunities to learn new skills
- Friendly, knowledgeable coworkers who want to support you
- Fast paced environment that is geared around learning and serving our customers
- Great salary, benefits, and retirement plan
- If you're sick or need some flexibility from time to time it's not an issue
- No one expects you to live at work. If there is a major issue we rally together to fix it but that is the exception-not the rule.

Cons

If you aren't a self starter and aren't sufficiently motivated then it can be a challenge to get ahead. That's probably true anywhere but it's worth mentioning that this isn't a great place to be only partially engaged with what you're doing.

FlipKey

2014-11-07 18:07 PST
FlipKey Interviews
Updated Sep 15, 2014
Application Details

I applied through an employee referral. The process took 4+ weeks – interviewed at FlipKey.

Interview Details

Began by a phone screen then two office visits first meeting with my initial contact and then the other member of the Customer Care team. Second visit met with upper management and a few weeks later a offer which was accepted.

Interview Questions

The questions weren't incredibly difficult. Wanted to get an understanding on how I would benefit the company and examples of working under pressure in previous positions. Answer Question

Negotiation Details

Little negotiation room

FlipKey

2014-08-15 11:53 PDT
FlipKey Awards & Accolades
Let us know if we're missing any workplace or industry recognition – Add an award
Industry Travel & Tourism
Revenue
Less than $1 million (USD) per year
Work at FlipKey? Share Your Experiences