Fred Hutchinson Cancer Research Center
Fred Hutchinson
Fred Hutchinson Cancer Research Center – Why Work For Us?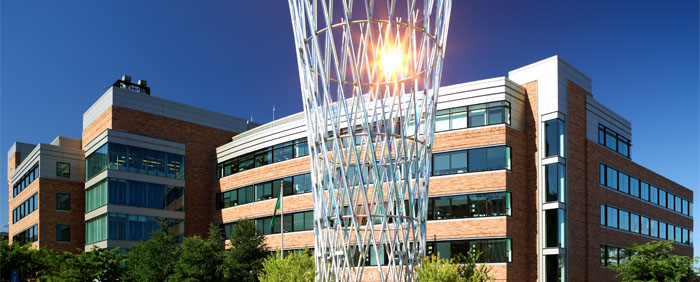 ​​At Fred Hutchinson Cancer Research Center, our interdisciplinary teams of world-renowned scientists and humanitarians work together to prevent, diagnose and treat cancer, HIV/AIDS and other diseases. Our researchers, including three Nobel laureates, bring a relentless pursuit of, and passion for, health knowledge and hope to their work and the world.
Together, our researchers are discovering new ways to detect cancers earlier, when cure rates are highest; developing effective treatments with fewer side effects; and learning how to prevent cancers from growing in the first place.
Our groundbreaking discoveries began in the 1970s with Dr. E. Donnall Thomas's pioneering work in bone marrow transplantation, which led to him receiving the 1990 Nobel Prize in physiology or medicine. Since then, Hutchinson Center researchers have made a number of breakthroughs, including developing immunotherapies that use the immune system to defeat cancer and advancing the understanding of human biology.
Admittedly, the eradication of cancer and other life-threatening diseases is an ambitious goal, one that demands tenacity, scientific excellence, collaboration and breakthrough creativity. To accomplish this, the Hutchinson Center attracts some of the world's greatest minds.
Our roster of internationally acclaimed scientists includes a MacArthur fellow, seven members of the National Academy of Sciences, five members of the Institute of Medicine, six members of the American Academy of Arts and Sciences, nine members of the American Association for the Advancement of Science and eight current and former Howard Hughes Medical Institute investigators.
The Hutchinson Center understands that disease research means more than searching for new treatments. We are home to the country's largest and oldest cancer prevention program, which has made key contributions to understanding how diet, exercise and other factors reduce the risk of acquiring the disease.
To accelerate our progress, we are part of the Fred Hutchinson Cancer Research Center / University of Washington Cancer Consortium. This research and clinical collaboration between the Hutchinson Center, the University of Washington, Seattle Children's and Seattle Cancer Care Alliance enables our researchers to leverage each institution's strengths and develop premier research programs across many types of disease. The Consortium is among 40 National Cancer Institute-designated comprehensive cancer centers nationwide.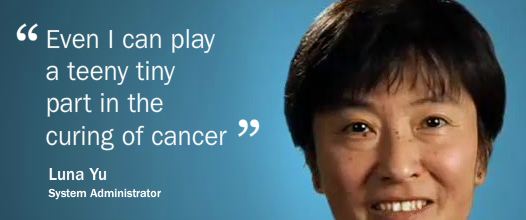 ​​Since its founding in 1975, the Hutchinson Center has earned a reputation as an excellent employer. Employees enjoy a generous benefits package, comprehensive support services, state-of-the-art facilities and a collaborative environment—all while supporting a highly satisfying mission.
The Hutchinson Center employs more than 2,700 people in a wide range of occupations - scientific and nonscientific alike - from biologists to electricians, biostatisticians to accountants, laboratory technicians to office assistants.
Join us and make a difference!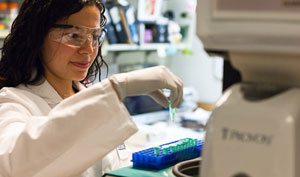 ​​Employee Benefits Summary
Excellent medical, dental and vision coverage
Subsidized health insurance for families and domestic partners
Employer-paid life and disability insurance
Flexible spending accounts for health and day care
Retirement savings plans
Paid vacation, holidays, personal days
Employee assistance program
Wellness program
Outstanding Facilities
State-of-the-art laboratories
Comprehensive commuting options
Advanced library services, open 24/7 to staff
On-campus cafeterias and coffee bars
Showers, locker room, bicycle cages
Campus architecture incorporates conservation techniques
South Lake Union location, close to downtown
Smoke-free environment
Support Services
Policies that Empower Employees
Employee advisory committee
Commitment to workforce diversity
Statement of values which supports scientific excellence, respect, openness and innovation
Professional Training Classes
Skill-building
Computer
Management
Quality of Life
NAEYC accredited on-site daycare
Many positions support flexible work hours
Sabbatical opportunities
On-site exercise classes

Fred Hutchinson Cancer Research Center occupies spectacular, modern facilities on the 15-acre Robert W. Day Campus. The campus overlooks South Lake Union, Seattle's downtown lakefront neighborhood, and is about one mile from the famous Space Needle.
Surrounded by the vibrant city and the natural beauty of the lake and mountains of the Pacific Northwest, the South Lake Union neighborhood is emerging as Seattle's hub for life sciences research organizations.
Fred Hutchinson Cancer Research Center Photos
Fred Hutchinson Cancer Research Center Reviews
---
1 person found this helpful

Comp & Benefits

Senior Management

Culture & Values

I worked at Fred Hutchinson Cancer Research Center full-time for more than 3 years

Pros

Flexible work schedule, which will depend on where exactly you are working. Excellent benefits package and additional health programs. Atmosphere is fantastic and the campus setting is beautiful.

Cons

Some labs can be difficult depending on the PI. Not really anywhere to advance to in research.

Fred Hutchinson Cancer Research Center

2014-08-06 11:38 PDT
Fred Hutchinson Cancer Research Center Interviews
Updated Jul 27, 2014
Application Details

I applied online. The process took 6 weeks - interviewed at Fred Hutchinson Cancer Research Center.

Interview Details

They called about a month after application. Interview with HR lasted about an hour. I then scheduled interview with Dept Head about a week later. Started work a couple days after that. Everything seemed organized and that if they call you for an interview you will get hired unless you mess up terribly.

Negotiation Details

Set Salary.

Fred Hutchinson Cancer Research Center

2014-07-27 15:12 PDT
Fred Hutchinson Cancer Research Center Awards & Accolades
MacArthur Fellows Program - Dr. Mark Roth
,
John D. and Catherine T. MacArthur Foundation
,
2011
Best Places to Work 2011 - 3rd in Nation for Academia
,
The Scientist
,
2011
Top 10 Best Places to Work for Postdocs
,
The Scientist Magazine
,
2011
Best Places to Work 2009 - in Academia
,
The Scientist
,
2009
Favorite Biotech Company
,
NWjobs.com
,
2009
Show More
Size 1000 to 5000 Employees
Type
Nonprofit Organization
Industry Non-Profit
Revenue $100 to $500 million (USD) per year
At Fred Hutchinson Cancer Research Center, scientists have the freedom to conduct creative research that leads to lifesaving discoveries. Our world-renowned team has made significant breakthroughs related to cancer, HIV/AIDS and other diseases. Our pioneering research has saved hundreds of thousands of lives worldwide.
Mission: The elimination of cancer and related diseases as causes of human suffering and death.
Worked for Fred Hutchinson Cancer Research Center? Contribute to the Community!