FreshDirect – Why Work For Us?

​​FreshDirect delivers the highest quality food from farm to table; that way, customers can continue to live their active lives, saving time for what really matters. We know that finding a variety of groceries can be a big challenge — it's inconvenient to shop at different stores for different items (deli meat from the butcher shop, fresh bread from the bakery, bulk-size packages from big box retailers, and local vegetables from weekend farmers' markets). Solving for this challenge was the idea behind FreshDirect.
We use our direct relationships with farmers and artisans to drive superior quality in sourcing, then use technology to make it easier to shop and deliver those fresh products to customers' doors. It's faster, it's fresher: It's grocery shopping perfected.​
Our Mission​
FreshDirect prides itself on sourcing the highest quality food and freshest ingredients available. We believe nutritious, delicious meals and convenient service allow customers more time to live healthy lives.​​​​​
Our Goals​
We strive to offer the highest quality food options that provide a point of differentiation. It's not enough for us to bring you tasty, delicious and fresh choices, we also want to continually deliver new and unique products.​​​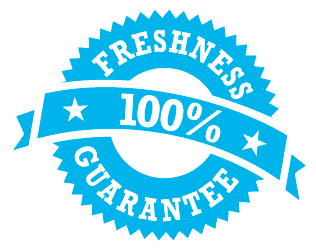 ​​Our Guarantee​
FreshDirect delivers a 100% satisfaction guarantee with every order, every time. We take pride in the high quality of our fresh food and packaged goods. If you are dissatisfied with any aspect of your order, please let us know — we want to make it right.​​​

​​Opportunity plus excellence equals success. We look for the best people we possibly can to join our growing team. FreshDirect is going places and it needs smart, motivated, caring people to get where it needs to go.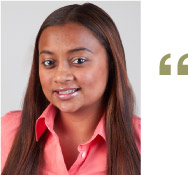 ​​KADESHA WILLIAMS
Day Shift Production Manager
I came to FreshDirect in 2003 right after graduating from high school; honestly, because I couldn't afford to go to college. I really wanted to continue my studies but it just wasn't possible at the time. I was nervous, I had no previous work experience and no idea what to expect, but I joined FreshDirect in the produce department as a picker and worked my way up. Today I am a day shift production manager and a college student, studying accounting and finance. It's not easy juggling work and school but I'm doing it, and I've been able to pay my own way; my colleagues are very encouraging. I feel like a role model. There are many people here who are just starting out, like I was. I want them to see me and think they can do it, too."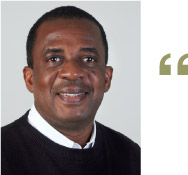 ​​ABDOULAYE BARRY
Product Specialist
I started working with FreshDirect in 2008 and my wife joined five months later. We are from Guinea, and when we arrived to the U.S. with our children in 2007, we hardly spoke any English. I got help with my resume from a non-profit organization, and because of my background in nutrition the counselor at Upwardly Mobile pushed me to ask my employer, FreshDirect, if I could also intern one day a week with the nutrition department. It took time and persistence, but I was able to work my way in. When a real position opened up with the nutrition department, the person with which I'd been interning went to human resources and asked them to interview me. I got the job in the nutrition department that I'd always wanted and FreshDirect paid for me to go to English language lessons too. I see from experience that anything is possible here."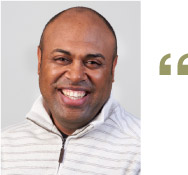 ​​AMAURY GARCIA
Manager, Sortation
FreshDirect is my first job in the United States. I came from the Dominican Republic where I was an engineer and started working as a packer here. Three months later I was promoted. A few months later I was promoted again. Today I speak English fluently and I oversee 300 employees in the sortation department. Many of them are just learning English but that's OK, I am here to help. I like it here and I've had many opportunities. Now my brother works here too. Our friends who work in other companies are in the same jobs, the same position, the same pay but we keep growing and climbing. Here, anything is possible. The more the company grows, the more we grow, too."​​​​​​​​​​​​

​​FreshDirect is actively involved in the communities it serves. We've built long-term relationships with partners that are working to feed the hungry, provide nutritional counseling and spur economic development. Being in the food industry, FreshDirect has a unique opportunity to help those in need — we are consistently looking for ways to engage with causes that matter.
Here are some of the ways we are lending a helping hand.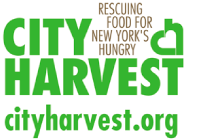 ​​1.5 million New Yorkers currently live in poverty, struggling to afford basic necessities such as rent, medical care and putting food on their tables. By rescuing more than 115,000 pounds of food each day, City Harvest helps feed the more than one million people who face hunger each year. FreshDirect donated in excess of one million pounds of food to City Harvest last year, including produce, dairy and other healthy food.
​​

​​FreshDirect supports Philabundance, the Delaware Valley's largest hunger relief organization. The new partnership will help the hunger relief organization provide more meals to people in need. During Philabundance's 2011 fiscal year, they distributed 21 million pounds of food, 19 million in its distribution area and 2 million pounds of food was exported to assist other area food banks.​​​​​​​​​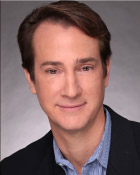 ​​​​​​JASON ACKERMAN, CO-FOUNDER AND CEO

Jason Ackerman is a co-founder and the Chief Executive Officer of FreshDirect, a leading online grocer in the U.S., with customers in New York, New Jersey, Connecticut, and Philadelphia.
The company began in 1999, when Mr. Ackerman first created its business model. FreshDirect officially began delivering to customers' homes in 2002, at which time Mr. Ackerman was president of the company. He made it his primary goal to build an organization that held true to a core mission of sourcing and delivering the highest quality product. The key to FreshDirect's success has been using technology as a disrupter for delivering food from the farm to the consumer's table.
Today Mr. Ackerman continues to pro-actively seek opportunities to incorporate sustainable practices and eco-friendly efforts into the company's business model and to find ways to innovate with food freshness and quality.
Before starting FreshDirect, Mr. Ackerman spent 10 years holding senior roles with Donaldson Lufkin & Jenrette and Crown Capital Group where he specialized in merger and acquisitions and corporate financing, primarily for the supermarket and specialty retail space.
A graduate of Boston University, Mr. Ackerman is actively involved with City Harvest and the Children's Museum of the Arts.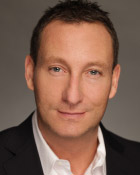 ​​DAVID MCINERNEY, CO-FOUNDER

David McInerney is a co-founder of FreshDirect, a leading online grocer in the U.S. with customers in New York, New Jersey, Connecticut and Pennsylvania. David has spent his career at FreshDirect in a variety of operational and merchant roles. He's made it his mission to travel the world, searching and procuring the freshest and the finest ingredients for FreshDirect, and assessing the integrity of the merchants associated with the company.
Previously, he was a chef in the restaurant industry, where he worked with the late Bernard Loiseau in Burgundy and David Bouley in New York.
A full-fledged foodie, David feels strongly that fresh foods provide a point of differentiation and help set FreshDirect apart in quality, and of course, taste.​​​​​​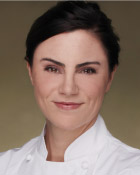 ​​TINA BOURBEAU; EXECUTIVE CHEF, RESEARCH & DEVELOPMENT
Tina Bourbeau is the Executive Chef and Senior Director of Research and Development of FreshDirect, a leading online grocer in the U.S. with customers in New York, New Jersey, Connecticut and Pennsylvania.
Tina is responsible for company-wide culinary product development and innovation. Prior to FreshDirect, Tina's long cooking career was based in fine dining restaurants in Manhattan and elsewhere. Tina has cooked and led teams in five New York Times, three-star restaurants and has worked alongside notable chefs Nobu Matsuhisa, Claude Troisgros, Masaharu Morimoto, Laurent Tourondel and Rick Moonen, among others.
Prior to a move into product development, some of Tina's roles in the kitchen have included: Executive Chef of Nicole's, NYC; Omakase Chef at Nobu, NY; Head Kitchen Chef at Nobu, Next Door; and Executive Sous Chef at Cello.
Tina speaks Portuguese due to her Brazilian heritage and has travelled extensively, both for cooking and pleasure. After attending art school and university, Tina took the plunge into the life of a full-time chef. She is also married to a chef.​​​
FreshDirect Reviews
FreshDirect
61
Recommend to a friend
Approve of CEO
Jason Ackerman
31 Ratings
Work/Life Balance

Culture & Values

Career Opportunities

Comp & Benefits

Senior Management

I worked at FreshDirect (More than a year)

Pros

Great place to work enjoy my time there wish I could go back

Cons

Sometimes long hrs hard on the family

FreshDirect

2015-06-20 06:20 CDT

---
Application

I applied online. The process took 2 weeks – interviewed at FreshDirect.

Interview

Applied online and received an via email from HR with a few questions for me to answer for them to decide if they wanted to bring me in for an in-person interview. In-person interview took about 3 hours, and HR said she would follow up with me within a week. I followed up several times after, but HR never got back to me. Rude. Inconsiderate. Unprofessional.

Interview Questions

How do you plan to decrease cost of product when negotiating with vendors? Answer Question

FreshDirect

2015-06-16 11:36 CDT
FreshDirect Awards & Accolades
Let us know if we're missing any workplace or industry recognition – Add an award
Website
www.freshdirect.com
Headquarters
Long Island City, NY
Size
1000 to 5000 Employees
Industry Retail
Revenue
$100 to $500 million (USD) per year
The emphasis is on fresh at online grocer FreshDirect. The Internet grocery shopping service delivers to many New York City neighborhoods in Manhattan, Brooklyn, Riverdale, Queens, and some parts of Staten Island. It has also expanded to serve parts of Connecticut, Long Island, New Jersey, and Westchester County. The company sells more than 3,000 fresh food and grocery items, as well as kosher and organic products to more than 250,000 customers. With a business model similar to computer maker Dell, FreshDirect deals directly with producers and makes food to order, which... More
Work at FreshDirect? Share Your Experiences