Headquarters
Long Island City, NY
Size 1000 to 5000 Employees
Industry Retail
Revenue $100 to $500 million (USD) per year
---
The emphasis is on fresh at online grocer FreshDirect. The Internet grocery shopping service delivers to many New York City neighborhoods in Manhattan, Brooklyn, Riverdale, Queens, and some parts of Staten Island. It has also expanded to serve parts of Connecticut, Long Island, New Jersey, and Westchester County. The company sells more than 3,000 fresh food and grocery items, as well as kosher and organic products to more than 250,000 customers. With a business model similar to computer maker Dell, FreshDirect deals directly with producers and makes food to order, which... More
FreshDirect – Why Work For Us?
Our Story

|

Our People

|

Community

|

Leadership

​​FreshDirect delivers the highest quality food from farm to table; that way, customers can continue to live their active lives, saving time for what really matters. We know that finding a variety of groceries can be a big challenge — it's inconvenient to shop at different stores for different items (deli meat from the butcher shop, fresh bread from the bakery, bulk-size packages from big box retailers, and local vegetables from weekend farmers' markets). Solving for this challenge was the idea behind FreshDirect.
We use our direct relationships with farmers and artisans to drive superior quality in sourcing, then use technology to make it easier to shop and deliver those fresh products to customers' doors. It's faster, it's fresher: It's grocery shopping perfected.​
Our Mission​
FreshDirect prides itself on sourcing the highest quality food and freshest ingredients available. We believe nutritious, delicious meals and convenient service allow customers more time to live healthy lives.​​​​​
Our Goals​
We strive to offer the highest quality food options that provide a point of differentiation. It's not enough for us to bring you tasty, delicious and fresh choices, we also want to continually deliver new and unique products.​​​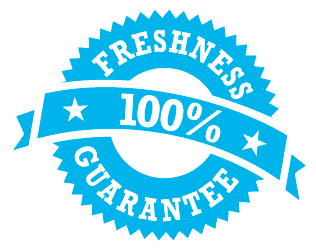 ​​Our Guarantee​
FreshDirect delivers a 100% satisfaction guarantee with every order, every time. We take pride in the high quality of our fresh food and packaged goods. If you are dissatisfied with any aspect of your order, please let us know — we want to make it right.​​​
This is the employer's chance to tell you why you should work for them. The information provided is from their perspective.
Working at FreshDirect
Posted by employees
Employees say it's "OK"
37

ratings
79% of the CEO 17 ratings
Current Fresh Direct Associate in New York, NY
Pros: Management has really done a great job and career development for employees offering training and a clear path to growth in the company. Lots of employee engagement such as discounted food, monthly bbq's, and free stuff. – Full Review
= Salary Range
= Anonymous Salary Range
= Avg.
If we only have one or two salaries posted for for a given job title, showing that salary information may risk employee anonymity. So in that case we generate an anonymous salary range by adding and subtracting a small percentage from the posted salary. The small percentage difference offers additional anonymity while still minimizing the difference between the range and the employee's actual salary.
No Offer – Reviewed May 27, 2014
Interview Details – Telephonic interview for 60 minutes. People were good and friendly, they have asked about my experience and my back ground and questioned how well I can work under stress. Challenges faced In the previous project. – Full Interview
Interview Question:
How well do u think u fit for the job..? – Answer Question
FreshDirect Awards & Accolades
Let us know if we're missing any workplace or industry recognition – Add an award
Worked for FreshDirect? Contribute to the Community!