Guardian Life – Why Work For Us?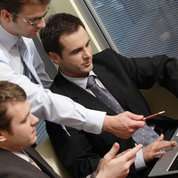 ​​As one of the largest mutual insurance companies—operating for more than 150 years in the U.S.—Guardian possesses many attributes which makes us a particularly viable employer for you to consider during your career search.

Guardian is a thriving enterprise which enjoys ongoing growth, as is evident by our exemplary ratings from four major credit rating organizations— A.M. Best, Standard & Poor's, Moody's, and Fitch.* Even during a recession, Guardian was the only major life insurance company upgraded by two ratings agencies in 2008.

As a mutual company, Guardian operates solely for the benefit of its participating life policyholders, who share in the company's performance through the payment of annual dividends.1 Unlike stock-based companies, there are no outside stockholders to share in the profits, so Guardian is not subject to the short-term demands of Wall Street.


Financial Highlights as of 12/31/10 (statutory basis):
| | |
| --- | --- |
| Admitted Assets: | $33.1 billion |
| Liabilities: | $28.7 billion (with $25.1 billion of reserves) |
| Surplus: | $4.4 billion |
​​​​​Our Values
​​​​Who says values are old fashioned?​​
Strong principles form the foundation of our approach to doing business. So while we're constantly innovating —putting new technology to work and creating timely financial products—our values have remained constant for more than a century and a half.

​​We do the right thing​​
There's no right way to a do a wrong thing. That's been our philosophy since day one. It's a simple, yet profound principle, and it makes all the difference in how we do business.

​​People count​​
People are at the heart of everything we do. Individuals, families and business owners put their trust in us to protect the people who matter to them. And we make it a point never to forget that.

​​We hold ourselves to very high standards​​
The people who put their trust in us expect a lot from us. We try to exceed every expectation by performing to the highest standards to make sure we live up to that trust.​​​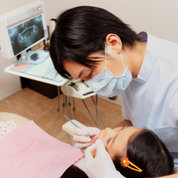 ​​Guardian's Employee Benefits offer our employees, eligible family members, and domestic partners Medical, Dental, and Vision Care, as well as Income Protection, Retirement Planning, and other financial benefits.

Guardian offers our employees two types of medical plans that include a network of health care providers. The plans also provide a benefit if an out-of-network provider is used. Our dental plan emphasizes routine preventive care and savings through a network of providers.

Guardian's Income Protection includes a disability plan for our employees that provides regular income for short-term and long-term periods due to illness. In addition, our employees receive life insurance coverage, as well as the option to purchase additional life insurance coverage for themselves and for their spouse/children.

To help employees save for their retirement Guardian provides a 401(k) plan with matching contributions and a discretionary profit sharing contribution. Guardian also proudly provides a defined benefit pension plan to complement our 401(k).


Other financial benefits available to our employees include flexible spending accounts, an adoption assistance program, long-term care coverage, an employee mortgage program, discounted commuter programs, a payroll-deducted RS Mutual Fund purchase program, and matching donations to educational institutions.​​​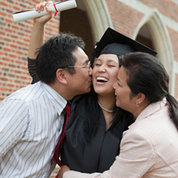 ​​Guardian is committed to developing employees and providing opportunities and programs to help them be successful in their careers. Professional development at Guardian encompasses a culture of continuous learning including leadership development and training and education.

​​New Hire Orientation​​
As a new hire at Guardian, you can expect to participate in learning about our organization – it's rich history, culture and structure. In addition, you will learn about Guardian's various businesses, including our flag ship product, whole life insurance. Finally, we spend significant time reviewing all the benefits that are available to you as a new hire including your personal, financial and professional benefits.

​​Professional and Leadership Development​​
As an employee, there are a variety of professional and leadership development programs and courses that are available to you individually or to your team as a whole. You will work with your manager to identify where your development needs are, which will guide the coursework that you participate in.

​​E-Learning​​
Guardian strives to promote professional competency through the coordination and facilitation of quality training and development programs, including our e-learning offerings. E-learning at Guardian is used to deliver targeted, self-paced virtual training to employees to maintain, improve and broaden their knowledge and skill sets. As an employee, you can access a wide variety of e-learning courses on numerous individual and management topics by logging onto the Learning Management System (LMS) and selecting the interested course(s).

​​Performance Management​​
Guardian's performance management philosophy and process drives business and individual performance by providing our associates with an understanding of business objectives and performance expectations. It provides the necessary tools needed to engage in ongoing dialogue with management to insure associates are making progress against those objectives, and finally assessing what has been accomplished throughout the year.

​​Professional Affiliations​​
As part of Guardian's continuous learning culture, we have professional affiliations with many learning and research organizations including the American Management Association (AMA), the Institute for Management Studies (IMS), the Corporate Leadership Council (CLC) and The Conference Board. As a result, employees can attend webinars, conferences and seminars for either a reduced cost or at no charge.

​​Tuition Reimbursement​​
Guardian encourages employees to develop the knowledge and skills needed to succeed in their careers. Educational assistance programs help offset the costs of acquiring education, while new skill sets help the employee adapt productively to the changing demands of work life.

We do this by offering assistance in earning a degree and completing job-related and industry-related education.​​​
---
Deanna M. Mulligan
54 Ratings
Comp & Benefits

Work/Life Balance

Senior Management

Culture & Values

Career Opportunities

I have been working at Guardian Life

Pros

Good work/life balance, growth-oriented, safe from Wall St. Senior management understands the need for growth. Good salary and benefits in these times. For those of you who complain, we actually have it pretty good. Survey your friends/family. You'd be surprised.

Cons

People who have been here a long time tend to be stuck in a time warp, a bit dense, afraid to try new and better things. Email chains can get a little nutty and people freak out over nonsense. Many do not understand the revenue stream, how their salaries are paid and how to put our best foot forward in the name of growth. IT needs expansion and support, not oursourcing services we can build ourselves.

Advice to Management

Advice

Continue to grow by embracing change, new solutions, stronger IT platform. All employees should share in the bonus pool.

Guardian Life

2014-07-10 17:06 PDT
Guardian Life Interviews
Updated Sep 12, 2014
Application Details

I applied through a recruiter - interviewed at Guardian Life.

Interview Details

Four interviews - two phone interviews and two in person with inconclusive results.
Seemed like a great company and culture - don't believe they knew what they were looking for.

Guardian Life

2014-09-12 10:56 PDT
Guardian Life Awards & Accolades
Let us know if we're missing any workplace or industry recognition – Add an award
Website
www.guardianlife.com
Headquarters
New York, NY
Size 5000+ Employees
Industry Insurance
Revenue $5 to $10 billion (USD) per year
The Guardian Life Insurance Company of America, currently ranked #238 on the Fortune 500, is the country's fourth largest mutual insurer, with $5.8 billion in capital and $8 billion in total revenue in 2012. Guardian consistently scores high marks for financial strength from all four major credit rating agencies and enjoys a strong competitive position in each of its four major businesses: Individual Life, Group Insurance, Individual Disability and Retirement Solutions.

As a mutual company, Guardian is owned by its policyholders and the company's 5,100 employees and... More
Worked for Guardian Life? Contribute to the Community!