Hitachi Data Systems
This employer has taken extra steps to respond to reviews and provide job seekers with accurate company information, photos, and reviews. Interested for your company?
Learn More
.
Headquarters
Santa Clara, CA
Size 1000 to 5000 Employees
Type
Subsidiary or Business Segment
Industry Information Technology
Revenue $100 to $500 million (USD) per year
---
Hitachi Data Systems provides information technologies, services and solutions that help companies improve IT costs and agility, and innovate with information to make a difference in the world. Our customers gain compelling return on investment (ROI), unmatched return on assets (ROA), and demonstrable business impact.

We have approximately 6,000 employees worldwide.
We... More
Mission: Society's need for advanced technologies is constantly evolving; in turn, so is Hitachi. With its determination to improve the quality of life for the global community...More
Hitachi Data Systems – Why Work For Us?
About Us

|

Benefits

|

Responsibility

|

Fortune's "100 Best Places to Work For"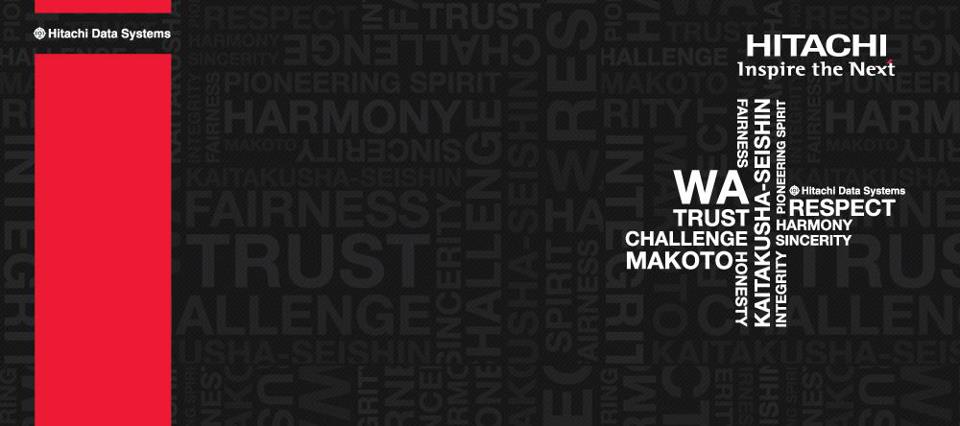 Hitachi Spirit
Hitachi Spirit is what distinguishes us as the employer and partner of choice. It's more than our foundation, more than a poster on the wall. It's how we operate every day, how we get things done. It's who we are.
Wa: Harmony – Trust – Respect
Makoto: Sincerity – Fairness – Honesty – Integrity
Kaitakusha-Seishin: Pioneering Spirit – Challenge
Hitachi Data Systems was formed in 1989 as a joint venture between Hitachi, Ltd., and Electronic Data Systems Corporation, and became a wholly owned subsidiary of Hitachi, Ltd., in 1999.
We have grown to now provide information technologies, services and solutions that help companies improve IT costs and agility, and innovate with information to make a difference in the world. With approximately 5,900 employees worldwide, Hitachi Data Systems does business in more than 100 countries and regions. Our products, services and solutions are trusted by the world's leading enterprises, including more than 70% of the Fortune 100 and more than 80% of the Fortune Global 100.
Hitachi, Ltd., headquartered in Tokyo, Japan, is the parent of Hitachi Data Systems. It was founded in 1910 as a repair shop for mining equipment. Now, Hitachi is one of the world's largest integrated electronics companies and it has made strategic decision to focus on social innovation for the good of its customers and its many communities around the world.
10th largest software company with total FY11 revenues of US $118 billion
Number 38 on the Fortune Global 500
More than 320,000 employees and more than 900 subsidiaries
Hitachi manufactures and markets more than 22,000 products, including computers, semiconductors, consumer products, and power and industrial equipment. To ensure the technological leadership of its products, the company invests more than $5 billion annually in global research and development.
This is the employer's chance to tell you why you should work for them. The information provided is from their perspective.
Working at Hitachi Data Systems
Posted by employees
Employees are "Very Satisfied"
265

ratings
94% of the CEO 190 ratings
Pros: Hitachi has a mature workforce that is very experienced at getting results. Anyone who is capable of contributing can be effective. HDS business results have grown faster than average and layoffs are rare and generally small. The bonus program… – Full Review
Salaries in USD

Avg. Salary

12 Hitachi Data Systems Salaries

$101,568

8 Hitachi Data Systems Salaries

$20.75/hr

Senior Software Development Engineer

8 Hitachi Data Systems Salaries

$116,009
= Salary Range
= Anonymous Salary Range
= Avg.
If we only have one or two salaries posted for for a given job title, showing that salary information may risk employee anonymity. So in that case we generate an anonymous salary range by adding and subtracting a small percentage from the posted salary. The small percentage difference offers additional anonymity while still minimizing the difference between the range and the employee's actual salary.
Accepted Offer – Interviewed in Itasca, IL Mar 2014 – Reviewed last week New
Interview Details – I was originally contacted by an internal recruiter from Hitachi Data Systems. We had a couple of initial conversations before I was contacted directly by the hiring VP. The role as originally defined was too limited, in my opinion and experience to accomplish the goals for which it was designed. I… – Full Interview
Interview Question:
The question that stood out during the interview and the answer to that is the reason I am here today. That question was: "If you were given a blank sheet of paper and the ability to define the job… – View Answer
More Hitachi Data Systems Interview Questions & Reviews (54)
Hitachi Data Systems Awards & Accolades
World's Most Ethical Companies
,
Ethisphere Institute
,
2014
100 Best Companies to Work For
,
Fortune Magazine
,
2014
Training Top 125
,
Training
,
2009
Ethics Inside Certification
,
Ethisphere Institute
,
2011
Bay Area Top Workplaces
,
Bay Area Newsgroup
,
2011
Show More
Worked for Hitachi Data Systems? Contribute to the Community!