Hubspot – Why Work For Us?
HubSpot all-in-one marketing software helps more than 8,000 companies in 56 countries attract leads and convert them into customers. A pioneer in inbound marketing, HubSpot aims to help its customers make marketing that people actually love.
Culture and Philosophy
Walk around our office and you'll see lots of intriguing things: a fridge stocked with beer and snacks, foosball tables ready to roll, and coworkers talking passionately about how to transform marketing. Every HubSpotter believes that marketing is drastically changing for the better and is working to help businesses navigate that change. We believe that marketing shouldn't harass people and that software can be both easy to use and powerful. We show up for the work and we stay for the ping pong tournament at night.
Why HubSpot?
Walk around our office and you'll see lots of unique things: a fridge fully stocked with free beer and snacks, ping pong and foosball tables, co-workers choreographing a flash mob. The atmosphere here is seriously productive without being too serious. Flexible hours, unlimited vacation time, and tuition reimbursement that kicks in on day one create an environment that balances freedom with accountability to an unprecedented degree. We can promise you this: Your brain will be used, your hard work will be rewarded, and your projects WILL have impact.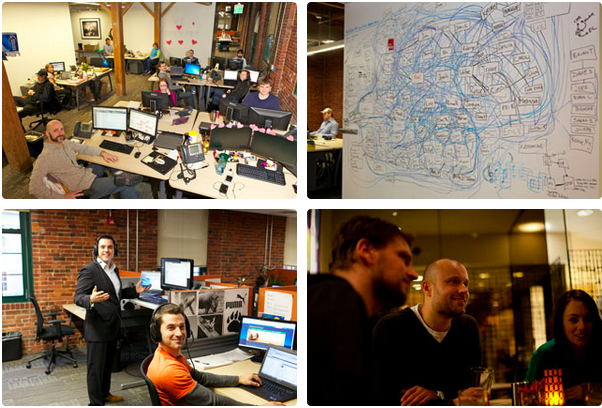 Why Product at HubSpot?
We've built a small, tightly knit, and ridiculously productive Product team at HubSpot. We ship code, iterate fast, and plan for a future that scales. Our developers and designers are creative, determined, and deeply skilled, eager to learn, produce, and move fast with a team that shares their passion. Ping pong tables, nerf guns, and regular hacknights aren't gimmicks around here; they're evidence of the balance between freedom and accountability that make the Product team go.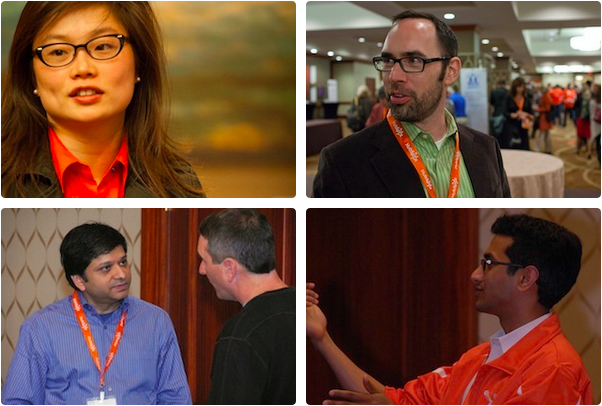 Why Sales at HubSpot?
There's something special about the Sales team at HubSpot. It's got something to do with how much we believe in what we sell. It's got a fair bit to do with how we balance serious work with serious play. We've built a culture at HubSpot that combines the best of competitiveness and camaraderie, coaching and collaboration, and our results speak for themselves. If you're ready to join a team that loves what they sell, loves to sell, and loves to sell with each other, drop us a line.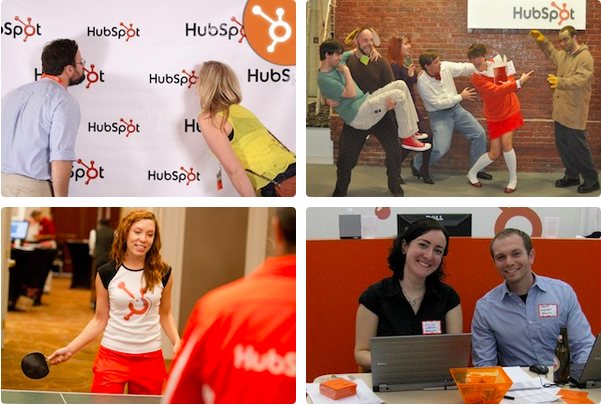 Why Marketing at HubSpot?
The marketing revolution is happening right before our eyes. And the marketing team at HubSpot isn't just talking about it, we're blazing that trail every day. We're insatiable content creators with a burning hot love for data. A spirit of entrepreneurial zeal pervades the place, as we are an agile team that has to move fast and produce results if we're going to keep on making the world safe for inbound marketing. If you want to be in the vanguard of the revolution, drop us a line.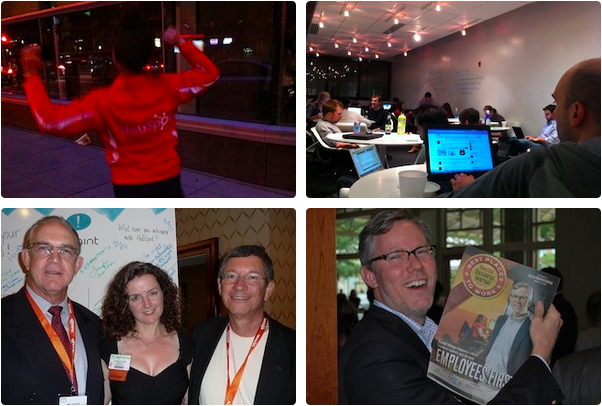 Why Services at HubSpot?
You love being on the front lines; teaching people how to succeed with the latest tools and techniques, building their confidence and skills, and supporting them at every single stage of the customer lifecycle. Services team members at HubSpot combine an astonishing level of technical prowess with a true empathy for the customer, resulting in helpful guidance, timely assistance, and an extraordinary level of care that you just don't find anywhere else.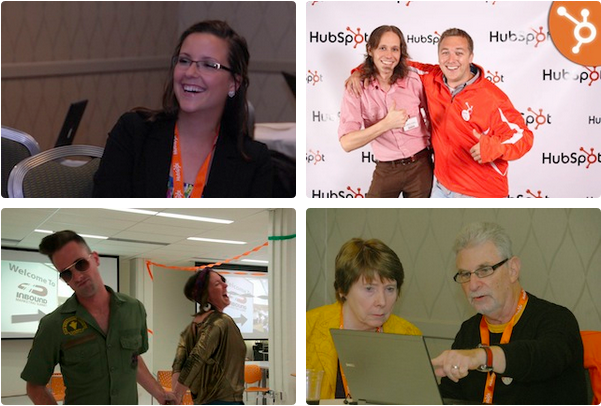 Why Team Development at HubSpot?
You can't build a transformative company without transformative people. Our People Operations folks take a unique approach to finding, attracting, hiring, and keeping happy our world-class team of orange-blooded HubSpotters. While we're at it, we're designing a whole new approach to recruiting, training, and the care and feeding of a happy, healthy team of HubSpotters. Because around here, "unorthodox" and "innovative" aren't fighting words, they're compliments.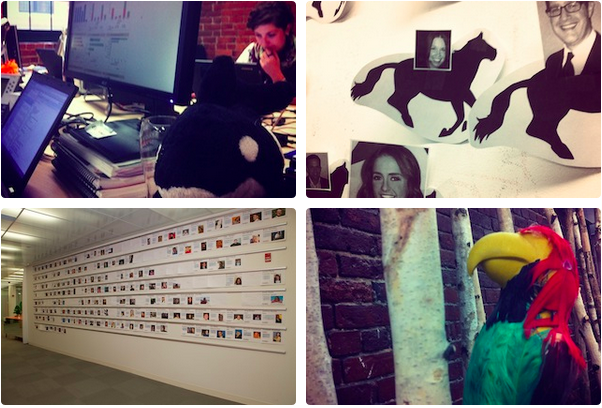 HubSpot in Dublin
Join the HubSpot team in our first international office. Join us in Dublin and help us expand our growing presence in Ireland, the UK, and all across Europe.
Why HubSpot in Dublin?
HubSpot is one of the fastest growing software companies in the world. Help us grow even more in one of the most dynamic cities in the world.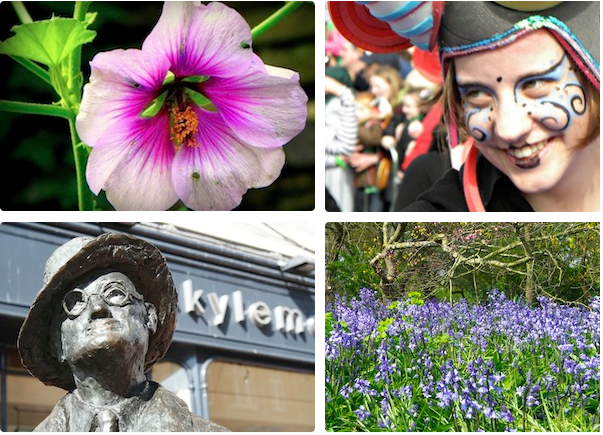 ---
Brian Halligan
94 Ratings
Comp & Benefits

Work/Life Balance

Senior Management

Culture & Values

Career Opportunities

I have been working at Hubspot full-time (less than an year)

Pros

HubSpot has an unrivaled vibrant and dynamic culture that is at the core of everything they do. Working with incredibly smart, driven, and passionate people who genuinely enjoy being at work, doing what they do is a dream come true.

The HubSpot way is to be constantly improving. From executives to directors to managers, everyone is very open to constructive criticism and feedback. They understand that there is always room to get better and they are willing to do what it takes to get there, and make sure everyone else is along for the ride too.

The benefits are great. The unlimited vacation is real and the added perks are a nice bonus, but the real benefit to working at HubSpot is the caliber of the peers that you have working alongside you. They are scrupulous in their hiring process and make no exceptions for people that won't fit into the culture of the company and the team they are joining and it makes all the difference in the world.

Cons

Expectations are high. Getting started can feel like a bit of a sink or swim situation. And, staying in the office late is the norm. BUT, the interview process is pretty transparent so it really shouldn't come as a surprise.

Hubspot

2014-09-30 06:23 PDT
Hubspot Interviews
Updated Oct 22, 2014
Application Details

I applied online. The process took 2 weeks – interviewed at Hubspot.

Interview Details

Had a very positive experience interviewing with HubSpot. Got an email to setup a phone interview 2-3 days after applying. Took about 5-6 days to schedule a date with the initial recruiter, and had to follow-up twice. That seemed a little flaky, but I think it was just a busy time. Once it was scheduled, everything was good.

The call consisted of chatting briefly with this initial recruiter - basic screening questions (how did you find the job, etc.), then she asked if I would be okay with being transferred to one of their senior technical recruiters. He was pleasant (as was the initial recruiter) and asked me more about my technical background. Afterwards, he passed the call back to the initial recruiter who explained they would likely want to have me come interview in-person.

The in-person interview was extremely professional, yet comfortable. The office staff - receptionist through passers-by - were all extraordinarily nice and friendly. Beautiful office.

Had multiple interviews over the span of a few hours (each 1-on-1) - everyone from a different department and background. All very informative and nice. Felt very comfortable the entire time.

No out-of-line or unexpected questions.

Interview Questions

No unexpected questions; nothing very difficult. It was very professional and a great two-way conversation for each interview. Answer Question

Hubspot

2014-10-09 14:58 PDT
Hubspot Awards & Accolades
Globe 100 Top Places to Work in Boston
,
Boston Globe
,
2013
Inc. 500/5000 Fastest Growing Companies
,
Inc. 500
,
2011
Best Place to Work - Mid-Size Companies, Boston Business Journal
,
Boston Business Journal
,
2013
Best Places For Young People To Work
,
Experience™ a ConnectEDU company
,
2013
Glassdoor's Employees' Choice Award - Top 50 Medium Sized Companies
,
Glassdoor
,
2014
Show More
Headquarters
Cambridge, MA
Size
500 to 999 Employees
Type Company - Public (HUBS)
Industry Information Technology
Revenue
$50 to $100 million (USD) per year
HubSpot is the world's leading inbound marketing and sales platform. Since 2006, HubSpot has been on a mission to make the world more inbound. Today, over 11,500 customers in more than 70 countries use HubSpot's software, services, and support to transform the way they attract, engage, and delight customers. HubSpot's inbound marketing software, ranked #1 in customer... More
Mission: HubSpot, Inc. is on a mission to make the world more inbound by transforming how companies market and sell to help them grow.
Work at Hubspot? Share Your Experiences