Immersion Corporation – Why Work For Us?

Founded in 1993, Immersion (NASDAQ, IMMR) is the leading developer of haptic, or tactile feedback, technology. Our technology has been deployed in over 1 billion consumer devices, including today's top smartphones and tablets, console and PC game controllers and automotive interfaces. We provide software solutions and IP licenses to the world's leading consumer brands like Samsung, LG, GM, Acura, Sega and Rockstar Games. Immersion haptics provides three key values to user interfaces: 1.) brings confidence through touch confirmation 2.) enhances realism, and 3.) enables rich communications.
Through our 5 offices around the world, we work closely with OEM customers, technology partners and application developers to ensure consumers enjoy a high quality experience with haptics. We've developed a reputation as the "go to" team for OEMs looking to implement touch feedback, and have expertise in mechanical, electrical and software engineering, as well as a dedicated team focused on user experience research and design.
Learn about us on our company online, or more about our mobile developer program on Facebook and Twitter.
Immersion is a growing company with a broad reach so every employee makes a difference. Here's how:
Small working teams give employees an opportunity to work in areas of interest, learn new skills, approach issues from a broad perspective and ultimately influence decisions and direction.
Employees have the opportunity to work on challenging new technologies and use cases across diverse markets, like mobile, gaming and automotive, which help cross-pollinate solutions and ideas.
Our technology is broadly deployed, but we're just beginning to roll out new technology in areas like mobile content and entertainment, automotive human machine interfaces (HMI) and next gen tech like wearables and virtual reality. Working at Immersion gives employees the opportunity to invent next generation device interfaces.
With all this hard work, we make sure we reward employees in the ways that count:
Strong performance is rewarded through a competitive bonus structure, stock awards, ESPP and patent awards
Peer-recognition program that rewards individual and team efforts
Support for work-life balance through flexible work time and programs to emphasize health and wellness
We're a values-driven culture, so much so, that our corporate goals align directly with our values. We believe transparency is the best way to be an efficient organization and excel in innovation and customer-responsiveness.
This comes through in how we manage our teams:
Corporate initiatives & goals are communicated to the entire organization. Everyone at Immersion always knows what the company is working toward.
Employee objectives are aligned directly with stated corporate initiatives.
Executives meet with employees quarterly to highlight the company's progress against our corporate goals.
We keep things non-political. Internal processes are designed to provide rapid response to customers. Issues can be quickly escalated and resolved because employees are empowered to make decisions.
As a worldwide organization, it's important that we respect and value diversity and integrity. Through regular team building activities, department presentations and cross-functional working teams, we foster a collaborative, respectful and stimulating workplace. The smack talk at our Amazing People Race event is considered an exercise in both innovation and teambuilding.
Haptics is Quite Literally The Science of Touch.
The origin of the word haptics is the Greek haptikos, meaning able to grasp or perceive. Haptic sensations are created in consumer devices by actuators, or motors, which create a vibration. Those vibrations are managed and controlled by embedded software, and integrated into device user interfaces and applications via the embedded control software APIs.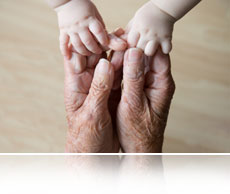 You've probably experienced haptics in many of the consumer devices that you use every day. The rumble effect in your console game controller and the reassuring touch vibration you receive on your smartphone dial pad are both examples of haptic effects. In the world of mobile devices, computers, consumer electronics, and digital devices and controls, meaningful haptic information is frequently limited or missing. For example, when dialing a number or entering text on a conventional touchscreen without haptics, users have no sense of whether they've successfully completed a task.
With Immersion's haptic technology, users feel the vibrating force or resistance as they push a virtual button, scroll through a list or encounter the end of a menu. In a video or mobile game with haptics, users can feel the gun recoil, the engine rev, or the crack of the bat meeting the ball. When simulating the placement of cardiac pacing leads, a user can feel the forces that would be encountered when navigating the leads through a beating heart, providing a more realistic experience of performing this procedure.
Haptics can enhance the user experience through:
Improved Usability: By restoring the sense of touch to otherwise flat, cold surfaces, haptics creates fulfilling multi-modal experiences that improve usability by engaging touch, sight and sound. From the confidence a user receives through touch confirmation when selecting a virtual button to the contextual awareness they receive through haptics in a first person shooter game, haptics improves usability by more fully engaging the user's senses.
Enhanced Realism: Haptics injects a sense of realism into user experiences by exciting the senses and allowing the user to feel the action and nuance of the application. This is particularly relevant in applications like games or simulation that rely on only visual and audio inputs. The inclusion of tactile feedback provides additional context that translates into a sense of realism for the user.
Restoration of Mechanical Feel: Today's touchscreen-driven devices lack the physical feedback that humans frequently need to fully understand the context of their interactions. By providing users with intuitive and unmistakable tactile confirmation, haptics can create a more confident user experience and can also improve safety by overcoming distractions. This is especially important when audio or visual confirmation is insufficient, such as industrial applications, or applications that involve distractions, such as automotive navigation.
Immersion Corporation Photos
Immersion Corporation Reviews
Immersion Corporation
20
Work/Life Balance

Culture & Values

Career Opportunities

Comp & Benefits

Senior Management

I have been working at Immersion Corporation full-time (More than 5 years)

Pros

Working at Immersion has been sort of a dream-come-true. First of all I work on haptic technology, which is to bring the sense of touch to our digital world, which is really cool. Haptics is a hot topic right now, which makes working at Immersion very interesting. Our customers are big name OEMs (e.g. Samsung), which makes the work challenging and exciting. To top it off, Immersion feels like a startup company in a good way, meaning the Engineering department is relatively small (40 people or so) spread across two geographies (San Jose & Montreal). The engineers are split in smaller sub-teams of 3-4 developers + 1 QA and a technical lead. Each team is fairly independent and follows the Agile process quite closely. Finally the compensation is I would say quite competitive in the industry, with great benefits, a bonus program that pays every 6-months, stock-based compensation ended out annually, and an employee stock purchase program that allows you to buy IMMR stock with a rebate. One of the best confirmation that Immersion is a great company to work at is by looking at the number of employees that have been there for 5+ years. I would say it's almost half of the employees, with some having been there for up to 15 years. In the IT industry, that's almost unheard of!

Cons

Sometimes it feels that we could double the size of the engineering department and yet there would still be things we wouldn't be able to do based on resources. This means that our PMs have to make very hard decisions about what we should be focusing on, and what work we postpone for later.

Immersion Corporation

2015-06-09 12:16 PDT

---
Immersion Corporation Interviews
Application

I applied online. The process took 1+ week. I interviewed at Immersion Corporation (San Jose, CA) in October 2014.

Interview

Met with various managers in various departments which allowed me to get a great grasp on the nature of the company, it's values, and it's people. Took a tour of the office and was able to see how the company worked, in addition to it's atmosphere and demeanor. Further interviews involved additional meetings with other employees to verify a good fit.

Interview Questions

Immersion Corporation

2015-07-22 12:11 PDT
Immersion Corporation Awards & Accolades
Let us know if we're missing any workplace or industry recognition – Add an award
Website
www.immersion.com
Headquarters
San Jose, CA
Type
Company - Public (IMMR)
Industry Information Technology
Revenue
$25 to $50 million (USD) per year
Founded in 1993, Immersion (NASDAQ: IMMR) is the leading innovator in haptic technology; the company's touch feedback solutions deliver a more compelling sense of the digital world. Using Immersion's high-fidelity haptic systems, partners can transform user experiences with unique and customizable touch feedback effects; excite the senses in games, videos and music ... More
Mission: With touch, we make people's digital lives more personal, vivid and meaningful.
Work at Immersion Corporation? Share Your Experiences