real work. real impact.
Intuit – Why Work For Us?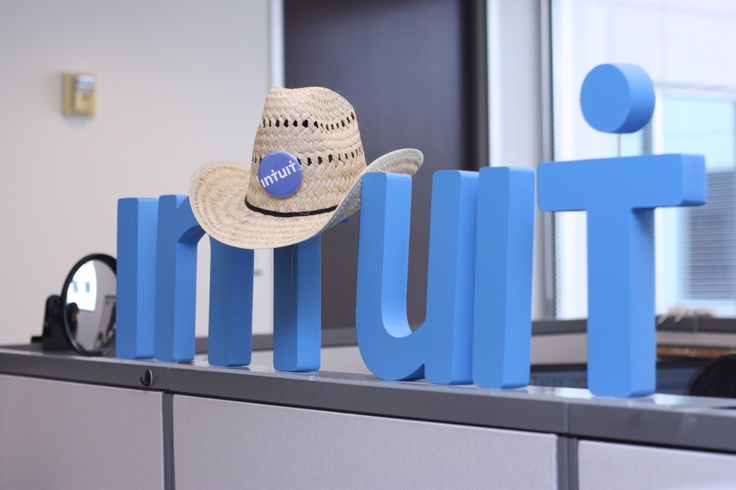 If you're ready to create, innovate and be part of something big, then you've come to the right place. Our passion for innovation allows us to take risks and try new, ingenious ways to help our customers achieve their dreams. By joining our team, you will have countless opportunities to think big and achieve your own career aspirations. We offer many exciting opportunities in a variety of career paths:
Product management and development
Marketing, sales and public relations
Business intelligence, analytics and operations
Finance, legal, IT and human resources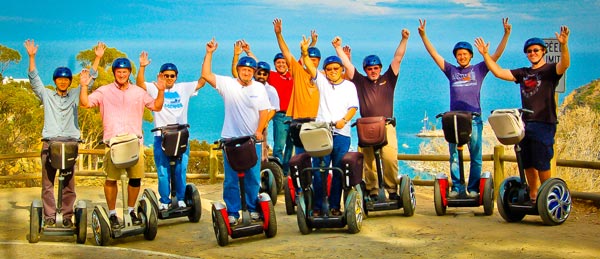 You're bursting with new, innovative ideas. Your unique experience and background bring a fresh perspective to everything you touch. You have your own career aspirations and dreams for your future. At Intuit, we innovate, connect and grow every day. It's a place where you can truly be yourself and be valued because of it. Explore Intuit and learn more.

You want a career where you can continually try new things. You want to flex your innovative muscles every day and see your vision become reality. At Intuit, creating simple, innovative solutions to important customer problems is what we do best. Join us and let your ingenious ideas be heard. How far can you think?

You have a passion for people. You want to connect, learn, teach and give back. We celebrate who we are and learn from each other through our employee networks. We share the best ourselves with the world with our "We Care and Give Back" and "Intuit Green" programs. There are opportunities to get involved everywhere you turn. How will you connect?

Your dreams are our passion. You want exciting work that will challenge you, opportunities to lead, learn and teach. Here, you are empowered to take your career anywhere you want it to go. We give you the tools to take charge of your future, to stretch beyond what you thought was possible. Where will you grow next?
Be yourself. Be Intuit.


Your family's health, wellness and security are a top priority. We offer excellent healthcare benefits plans, insurance and more.
Medical
There are several plans available so you can choose the option that's right for you. Choose from three Cigna medical plans, a PPO, a consumer directed health plan and a managed network plan. There's also an EPO/HMO plan option with United Health Care, depending on your location.
Vision
Our generous vision plan annually provides for exams, frames, lenses or contacts. You can choose vision coverage under the Vision Service Plan (VSP) or use the provider of your choice. VSP has the most extensive network of optometrists and vision care specialists in the country.
Dental
Our dental plans offer traditional coverage with a higher benefit network option.
Disability
To help protect your income during times when you can't work, we provide short-term disability insurance (at 70% of your base salary) and long-term disability insurance (at 66.67% of your base salary).
Life insurance and ADD&D
Our competitive coverage provides a base amount of life insurance equal to two times your base salary or $50,000, whichever is greater. You can also "buy up" for additional levels of coverage up to $2,000,000. You may also purchase life insurance for your spouse, child or domestic partner at group rates.
Employee Assistance Program
Our Employee Assistance Program (EAP) offers confidential counseling and referrals for personal, family, financial, health or work-related problems and legal advice to you and your enrolled family members.
Life Event Program
Our life event program through Magellan provides a free resource and referral service to assist in life's everyday issues and even the bigger issues that come up. This includes things like parenting, child care, elder care, adoption assistance, educational assistance and work issues.


At Intuit we recognize the enormous value of diversity in nurturing community loyalty and employee engagement. We believe diversity creates inclusion, inspiration and innovation.
Diversity (di•ver•si•ty; noun) The full range of human and/or organizational differences and similarities, including experience, background, opinion and lifestyle that makes each of us unique.
Inclusion (in•clu•sion; noun) The process of leveraging the power of differences and similarities to achieve a common goal.
"By attracting a diverse workforce, we create an environment where differences are valued and respected. And it is in this environment that inspiration and innovation thrive, creating a challenging workplace, inventing new and better products, and delivering strong business performance." - Brad Smith President and CEO of Intuit
Explore diversity and inclusion at Intuit
Check out this video about Intuit's Diversity and Inclusion story.
Intuit Reviews
Intuit
1781
Recommend to a friend
Approve of CEO
Work/Life Balance

Culture & Values

Career Opportunities

Comp & Benefits

Senior Management

I have been working at Intuit full-time

Pros

I am allowed to work from home.

Cons

All projects are on very aggressive schedules.

Advice to Management

Slow down or expect more downtime due to human errors.

Intuit

2015-07-05 14:40 PDT

---
Application

I applied through college or university. The process took 1 day – interviewed at Intuit.

Interview

1/2 hour technical, 1/2 hour HR. expectations and requirements are very low. they are not really trying to attract top talent because top talent probably won't go....why do i have to write 50 words minimum? this is all i remember, the interview was really short, hired right away, recruiters were really lax about start dates.

Interview Questions

fibonacci runtime, sorting algs 1 Answer

Intuit

2015-06-26 22:53 PDT
Intuit Awards & Accolades
Best Workplaces in Canada - Large and Multinational
,
Great Place to Work Institute
,
2013
Social Media Superstar
,
Fortune Magazine
,
2013
100 Best Companies to Work For
,
Fortune
,
2010
Best Places to Work for LGBT Equality
,
Human Rights Campaign
,
2010
Best Places to Work
,
Fortune Magazine
,
2013
Show More
Headquarters
Mountain View, CA
Type
Company - Public (INTU)
Industry Information Technology
Revenue
$2 to $5 billion (USD) per year
Intuit has driven its expansion strategy from out-of-the-box software to connected services with a five-year SaaS compound annual growth rate of 27 percent. Now in our third decade, our revenue tops $4 billion, and Intuit is recognized as America's most-admired software company with a full suite of customer-driven innovations. Discover more about our award-winning culture and... More
Mission: Simplify the Business of Life
Work at Intuit? Share Your Experiences
Our Consumer Tax Group is hiring Quality & Software Engineers like crazy! (over 43 roles!) Here are the hottest ones we have available now...

Our culture and colleagues are just two reasons why Intuit Canada is a great place to work. We're excited to announce that we've placed in the top 10 on the 2015 Best Workplaces in Canada List for the fourth year in a row! http://glassdoor.com/slink.htm?key=vI6P4