L.E.K. Consulting – Why Work For Us?
​​
​​Our people give only their very best. To make this possible, new employees receive extensive training, support and mentoring from our Partners and are encouraged to bring initiative and outside-the-box thinking to each engagement. They learn to approach each project with an open mind, apply sophisticated analysis, and ​let the data lead them and their teams to the insights and solutions that offer the greatest benefit for our clients.
A career at L.E.K. involves exposure to a wide range of industries, and opportunities to provide strategy, mergers & acquisitions, shareholder value management, operations & organization, and marketing & sales consulting to many of the world's foremost companies and organizations. Working at L.E.K. also means working alongside the brightest and highest achieving people, helping our clients ask the difficult questions and make the important decisions - together.
We recruit only the best and brightest from leading graduate and undergraduate programs, and from successful careers in industry - providing opportunities to work with exceptional peers and leading companies.​​​

​​​​Helping business leaders make informed decisions​​
L.E.K. is a global strategy consulting firm with offices across Europe, the Americas and Asia-Pacific. We counsel our clients on their key strategic issues, leveraging our deep industry expertise and using analytical rigor to help them make informed decisions more quickly and solve their toughest and most critical business problems.
Founded in London in 1983 by three partners, we now employ more than 1,000 professionals worldwide. We advise and support global companies that are leaders in their industries.
Companies come to us because they know we offer the knowledge, insight and guidance they need to move forward with confidence. Our consultants deliver world-class and rigorous analysis, deep knowledge of their industries, and pragmatic solutions to produce practical, high-impact results – quickly.
Whether it's a global pharmaceutical company evaluating its strategy in the face of an impending revenue "cliff" from loss of patent exclusivity on key products; an airline seeking new revenue sources in a challenging de-regulated industry; or a global footwear company repositioning its brands, our clients rely on L.E.K. to help them meet their toughest challenges, and take advantage of their biggest opportunities.
L.E.K. provides a comprehensive range of capabilities around the globe, including Strategy, Shareholder Value Management, Mergers & Acquisitions support, Operations & Organization and Marketing & Sales. We have deep expertise and a proven track record in a broad range of industries:
​​Aerospace & Defense

Aviation & Travel

Biopharmaceuticals & Life Sciences

Building Materials & Industrial Products

Business Services

Consumer Products

Energy & Environment

Financial Services

Healthcare Services

MedTech

Media, Entertainment & Technology

Natural Resources

Private Equity

Public Sector

Retail

Surface Transport & Logistics​​


​​When you join L.E.K., you take the first step toward accelerating your career as a business leader. We invest heavily in the career development of every consulting professional at L.E.K. and give frequent, individual feedback. But results are what count, and the record of success is impressive:
Our training program is developed to prepare our staff for success at L.E.K. and onward
Associates enter and excel in the top business schools and other top graduate programs worldwide
Those who choose to leave L.E.K. are recruited by large corporations, private equity firms and start-ups, and quickly advance to senior positions
The professional experience, training and mentoring we offer to our consulting professionals create a springboard to advancement and partner status, as well as other future endeavors.
Quality of Professional Experience
All of our business strategy development, M&A and value management services involve formulating and delivering advice on the toughest, highest value issues our clients face. Our consulting professionals are exposed to the big picture and senior executive challenges and how to meet them. Our focus is on solving tough issues rather than implementing processes.
Variety of Work
Staff is allocated to a wide range of projects, and our cases average about 4-8 weeks in length. The result is that our professionals are continually exposed to new industries and new challenges. There is no better or faster way to develop strategy consulting and business leadership skills. In addition to typical casework, we offer select opportunities to broaden experience through international assignment and client engagements.
Immediate Responsibility
Our unique structure, two Associates for each Consultant, gives every team member significant responsibility. Consultants have management responsibility from day one with the opportunity to test hypotheses with data and analysis, and to generate understanding and insight faster and further. Associates have immediate responsibility to get the facts and analysis right and, as they gain experience, become increasingly involved in guiding the analytical progress of a case and the efforts of more junior team members.
Partner Interface
You will have frequent interactions with the Partners who spend 70% of their time delivering casework and ensuring the overall quality of advice. This presents an unparalleled opportunity to challenge your thinking and develop commercial judgment.
Training
Training begins on the first day of employment with an orientation designed to provide employees with an initial introduction to the firm and with the tools necessary for on-going success.

On-the-job experience is supplemented by regular training sessions, tailored to the needs of your position. Ongoing courses cover detailed technical topics relating directly to work as well as wider topics of general business interest and education. The objectives of these courses are to:
Provide knowledge and skills required in the practice of strategy consulting
Reinforce consistent and high standards in the execution of our work
Keep the firm in the forefront of methodological and conceptual development
Provide opportunities for professional and personal development
Mentor Program

Each office provides a mentoring program specific to the needs of its staff. Each new employee is assigned a mentor who helps guide the employee through day-to-day project challenges and career decisions.​​​

​​​​​​Our dynamic work environment, with its emphasis on teamwork, flexibility, and creative thinking, reflects the traits we value:
Intelligence: to race up new learning curves; to understand and be motivated by complex problems; to strive for fresh insight
Honesty: to be straight on the facts; to adhere to the highest professional standard at all time; to maintain strict confidentiality and be open about what we know and don't know
Diligence: to deliver the highest quality product, to never stop challenging and questioning, to respond to clients' needs
Employee-Driven: a variety of case initiatives, responsibility and a mix of employee-directed social and community efforts
Collaborative: to share facts and insights; to collaborate, to interact effectively with different personalities and cultures
Ownership: we expect people to be collaborative, but in the end get the credit for and take responsibility for their work and findings
Pe​rsonable: to keep the pressures of uncertainty and complexity in perspective; to keep ego in check; to be respectful of others and enjoy the work place
Our work force is diverse, representing over 30 nationalities. We're a company with rich, wide-ranging and rewarding opportunities for new recruits to learn, gain experience and advance.


We recognize that success requires teamwork. All partners spend over 70 percent of their time working with Consultants and Associates to deliver client projects. We celebrate team successes, encourage our employees to get to know one another, and foster a sense of camaraderie by hosting numerous in-house and off-site events​.​​

​​​​L.E.K. is committed to fostering a diverse and inclusive workplace in which men and women of all ages, races, ethnicities, religions and sexual orientation are respected and valued. Our global workforce is diverse, representing a range of professional and personal backgrounds and over 30 nationalities. We strive to make L.E.K. a company in which all individuals have an opportunity to excel regardless of their background, ethnicity, gender or sexual orientation.
As part of our commitment, we actively engage in diversity recruitment through partnerships with a variety of organizations and events. For example, we are a corporate partner with The Consortium, and attend events with MBA Jumpstart, Reaching Out and sponsor multiple activities through campus clubs and organizations. We continually look to expand our participation and outreach to further enhance our diversity efforts.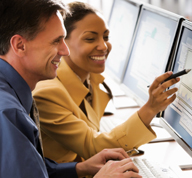 ​​In addition, L.E.K. has established The L.E.K. Women's Network, an internal organization created to develop and retain female employees and enable them to become future leaders at L.E.K. and beyond. Through this network, all female staff have the opportunity to connect to other women in the L.E.K. community through both formal and informal activities, including our Women's Network mentoring program.
In the U.S., L.E.K. has recently become one of a small number of consulting organizations to expand the value of our benefits for same-sex domestic partners by now covering the additional tax paid to the IRS by employees with same-sex domestic partner health insurance coverage. Our organization is providing this benefit to ensure those staff with same-sex domestic partners are provided with the same equal benefits as our married employees who cover their opposite-sex spouses under the firm's health plans.
L.E.K. recognizes that outstanding, talented people come from all walks of life, providing different perspectives and solutions to complex problems. Diversity contributes to a stronger and more dynamic team environment. The diversity among our employees makes L.E.K. a better place to work and allows us to meet the needs of our clients at the highest quality.​​​
L.E.K. Consulting Reviews
L.E.K. Consulting
206
Recommend to a friend
Approve of CEO
Stuart Jackson
63 Ratings
Work/Life Balance

Culture & Values

Career Opportunities

Comp & Benefits

Senior Management

I worked at L.E.K. Consulting full-time (More than a year)

Pros

Some of the smartest and most friendly people out there with great opportunities for advancement, overall a great place to kick-off a career.

Cons

Very long hours that in many cases seem to be self-imposed, although that is typically the norm for the industry.

L.E.K. Consulting

2015-05-18 09:17 PDT

---
L.E.K. Consulting Interviews
Application

The process took 2 weeks – interviewed at L.E.K. Consulting.

Interview

I applied from a non-target school. Did not have any connections within the company. Contacted HR and was finally granted an interview. Was not told there would be a case component but read glassdoor aprox. 2 days before. I crammed case interview studies but needed more time to prepare. Round 1: Two 30-45 min case interviews 1 market sizing, 1 in-depth case (including market sizing) Supposedly the next round was three-45 minute interviews in the office.

Interview Questions

New product (Netflix for Magezines), decide whether to spend 300M marketing this product or not

Answer Question

L.E.K. Consulting

2015-04-12 18:52 PDT
L.E.K. Consulting Awards & Accolades
Consulting 50
,
Vault
,
2014
Best Consulting Firms in Each Practice Area: Strategy Consulting
(

#10

)
,
Vault
,
2014
Best Consulting Firms to Work For: International Opportunities
(

#10

)
,
Vault
,
2014
Best Consulting Firms in Each Practice Area: Health Care Consulting
(

#9

)
,
Vault
,
2014
Best Consulting Firms to Work For: Green Initiatives
(

#6

)
,
Vault
,
2014
Show More
Headquarters
London, United Kingdom
Size
1000 to 5000 Employees
Industry Business Services
L.E.K. Consulting is a global strategy consulting firm comprised of the brightest and highest achieving people whose work has transformational impact on organizations that reach millions of people. At all levels, our staff have outstanding career development opportunities, taking on a wide range of roles with increasing complexity, responsibility, and exposure to clients. L.E.K.'s deep industry insight and global reach help our clients achieve tangible, high-impact results--and our people develop impactful solutions that enable and expedite our clients' success.
Work at L.E.K. Consulting? Share Your Experiences