Langan Engineering and Environmental Services
This employer has taken extra steps to respond to reviews and provide job seekers with accurate company information, photos, and reviews. Interested for your company?
Learn More
.
www.langan.com
Live and Work
Langan Engineering and Environmental Services – Why Work For Us?
​​Live and Work with Passion, Pride and Integrity
At Langan we are passionate about what we do. We are committed to our employees helping them to achieve their personal and professional goals through innovative training and development programs, challenging projects, recognition, rewarding work, and a supportive environment.
You will work as part of a team and have direct access to mentors, project managers, and principals who continuously share their vast knowledge and experience in many fields of expertise.
Langan employees not only strive to develop their own careers, but also to make a positive impact in their local communities by giving back. Our employees participate in community service programs, including ACE Mentor Program, Habitat for Humanity, and Engineers Without Borders.​​
Integrated Solutions. Measurable Value.​​​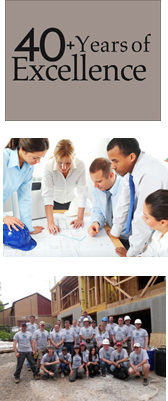 ​​​​​​​​Our Mission​​​​​​​​​
Our Mission is to contribute to the success of our clients by providing an unmatched combination of our people's technical excellence, practical experience and client responsiveness.
​​​​​​Our Vision​​​​​​
Our vision is to be recognized by our clients, employees, and competition as being the best engineering and environmental consulting firm. To be the best, we will hire only people who can demonstrate the potential to grow; constantly seek to transfer our values and technical knowledge internally; relentlessly pursue improvement in the quality of our work, and know our clients and their needs better than any other firm in our field.
​​​​​​Our Values​​​​​​
Excellence: Pursue excellence in everything we do
Knowledge: Embrace learning to benefit ourselves and our clients
Opportunity: Cultivate an environment of opportunity in which career growth, entrepreneurial spirit and teamwork flourish
Commitment: Assist in our clients' success by providing exceptional service and personal relationship
Citizenship: Contribute our time, skills and knowledge to foster positive change in the communities where we live and work
​​​​

Our award-winning firm is highly recognized throughout the industry. ​​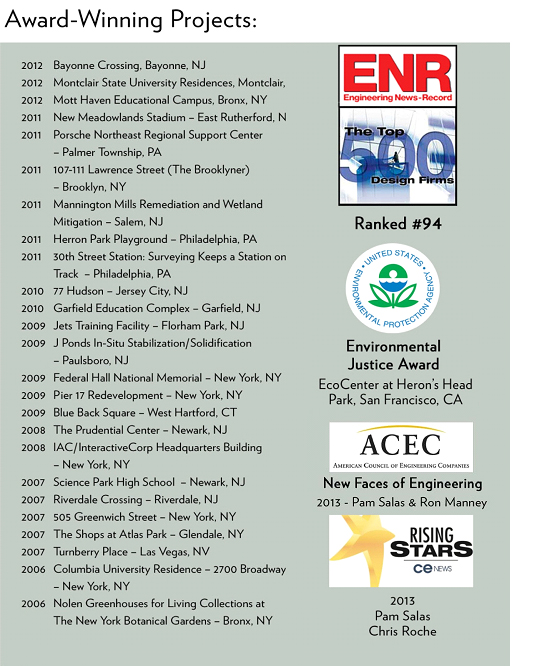 ​​​​​


​​​Langan is proud to offer a comprehensive program of benefits designed to serve the needs of our employees. Through our Group Benefits Plan, you have access to a variety of health and financial benefits offering different levels of coverage.
These benefits include:​​​
​​​​​​​​Medical, Dental, and Vision Plans
Retirement Savings Plan with Company Match
Life and Accident Insurance
Short and Long-term Disability Coverage
Competitive Time Off Program
Employee Assistance Program
Flexible Spending Accounts
Educational Reimbursement
Additional Benefits and Discounts​​​​
​​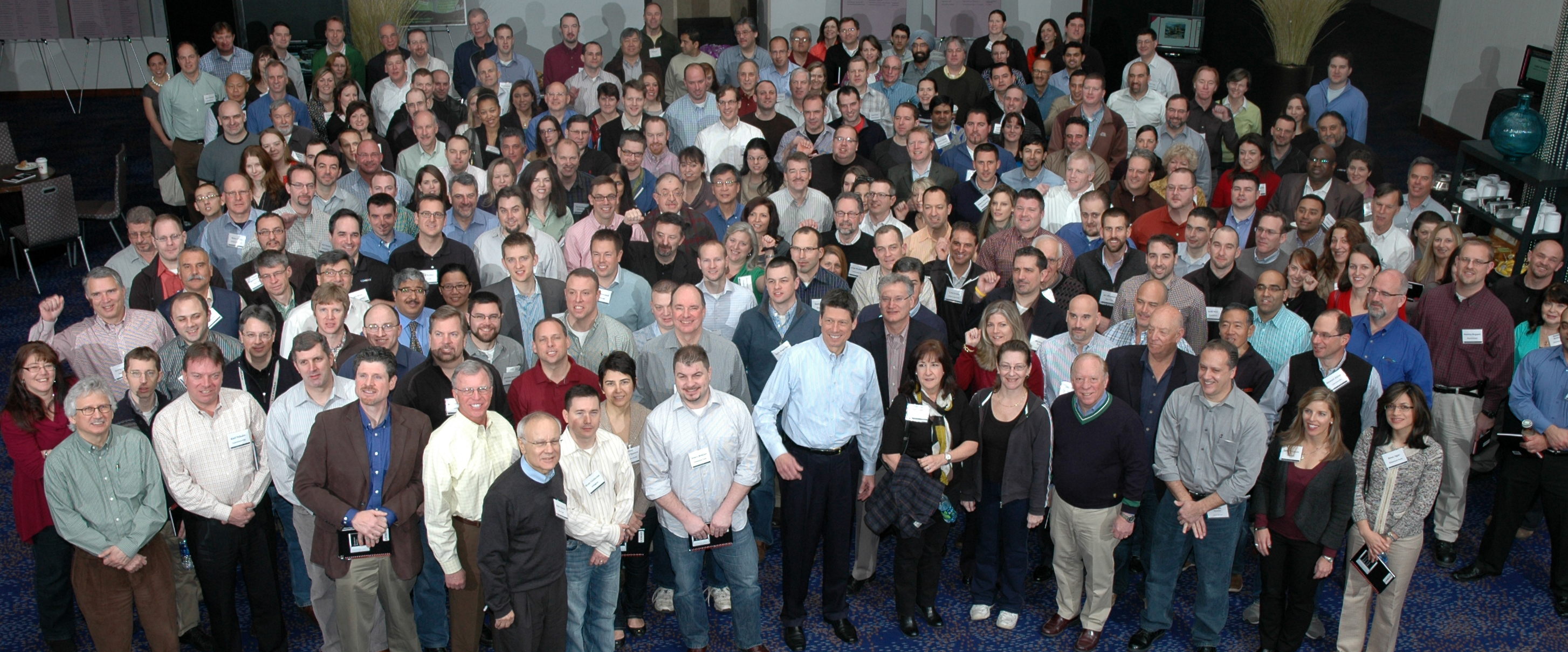 ​​​​​Langan's client-focused, highly entrepreneurial culture cultivates an environment of opportunities in which career growth and teamwork flourish. Whether you are a seasoned professional or recent college graduate, Langan will provide you with unparalleled opportunities and a solid foundation for career growth.
Our reputation for providing innovative solutions that yield measurable value for our clients continually forges new enduring relationships for the firm and distinguishes Langan from the competition.
​​Langan's broad range of services includes the following:
​​Geotechnical Engineering

​Site/Civil Engineering

Environmental Engineering

Earthquake/Seismic

Surveying

3D Laser Scanning

Building Information Modeling (BIM)

Natural Resources Assessments & Permitting

Landscape Architecture Planning

Transportation/Traffic Engineering

GIS/Data Management Services

Asbestos, LBP, Indoor Air Quality/Mold Consulting​​

Langan employs 700 professionals in its Elmwood Park, NJ headquarters and among regional offices in:
​​New York City, NY

White Plains, NY

Trenton, NJ

Philadelphia, PA

Bethlehem, PA

Doylestown, PA

Pittsburgh, PA

New Haven, CT

Arlington, VA

Oakland, CA

San Francisco, CA

Sacramento, CA

San Jose, CA

Irvine, CA

Los Angeles, CA

Miami, FL

Fort Lauderdale, FL

Bismarck, ND​​

Langan International, the firm's wholly owned subsidiary headquartered in New York City, provides all firm services for projects in the Middle East, Eastern Europe, Latin America, and the Caribbean. Langan International regional locations are in Abu Dhabi, Athens, Doha, Dubai, and Istanbul.​​
Langan Engineering and Environmental Services Photos
Langan Engineering and Environmental Services Reviews
Langan Engineering and Environmental Services
57
---
David T. Gockel
38 Ratings
Comp & Benefits

Work/Life Balance

Senior Management

Culture & Values

Career Opportunities

I worked at Langan Engineering and Environmental Services as an intern (less than a year)

Pros

The office culture was relaxed but work oriented which made it easy to go to work every day. The employees enjoyed their jobs.

Cons

Work in the field often had long hours each day, but was made up for in the paycheck.

Langan Engineering and Environmental Services

2015-01-06 20:12 PST
Langan Engineering and Environmental Services Interviews
Updated Oct 9, 2014
Application Details

I applied online – interviewed at Langan Engineering and Environmental Services.

Interview Details

I applied online and shorlty I was called by numerous staffing agencies and not the company. I then was called by the company recruiter and a phone call was scheduled to review my credentials. Within a week I was called for an interview. Then a 2nd interview followed. By the end of the 4th week I was extended an offer. I had some items to negotiate and they presented me with what I wanted.

Interview Questions

What project was I assigned to that did not go as planned? What was my role and contribution? How did I try to fix the problem? Answer Question

Negotiation Details

less than a 2 hour turnaround.

Langan Engineering and Environmental Services

2014-10-09 08:12 PDT
Langan Engineering and Environmental Services Awards & Accolades
Glassdoor's Employees' Choice Award - Top 50 Medium Sized Companies
,
Glassdoor
,
2014
Headquarters
Elmwood Park, NJ
Size
500 to 999 Employees
Industry Business Services
Revenue
$50 to $100 million (USD) per year
Founded as a geotechnical specialty firm in 1970, Langan quickly became involved in many large, complex projects located throughout the eastern part of the United States. As our growth continued, we leveraged our highly technical base to expand into the civil engineering and environmental disciplines. Our client-focused, highly entrepreneurial culture helped evolve additional technical capabilities and enable geographic expansion into the southeast and western regions of the United States. Langan International was formed to support global clients and partner with the... More
Work at Langan Engineering and Environmental Services? Share Your Experiences
Langan Engineering and Environmental Services