Machine Zone – Why Work For Us?
Based in Palo Alto, Calif., Machine Zone, Inc. (formerly known as Addmired, Inc.) is focused on creating the most engaging free-to-play mobile social games in the world. Launched in 2008 with Y Combinator, Machine Zone has seen explosive annual growth with its highly successful free-to-play games, including iMob, Original Gangstaz, Global War, iMob 2, Race or Die 2, among others. To date, the company has well over 40 million downloads of their iPhone games and is the recipient of the 2010 Crunchies Award (Techcrunch) for Best Bootstrapped Startup. Machine Zone operates profitably and has raised two rounds of funding from Anthos Capital, Baseline Ventures and Menlo Ventures.
Machine Zone is a unique, highly talented and ambitious team of free-to-play game experts, rock-star engineers, and business operators, coming together to build highly engaging mobile social experiences for our players. We look for talent globally to assemble the smartest and most driven teams capable of achieving extraordinary results. We take pride in the grandeur of our vision, the dedication of our employees, and the boldness of our innovations. We are passionate about our pursuit for excellence in all disciplines of the company, and we are relentless in becoming the best in the industry. Come join us and experience the making of history first hand!
​​Top Reasons to Join Us:
Be part of the most innovative mobile gaming company with phenomenal growth opportunities
Competitive compensation package, bonus initiative plans, 401K, full health benefits, ST/LT insurance and unlimited vacation
Located in downtown Palo Alto near all the restaurants, bars and cafes
Food, snacks, drinks, and lunches/dinners with founders
Monthly events (offsite mixers, game nights, ice cream socials, etc.), group lunches, holiday party, ping pong table, video games… and more!
Refer a Friend:
We rely on your referrals for our success, and to show our appreciation, Machine Zone offers a Referral Bonus Program. If you refer someone to us for a full-time position and we hire them, you will receive a $1000 referral bonus after 90 days of successful employment. Certain rules, restriction and eligibility requirements apply. To make a referral or to learn more about the Referral Bonus Program, please contact us at referral@machinezone.com.
Games. Technology.
Changing the Face of History.
Join Machine Zone and be a part of our amazing team that's revolutionizing not only the mobile world, but technology itself.
Machine Zone is searching for the best and the brightest to help build next generation technology and mobile games that are going to rock the world. We are looking for talented engineers who want to:
develop addicting games played by millions across the globe
be a part of creating mind-shattering technology that will connect those millions like never before
join a team of brilliant, passionate engineers, designers, artists, and product managers to actualize projects through their complete life-cycles, from specifications to release
have fun while creating the best social MMO games in the world.
Don't just be another cog in the machine. Be the mastermind behind it. Apply now!
Gabriel Leydon
, Chief Executive Officer & Co-Founder
| | |
| --- | --- |
| | Gabriel Leydon co-founded Machine Zone (formerly known as Addmired) and has served as our Chief Executive Officer since January 2008. Mr. Leydon is responsible for company vision, product design, monetization, recruiting, operations, and anything else that keeps him up late at night. From 2005 to 2008, Mr. Leydon was the creator and game designer of America's Army Arcade Edition at Global VR, a leading US coin-op manufacturer and the U.S. Army's Office of Economic and Manpower Analysis. Prior to the America's Army project he was a game designer at Tsunami Visual Technologies for 5 coin-op projects from 2002 to 2004 where he amassed deep game design and monetization experiences. Earlier in his career, Mr. Leydon also worked on various coin-op games for Atari/Midway Games. Mr. Leydon has appeared on numerous publications and conferences, including DICE, Techcrunch, Venture Beat, Games Beat, Mobile Gaming Summit and many more. |
Halbert Nakagawa
, Chief Technology Officer & Co-Founder
| | |
| --- | --- |
| | Halbert Nakagawa co-founded Machine Zone (formerly known as Addmired) and has served as our Chief Technology Officer since January 2008. Mr. Nakagawa is responsible for the technology, game engineering, and server operations that support and run all Machine Zone games on a 24/7 basis. From 2006 to 2008, Mr. Nakagawa was a Senior Software Engineer at Global VR, where he was the lead developer for tools and technology platform that shipped titles such as PGA World Tour Golf, NASCAR, Vortek II, and Need For Speed: Carbon. Prior to Global VR, he was a Software Engineer at Signature Devices, a company building military simulations and first person shooter games, where he was responsible for writing multiple tiers of their proprietary game engine including the Sound System, UI System, and tools integration. Mr. Nakagawa holds a B.A. in Applied Mathematics with an emphasis in Computer Science from the University of California, Berkeley. |
Mike Sherrill
, Creative Director & Co-Founder
| | |
| --- | --- |
| | Mike Sherrill co-founded Machine Zone (formerly known as Addmired) and has served as our Creative Director since January 2008. Mr. Sherrill is responsible for the art, community, and quality assurance of all the Machine Zone games. From 2006 to 2009, Mr. Sherrill was the founder, curator, art designer, editor, and writer for Missingtoof, a premiere PR5 music site with a focus on independent music. From 2000 to 2007, he was a lead coordinator in database management at KPMG, and prior to that, he worked at Atari Games on various coin-op games. |
Francois Orsini
, VP of Platform Engineering and Chief Architect
| | |
| --- | --- |
| | Francois Orsini has served as Machine Zone's VP of Platform Engineer and Chief Architect since January 2010 and is responsible for building server-side architecture and implementation of next-gen social and server platform. From 2005 to 2010, Mr. Orsini was the Database Architect at Sun Microsystems and prior to that, he spent almost 20 years as in senior staff engineering and architect roles at companies like Sybase, Cloudscape, CenterBoard, Instantsoft, among many others. Mr. Orsini has extensive experience working with databases and infrastructure development, honing his expertise in distributed data management systems, scalability, security, resource management, HA cluster solutions, and connectivity services. He also worked with VISA International and VISA USA to implement the first VISA Cash virtual ATM for the internet and founded a VC-backed startup called Unikala in 1999. Mr. Orsini holds a B.S. in Civil Engineering and Computer Science from the Paris Institute of Technology. |
Deepak Gupta
, VP of Business
| | |
| --- | --- |
| | Deepak Gupta has served as Machine Zone's VP of Business since March 2011 and is responsible for marketing, monetization, business development and business intelligence. From 2009 to 2011, Mr. Gupta was VP of Business Operations at Outspark, a leading publisher of free2play MMO games where he was in charge of performance-driven user acquisition, retention, BD as well BI analytics. From 2008 to 2009, he led strategy, planning and business operations for EA Online as Director of Strategy & Planning. Prior to EA, Mr. Gupta founded a mobile social games company called Hovr, where he formed partnerships with over 60+ game developers to offer 700+ mobile games in a social community with millions of users in a freemium and ad-supported model. Earlier in his career, he was a technology venture investor at Technology Crossover Ventures, and a technology investment banker at CSFB, DLJ and Wasserstein Perella. Mr. Gupta holds a B.A. in Economics and Mathematics from the University of Rochester. |
Ed Lu
, VP of Finance and Administration
| | |
| --- | --- |
| | Ed Lu has served as Machine Zone's VP of Finance and Administration since December 2011 and is responsible for finance, accounting, human resources, talent acquisition and general corporate matters. From 2010 to 2011, Mr. Lu was the CFO at A Bit Lucky, a social gaming startup company backed by free2play gaming inventor, Nexon Co. From 2007 to 2010, he was the Director of Finance at Gazillion Entertainment, a MMO developer and publisher created by gaming legend John Romero and funded by Oak Investment, Hearst Interactive and Allen & Co. Prior to his time in gaming, Mr. Lu spent 8 years in the finance role for semiconductor and systems manufacturing companies such as Altera, AFOP and Omneon (acquired by Harmonics). Mr. Lu holds a B.A. from University of California, Berkeley in Economics and a M.S. from Stanford University in Management Science & Engineering with an emphasis in entrepreneurial finance and strategy, winning the 2006 BASES E-Challenge business plan competition. |
​​​​Monetizer: Game of War: Fire Age Looking at F2P tricks and techniques​​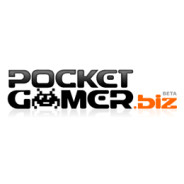 ​​August 08, 2013
Starting out as Addmired and renamed in 2012, Machine Zone has been very successfully operating mobile MMOGs since 2009. Game of War is its much anticipated new iOS mMMOG, which combines all its experience running persistent Alliance-focused city-building PVP strategy titles. Released at the end of July, the game is already racing up the top grossing charts.
On iPhone, it's gone top 100 top grossing in 63 countries and top 10 in 16. Its current peak in the US iPhone top grossing chart is 19.
​
​​Insider Q&A: Machine Zone's Gabriel Leydon​​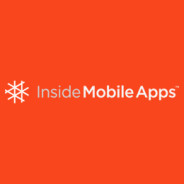 ​​August 06, 2013
What's it like to rule the world?
That's the question Game of War: Fire Age attempts to answer, as players build kingdoms and align with mobile gamers from across the globe in order to make the most dominant iOS empires possible.
And while the storyline might sound familiar in the free-to-play, realm-building MMO space, the innovation here lies in the translation.
While other games separate servers and players by region, Machine Zone's Game of War actually translates real-time text into 32 languages, enabling people from all over the world to not only play together, but to communicate freely in their own language, while the game translates the text so everybody understands the plan of attack.
​​Game of War: Fire Age is the MMO you have time for​​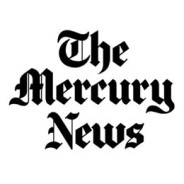 ​​July 25, 2013
The problem with MMOs is that I never have time to play them. Like long-term relationships, it's a commitment. Players have to invest several hours each day in front of a computer to chat with friends, gain experience points and go adventuring. It's almost like leading a second life and that can be hard to keep up when you're already struggling with the first one.
But there is a way to distill the best parts of the MMO — the social features, the community, addictive gameplay — and it seems as though Machine Zone has figured it out. The early iOS developer has been working on an MMO for iPhone and iPad for the past 19 months, and today, it's going live in the U.S. You can download it here.
​​Machine Zone launches ambitious iOS title Game of War: Fire Age after huge investment​​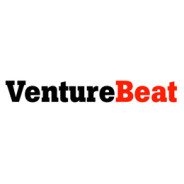 ​​July 25, 2013
After more than a year of effort on its biggest game yet, Machine Zone is launching its free-to-play Game of War: Fire Age today on Apple's iOS platform. Among the features is an automatic translation engine that allows players from different countries to communicate and band together in alliances. That enables global gameplay and a chance for one player to literally rule the world.
Everything is built to facilitate mass battles with an unlimited number of participants fighting in real time. Players can team up in alliances of 100 people and attach their alliance to a kingdom. Different kingdoms can vie for the throne, and the winner can be crowned the king of the entire game. Hundreds of thousands of players can gather in the same space in the massively multiplayer online role-playing mobile game, the company estimates.
​​A Year In The Making, Machine Zone Launches Game of War, An Impressively Large MMO For iOS​​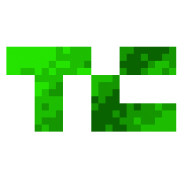 ​​July 25, 2013
While iOS games started out as either simple physics or casual simulation titles when the platform launched about five years ago, the bar has gotten steadily higher and more hard-core. Midcore studios like Kabam started to rise in prominence.
Now the iOS platform might be seeing is most hardcore title to date — a very, very massive multi-player title from YC- and Menlo Ventures-backed Machine Zone.
The company, which started out doing text-based RPGs a couple years ago like iMob, is launching Game of War: Fire Age. It's a title where players build and grow empires, train massive armies, forge alliances with other players to win kingdoms.
​​Machine Zone Brings Together Players from Around the World with 'Game of War: Fire Age' for iPhone, iPad & iPod touch​​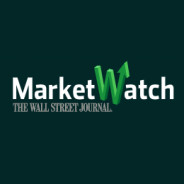 ​​July 25, 2013
Sophisticated Translation Engine Enables First-Ever Truly Global Mobile Game
The sophisticated in-game translation chat system is capable of learning how to translate phrases that it doesn't understand, including slang like "LOL," in 32 languages including English, French, German, Portuguese, Russian, and Spanish. To help the translation software learn faster, the game calls on players to correct misspelled words and slang in return for valuable in-game resources like silver, food, ore, and alliance loyalty points.
Game of War: Fire Age is available for free from the App Store on iPhone, iPad and iPod touch.
More information on the game, including a trailer, can be found on the official website www.gameofwarapp.com.
​​Machine Zone's Gabe Leydon on why he cares about more players' time than their money​​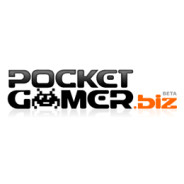 ​​July 25, 2013
Few people in the mobile game world are more passionate or outspoken than Gabe Leydon. So if the founder and CEO of Machine Zone (previously Addmired) has been quiet recently, it's with good reason. He's been working on a new game.
"It ended up being much more than I thought it would be," he says of the 16 month development of Game of War: Fire Age. "It took on a life of its own."
​​
​​Hardcore MMOG Game of War launches on iOS; gives you the chance to be King of Kings​​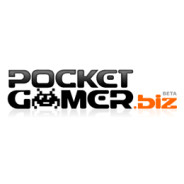 ​​July 25, 2013
Just released for iOS, the free-to-play title is a hardcore MMOG, which relies heavily on its social alliance structure. And that's how the 'god' element comes into play. Each alliance has a kingdom, with a wondrous capital building, and every kingdom needs a king to ruler over it. The king of each alliance has powers over their players in terms of setting taxes and giving individuals buff/debuffs as s/he sees fit. Of course, in keeping with how hierarchies work, the king of each alliance also competes upwards to become the King of Kings i.e. the overall ruler of the entire game.
​
​​Machine Zone Brings Together Players from Around the World with 'Game of War: Fire Age' for iPhone, iPad & iPod touch​​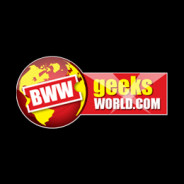 ​​July 25, 2013
Prepare to literally rule the world with Game of War: Fire Age, a massively multiplayer strategy game for iPhone, iPad and iPod touch that breaks language barriers with instant in-game chat translation. Machine Zone's Game of War: Fire Age is available exclusively on the App Store.
In Game of War: Fire Age, players build and grow their empires, train vast armies for real-time battles, craft weapons, forge diplomatic alliances and strategize with other players to conquer the kingdom. A single game universe that features in-game language translation allows all the world's players to compete for one powerful crown.
​​Players Leap Language Barriers Game of War: Fire Age Translates Players' Chat​​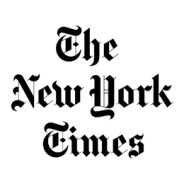 ​​July 14, 2013
"Game of War: Fire Age is an ambitious mobile game that wants to make that prospect a reality — and, most notably, to enable every player to understand what the others are saying while they play."
---
Comp & Benefits

Work/Life Balance

Senior Management

Culture & Values

Career Opportunities

I have been working at Machine Zone full-time for less than a year

Pros

Great fast paced environment and perfect for individuals seeking an entry into the gaming industry or for people who want to further establish themselves in their respective fields. Amazing team comprised of talented, passionate and competent individuals who are among the best at what they do. They are fun to work with and it is a pleasure to watch them work. New office is extremely spacious eliminating cramped work spaces and providing ample room for movement.

Cons

This isn't really a con but it's fast paced company that requires complete commitment. If you snooze you lose.

Machine Zone

2014-09-14 11:31 PDT
Machine Zone Interviews
Updated Jul 8, 2014
Application Details

I applied online. The process took a day - interviewed at Machine Zone in June 2014.

Interview Details

I applied to this position because the job description stated that it was full-time with benefits. But on the phone interview, the recruiter told me that the position was contract. The interviewer told me that it was a contract position because that was the industry standard. Google didn't become the great company they are today because they only did things that were industry standard. Advice to hiring manager, please don't lie, it only makes your company look weak.

Interview Questions

The recruiter only asked me if I knew JIRA, which was clearly stated on my resume. Answer Question

Machine Zone

2014-07-08 08:22 PDT
Machine Zone Awards & Accolades
Crunchies Award for Best Bootstrapped Startup
,
Tech Crunch TV
,
2010
Appy Awards
,
MediaPost's Appy Awards
,
2014
Website
www.machinezone.com
Headquarters
Palo Alto, CA
Size 50 to 149 Employees
Industry Media
Revenue $10 to $25 million (USD) per year
Worked for Machine Zone? Contribute to the Community!