Move
This employer has taken extra steps to respond to reviews and provide job seekers with accurate company information, photos, and reviews. Interested for your company?
Learn More
.
Love Where You Live
Headquarters
San Jose, CA
Size 500 to 999 Employees
Type Company - Public (MOVE)
Industry Media
Revenue $100 to $500 million (USD) per year
---
Move, Inc., is the leader in online real estate and operator of the Move Network of real estate web site for consumers and real estate professionals. The Move Network of websites captures more than 20 million monthly visitors (from comScore) and provides resources and decision support tools for consumers and real estate professionals to help them navigate all stages of the... More
Mission: To empower people to love where they live.
About Us

|

Our Values

|

Life at Move

|

Benefits

​​​​​​​​​Move®provides consumers with the real estate content, decision support tools and professional connections they need before, during and after a move. Visitors to our Web sites enjoy access to the most comprehensive selection resources and tools to make finding their perfect home a reality.
​​

​​Move's flagship site and the official site of the National Association of REALTORS®, is the No. 1 consumer destination for real estate related information with more than 5.7 million monthly unique users.​​

​​Top Producer Systems began marketing its products throughout North America in 1989 and has grown rapidly ever since. Its products have consistently been the industry's most innovative and feature-rich, their development history consisting of a long succession of real estate technology firsts. Top Producer is headquartered in Richmond, BC Canada.​​

​​​​Moving.com offers comprehensive moving related services, as well as tools designed to reduce the time, cost, and stress associated with moving.​​
​​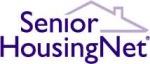 SeniorHousingNet™ offers the most comprehensive collection of senior living options available on the Internet.SeniorHousingNet™ is a proud member of the Assisted Living Federation of America (ALFA) President's Council, the American Association of Homes and Services for the Aging (AAHSA) and the American Seniors Housing Association (ASHA). SeniorHousingNet™ offers various service level marketing products to the nation's top senior living providers, which include the Marquis, Emerald and Solitaire Service Levels. Service Levels vary based on functionality and visibility offered, including maps, photos, virtual tours, floor plans, and more.​​​​
​​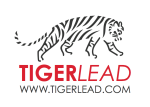 TigerLead Solutions is premier lead generation and lead management system for real estate professionals. the TigerLead platform provides real estate professionals a powerful solution for capturing, cultivating, and managing buyer and seller leads. For brokers and teams, the platform also provides an enterprise-class lead management system that gives 24/7 visibility into the entire team's lead follow-up performance.​​​​
​​​​​​
See CEO Steve Berkowitz on Bloomberg TV
This is the employer's chance to tell you why you should work for them. The information provided is from their perspective.
Working at Move
Posted by employees
Employees say it's "OK"
65

ratings
56% of the CEO 41 ratings
Steve Berkowitz
CEO and Director
Pros: Communication, strong interdepartment relationships, great culture – Full Review
| | | |
| --- | --- | --- |
| Salaries in USD | Avg. Salary | |
| 12 Move Salaries | $40,500 | |
| 11 Move Salaries | $78,761 | |
| 6 Move Salaries | $119,368 | |
= Salary Range
= Anonymous Salary Range
= Avg.
If we only have one or two salaries posted for for a given job title, showing that salary information may risk employee anonymity. So in that case we generate an anonymous salary range by adding and subtracting a small percentage from the posted salary. The small percentage difference offers additional anonymity while still minimizing the difference between the range and the employee's actual salary.
Declined Offer – Interviewed in Jul 2014 – Reviewed 4 weeks ago
Interview Details – Applied via LinkedIn & online. Received a call from the job poster to set up an interview. She emailed me info and the name of the manager I was to be interviewing with. On interview day, I never got to interview with that manager. It was 2 employees. They ran through a list of questions and before… – Full Interview
Interview Question:
"sell me something, anything" – Answer Question
Bronze Stevie Award in the category of Real Estate Websites
,
Stevie Awards
,
2012
Sammy Award "Best Socialized Business"
,
Digiday
,
2012
Best Mobile App "Realtor.com iPad App"
,
Communicator Awards
,
2012
Show More
Worked for Move? Contribute to the Community!