NetBrain Technologies
This employer has taken extra steps to respond to reviews and provide job seekers with accurate company information, photos, and reviews. Interested for your company?
Learn More
.
NetBrain Technologies – Why Work For Us?
NetBrain is the inventor of Computer-Aided Network Engineering (CANE) software.
Since our founding in 2004, our mission has been to make network management simple and visual with transformational technology. In the real world, running enterprise-grade networks requires a high level of skill and knowledge from network professionals. Our innovative solutions focus on simplifying and reducing the efforts associated with designing, documenting and troubleshooting complex networks by employing a tool everyone knows how to use – a map.
NetBrain's map-based automation technology empowers networking professionals with improved information to make better decisions about their networks.
Some of the world's most prestigious companies, including British Telecom, Fidelity Investments and Thomson Reuters, leverage the power of NetBrain SmartMap technology to discover, document and troubleshoot their networks. Leveraging NetBrain for everyday collaboration, our customers tell us that NetBrain Workstation is the most innovative and effective solution they have ever come across.
NetBrain is headquartered near Boston, Massachusetts, with offices in New York City, New York and Beijing, China.
Since our founding in 2004, our mission has been to make network management simple and visual with transformational technology. We understand that the foundation of our success is the result of exceptional employees whose expertise and hard work drives our growth and recognition as a leader in network management technology. In every NetBrain office, you will find challenging projects and smart people with the ability to revolutionize the way the world manages their critical networks. NetBrainers relish the freedom to create the next generation of network management technologies in an environment designed to foster collaboration, creativity and excellence. We embrace independent thinking, self-challenge, and we appreciate good humor.
We invite potential candidates to explore a unique opportunity to grow with us and make a lasting impact. NetBrain team members can expect competitive salaries, health and dental insurance, a 401K plan, and paid time off. In addition, extra incentives, such as stock options and bonuses, may be available to team members based on their contribution to the company.
It is our belief that everyone is blessed, but not everyone is given equal opportunity. It is our privilege and responsibility to give back to the community.
NetBrain has committed to contribute resources to benefit children with mental disabilities. Starting in 2007, NetBrain has been involved with Beijing Zhiguang Special Education Training School to help disabled children have a better education and life.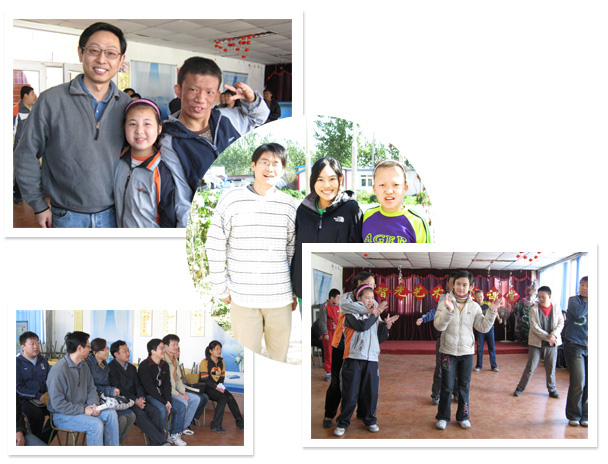 NetBrain and its employees have also donated $3,050 to benefit the Boston One Fund and 15100RMB to aid the relief efforts for Ya An city earthquake in Sichuan Province.
NetBrain Technologies Photos
NetBrain Technologies Reviews
---
4 people found this helpful

I have been working at NetBrain Technologies full-time (more than an year)

Pros

Cool Technology, great people. Great camaraderie across the teams. They got $40M in vc last year and they are hiring like crazy and building out some sweet space. There truly is a work life balance here. I know is was bumpy in the past but I believe they are hiring smart people to right the ship.

Cons

They are in Burlington on Rte 128.

Advice to Management

Advice

Empower your managers to make decisions.

NetBrain Technologies

2014-11-14 11:31 PST
NetBrain Technologies Interviews
Updated Oct 19, 2014
Application Details

I applied online. The process took 2 days – interviewed at NetBrain Technologies.

Interview Details

Completely Bad Experience. HR asking the technical questions who have no idea what they are. Second round was demonstration of their tool to an Asian who is difficult to understand. I believe the demo should be the other way round. Trying to sell their tool to companies mentioned as previous experience in our resume. I think it is their strategy to find clients by keeping a open position, so that the resumes come in where they can find some companies who are not using their tool.

NetBrain Technologies

2014-10-19 16:18 PDT
NetBrain Technologies Awards & Accolades
Let us know if we're missing any workplace or industry recognition – Add an award
Website
www.netbraintech.com
Headquarters
Burlington, MA
Industry Information Technology
Revenue
$5 to $10 million (USD) per year
NetBrain's map-driven automation technology empowers networking professionals with improved information and powerful automation capabilities to make better decisions about their networks. Some of the world's most prestigious companies, including AT&T, Thomson Reuters, leverage the power of NetBrain Qmap technology to discover, document and troubleshoot their networks... More
Mission: Our mission is to make network management simple and visual with transformational technology. Managing enterprise-grade networks requires a high level of skill and... More
Work at NetBrain Technologies? Share Your Experiences