Synapse Product Development
This employer has taken extra steps to respond to reviews and provide job seekers with accurate company information, photos, and reviews. Interested for your company?
Learn More
.
Synapse Product Development – Why Work For Us?

INNOVATION MEETS REALIZATION
Synapse works with the world's leading companies to create products and experiences that change the way we live. With collaboration and engineering at our core, we bring the insight, tools, and processes necessary to truly deliver technology ecosystems to market.
From ideation, building, and testing prototypes to oversight for manufacturing, we are uniquely positioned to ensure that ambitious objectives become lasting realities.
MISSION AND VISION
Synapse Product Development solves difficult multi-disciplinary engineering problems, through our unique blend of culture and business practices, to deliver our clients' desired result and turn their strategically important ambitions into products.
Our vision is to create a new category in product development, set the standard for quality, become the household name in our industry, and to make a positive impact on the world.
OUR APPROACH
Our approach is a fully streamlined engineering and realization process for product development. We take concepts all the way from engineering development and manufacturing through introduction in the market. We match unique engineering talent with deep technology resources and essential project management oversight. It's about collaboration between our mechanical, electrical, and software engineers to deliver next-level solutions for our clients and their customers.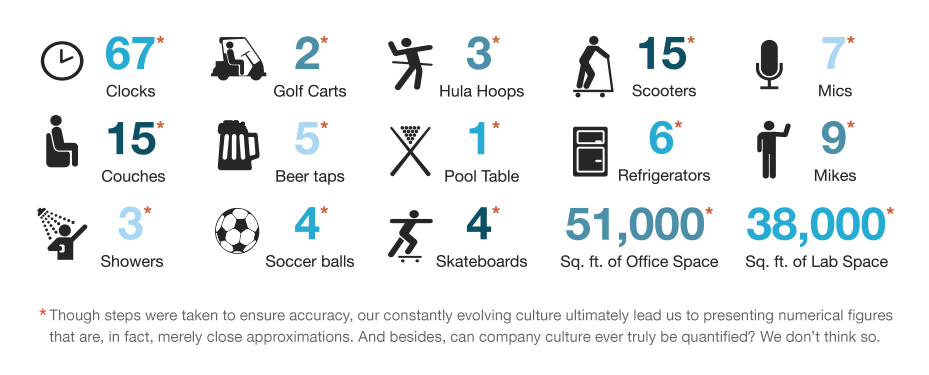 ENGINEERING NIRVANA
Synapsters say "yes" when conventional wisdom says "no." That means achieving the impossible within extraordinary time frames, building, testing, learning, and building again, and having fun while doing the unthinkable.
BEST JOB EVER
Synapse believes that an entrepreneurially empowered culture inspires creative breakthroughs. We believe in thinking outside the box to solve the most difficult problems. Synapsters rigorously honor their commitment to make this "the best job they've ever had."
WEDNESDAY LUNCH
Wednesday Lunch at Synapse Product DevelopmentSomething Synapsters do well is work and collaborate together. At the heart of our camaraderie is Wednesday Lunch, where all Synapsters gather to discuss new developments within the company, meet new co-workers, and discuss all-things Synapse. It's a great opportunity to find solutions, ask questions, make suggestions, and even make each other laugh. It's another example of Synapse's commitment to its people.
BEER:30
Beer:30 at Seattle Synapse Product DevelopmentBeer:30 started as an opportunity to unwind at the end of a busy week. And, even though a new keg is tapped every other Friday, it has become much more than an after work get-together at our Seattle HQ. Synapse friends, family, coworkers, and clients are invited to get to know what the office culture is all about. Beer:30 is also a way for Synapse to find new talent and partners. At Synapse, we take work and play seriously.
THURSDAY ACTIVE
Thursday Active - San Francisco Synapse Product DevelopmentThursday Active started as a way to do things together in and out of the office and unwind near the end of the week. Thursday Active is more than a happy hour, although that is one of the activities. It is a way for San Francisco Synapse coworkers, friends, family, and clients to get to know each other and more about the Synapse culture during a BBQ, an outing to the Academy of Science, a mountain biking excursion, or a Giants game. At Synapse, we take work and play seriously.
SYNAPSTER EVENTS
Synapster Events at Synapse Product DevelopmentMountain/Island Madness: Uncle Synapse brings the food and beer, employees bring themselves and their families and enjoy the great outdoors.
Other Events: Poker nights, Mariners baseball games, Halloween costume party, holiday party, Pinewood derby, and other fun outings.

BECOME PART OF OUR CULTURE
At Synapse, we develop a wide variety of products, including consumer products, medical equipment, and technology demonstration projects for dozens of name brand companies across many different industries. We bring together industrial design, mechanical and electrical engineering, and software development to put innovation into the hands of our clients.
We are looking for bright, motivated students who want to apply themselves to hard core engineering, prototyping, and short run production programs. Expect to be completely immersed in product development including contact with our clients and vendors. Experience our climbing wall, razor scooters, dispatching office ninjas and if you can skateboard, you'll get around the office much faster.
You may be "Synapster" material if you are self-motivated, excel at learning, play as hard as you work, routinely exceed others' expectations, are mentally flexible, and enjoy taking ownership and sharing success. A good attitude and raw intellect are essential.
Synapse internship opportunities are paid full-time roles. Synapse internship start and end dates are flexible to align with academic schedules, but you'll be expected to commit to at least three months of full-time work. We want to make sure we provide you a valuable learning experience and an opportunity to be a part of our team and culture. For more information on our internships take a look at the internship job postings.

BENEFITS
Synapse offers great benefits and competitive salaries, a unique company culture that emphasizes fun as an integral component of delivering world-class products, a spacious main office in downtown Seattle that has foosball, pool, and shuffleboard table, a projection movie screen, a climbing wall, and plenty of snacks and caffeine and an office in the convenient SoMa neighborhood of San Francisco.
Synapse Product Development Photos
Synapse Product Development Reviews
---
1 person found this helpful

Comp & Benefits

Work/Life Balance

Senior Management

Culture & Values

Career Opportunities

I have been working at Synapse Product Development full-time (more than 8 years)

Pros

1. The work - As a contract product development company, Synapse provides the opportunity to work on a constantly changing, wide variety of products, technologies, and clients. You don't get stuck working on version 5.x of the same old product. You don't get stuck writing documents, while the coding is outsourced. If you like the nuts and bolts of designing and writing code, and like to learn new stuff, it's probably a good fit.
2. The people - Synapse has the most talented group of engineers I have ever worked with. People are friendly and there is zero politics.
3. The management - Synapse was founded with the goal of providing a great place for engineers to exercise their craft. Steered by one of the original founders, that is still the top focus of the management team. There have been ups and downs, good decisions and bad, bit I believe the motives have always been good. And along the way, I think the management team has become pretty good at managing this type of firm.

Cons

1. Not a place to work if you want to work your way up the "corporate ladder" as their isn't much of a ladder. Management is pretty flat, it's not a huge company and never will be.
2. Not a place to work if pay is your only criteria. The pay is not bad, but Synapse can't win bidding wars with companies like Google and you're not going to get a bunch of stock options (there is an ESOP).

Synapse Product Development

2014-11-23 07:26 PST
Synapse Product Development Interviews
Updated Nov 25, 2014
Application Details

I applied online. The process took 3+ weeks – interviewed at Synapse Product Development in November 2014.

Interview Details

I wanted to write about this one because they have some decent artistry to the hiring process and look like they are pretty collaborative -- hence, a good place to learn.

They have a simple coding exercise to do along with the application. The subsequent phone screen involved discussion of C++, RTOSes and how they work, mutexes, and Synapse culture. The inevitable coding question on collabedit.com was a simple one in C about linked lists, then discussion afterwards. All of this was a fun discussion and the interviewer answered many questions I had, including the general kind of projects he works on.

I went in for the full-loop, which consisted of three phases, one with a senior engineer at or near management level and in any case with long experience in computing. The interview involved about one third discussion of my work and projects, a third coding on the whiteboard, with a basic data structures question, then adding a requirement beyond the basics to see how I'd handle that, and then the final third addressing my concerns about their recent layoff rounds and balance of working independently and working together. The second overall phase was technical discussion with two engineers about a range of topics including testing, memory management, and general environments they address in their work. Finally the third round consisted of structurally non-technical discussion with three engineers (not strictly software engineers); basically, let's shoot the breeze and see if we can get along and let's see how the candidate thinks and presents himself.

I very much liked that they had a large component of the process devoted to figuring out whether the candidate is a good fit for their team in the more "intangible" aspects.

Overall, I enjoyed the Synapse interview process, and I would guess that their process yields a large pool of qualified final candidates from which they pick in the end (rather than a very small pool of extremely nitpicked candidates). I liked that they didn't seem fixated on any particular technology. That being said, it's possible that I didn't impress them enough with Cortex M experience -- as the interviews went well from my perspective, perhaps something else beyond my perception wasn't a good fit or they just had a pretty sweet pool to pick from. The whole process was 3.5 weeks from application to "no".

Interview Questions

There's not a particular question that's most difficult. I'd recommend being pretty up on RTOS and recent embedded microcontrollers. In my case I feel I am rather up on C, C++, board design and bringup, hw tools, author-level linker and debugger tech, fair RTOS understanding at a kernel level, register-level ARM and AVR understanding, and decades of UNIX experience, and those didn't get me to "yes", despite all those fitting the job description. So you might wish to set expectations that a whole constellation of judgement may be at play and a good technical show may be just half of the requirements. I really don't know why I wasn't selected, unfortunately, so my guess is in a market like SF or Seattle one gets a pretty sweet pool from which to choose. Answer Question

Synapse Product Development

2014-11-25 20:22 PST
Synapse Product Development Awards & Accolades
100 Best Companies to Work For
,
Seattle Business Magazine
,
2013
Inc. 5000 Fastest Growing Companies
,
Inc. Magazine
,
2013
100 Best Companies to Work For
,
Seattle Business Magazine
,
2012
Washington's Best Workplaces
,
Puget Sound Business Journal
,
2012
Tech Impact Awards
,
Seattle Business Magazine
,
2012
Show More
Industry Business Services
Revenue
$5 to $10 million (USD) per year
Synapse Product Development was founded under a single guiding principle—to make it "the best job anyone has ever had."
Work at Synapse Product Development? Share Your Experiences
Synapse Product Development