TWG Insurance – Why Work For Us?
TWG Insurance is one of the largest and fastest growing independent insurance agencies in the United States. Our job is to Protect Families, and we do this by finding the right insurance at the right price and delivering extraordinary value to our clients. Protecting Families starts with taking care of our own TWG family, we are committed to being one of the best places to work in Texas; providing fun, challenging, engaging and financially rewarding careers. Our culture is truly unique; a culture of fun, achievement, personal commitment to one another, and a culture rich with mentorship and development.
Choice
What differentiates us from the rest? TWG offers their clients the power of choice. We shop them with over 20 A-rated Companies to find the best fit for their needs and budget. Whether we place all of a client's policies with the same company or combine different companies, we provide the savings and convenience of having their entire insurance portfolio under one agency.
Service
Our service is executed by always making our clients the top priority. Our experts take the time to analyze a client's portfolio to determine the proper coverage and check for gaps. Our friendly, highly trained, licensed sales and service teams will go the extra mile to deliver the highest level of integrity and client satisfaction in the industry.
Simplicity
Buying insurance is a complex process and our job is to make our client's experience with insurance simple as possible. With our cutting edge technology, a TWG agent can have the best policy narrowed down and prepared within a matter of minutes.
People
The only way we can provide this service and value to our clients is through our people, who hold honesty and integrity to the highest standard in all aspects of relationships and in business. We are friendly, trained experts and passionate about creating lifelong relationships with our clients.
The founders at TWG Insurance never had the intentions of creating just another insurance agency. We believe that by providing world‐class service to our clients, hiring the right people, and choosing the right business partners, we're changing the way people buy insurance.
By joining the TWG Family you have an extraordinary opportunity to contribute to the growth and success of a world-class company, all while developing your own rewarding career.
The companies listed here are just some of the insurers we partner with – all with long histories of solid financial security.
Our clients trust us. In fact, gaining and honoring their trust is our strongest selling point. So we're more than just a bit selective when it comes to hiring new people. But if you think you have what it takes to grow with our company, we're currently recruiting Account Executives and a Commercial Account Executive.
Account Executive

We are currently hiring full-time Account Executives. Job responsibilities include:
Working with clients to define and meet their insurance needs
Establishing referral networks with banks, mortgage lenders and real estate professionals, and generate business by integrating our services into the home loan closing process
Over time, additional responsibilities may include business insurance, employee training, recruiting, and management opportunities
Account Executives work closely with senior management to develop the skills necessary to carry out these duties. Compensation growth is also very steady for our Account Executives. The opportunity attracts those who are motivated by pay for performance. Compensation is competitive including base salary plus commission. Current benefits include: 401(k) plan, disability, medical, dental, and vision insurance, and two weeks paid vacation.
Job Qualifications:
Candidates with business backgrounds, especially marketing, are typically best suited to the Account Executive position. Candidate evaluation criteria include the following:
Are self-starters, independent and intuitive
Demonstrated strong intellectual ability
Enjoy a challenge
Strong evidence of leadership and sales capability
A passion for being part of a team that delivers exceptional client experiences that drive our company to industry leadership
A college degree or previous business experience
Proficiency (reading, writing, and conversing) in a secondary language, specifically Spanish, is an asset
Client Advocate
The primary responsibilities of a Client Advocate are managing client insurance portfolios and delivering an exceptional service experience to all of our clients. This includes everything from routine servicing, billing, and maintenance of home and auto insurance policies, to complex additions and alterations of multimillion-dollar commercial accounts and risk portfolios. The Client Advocate is also responsible for managing retention of accounts, preventing cancellations among clients, generating cross-sell leads and upselling coverage to existing clients. Advocates work closely with senior management to develop the skills necessary to carry out these duties, as well as completing a training and licensing program.
Compensation is competitive including base salary and bonus. Current benefits include: 401(k) plan, disability, medical, dental, and vision insurance, and two weeks paid vacation.
Job Qualifications:
Prior work experience in a fast-paced environment is a plus. Candidate evaluation criteria include the following:
Demonstrated strong intellectual ability
A passion for being part of a team that drives our company to industry leadership
A college degree or previous business experience
Evidence of organizational and multitasking abilities
Strong interpersonal skills
Proficiency (reading, writing, and conversing) in a secondary language, specifically Spanish, is an asset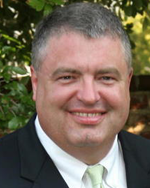 Mark Jones
Chairman and CEO





Mark E. Jones is co-founder of TWG and serves as our Chairman and CEO. Under his leadership, the company has become one of the largest and fastest growing personal lines agencies in the United States. Prior to joining the company, Mr. Jones was a Director and Senior Partner of Bain & Company, the global management consulting firm. Earlier in his career, he spent several years with Ernst & Young in their audit and mergers and acquisitions practice groups. Mr. Jones also serves as Chairman and CEO of Goosehead Insurance, our franchise affiliate, and TWG Wealth Management, our wealth management affiliate. He holds a Bachelor of Commerce degree (finance, accounting and economics) from the University of Alberta and an MBA from Harvard Business School. Outside of work, Mr. Jones enjoys sports and spending time with family. He is the proud father of 6 children and 9 grandchildren.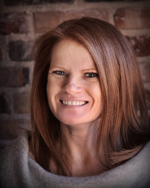 Robyn Jones
Founder and Vice Chairman






Robyn Jones is the founder of TWG and serves as our Vice Chairman. She is a licensed property and casualty agent and life insurance agent in 40 states. Outside of work, Ms. Jones is an accomplished martial artist and holds a black belt in American Kenpo. She is also a Bikram yoga enthusiast, the mother of six children and grandmother of nine.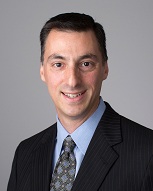 Jeff Saunders
President and Chief Operating Officer

Mr. Saunders joined TWG in 2012. Prior to that, he served as CEO of the $200 million Berry Family of Nurseries; the largest supplier of plants and shrubs to the big box retail channel. Previously, he served in a number of senior executive positions, including CEO of the plumbing supply business of NCH, a $1 billion global supplier of industrial products. Earlier in his career, he served as a senior manager with Bain & Company and as a member of Financial Advisory Service Group of PriceWaterhouseCoopers. Mr. Saunders graduated from the University of Iowa with a BBA in accounting and earned an MBA from the Amos Tuck School of Business Administration at Dartmouth College where he graduated as a Tuck Scholar (top 5% of the class). He is also a Certified Public Accountant.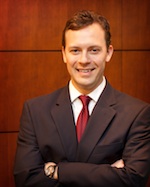 Michael Colby
Senior Vice President and Chief Financial Officer





Mr. Colby joined TWG Insurance in 2006 and was promoted to Senior Vice President and Chief Financial Officer in 2010 and to Executive Vice President and Chief Operating Officer of Goosehead Insurance in 2011. He has been instrumental in TWG's growth and intellectual property development, leading the company's finance, IT and marketing functions. Prior to TWG, Mr. Colby worked at KPMG in their audit practice where he focused on clients in the technology industry, among others. He holds a B.B.A in Accounting and an M.S. in Finance from Texas A&M University and is a Certified Public Accountant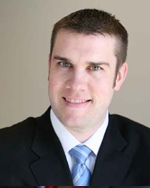 Kevin Hockenjos
Vice-President
Kevin Hockenjos is Vice President at TWG Insurance. He joined TWG in 2004 and has played a key role in the growth and development of the company. Kevin grew up in Madison, New Jersey, just 30 miles outside of New York City. He graduated from Brigham Young University where he studied finance, statistics, and Spanish. Kevin learned to speak Spanish while living in Mexico for two years and is fully fluent. He enjoys basketball, sailing, and all other sports and outdoor activities. Kevin especially enjoys spending time with his wife and children.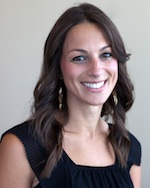 Mary Randall
Director of Human Capital
Ms. Randall is the Director of Human Capital for TWG and Goosehead Insurance. She is responsible for all human resource functions, including benefit plans, employee relations, internal policy, records, recruiting and hiring. Prior to joining TWG Insurance, Mary worked as part of the cruise staff with Royal Caribbean Cruises and as an elementary school teacher. She earned a bachelor's degree at Macquarie University in Sydney, Australia and is a member of the Society for Human Resource Management (SHRM). Mary has also earned her Professional in Human Resources designation.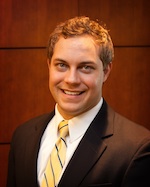 Matthew Colby
Managing Director - Houston





Matthew Colby is a Co-Founder and the Managing Director of TWG's Houston Office. Prior to working at TWG, he obtained a Bachelor of Science at Texas A&M University where he majored in Political Science with a minor in Business Administration. He began his professional career at Charles Schwab as a 401(k) Associate in their Plan Conversions Department. He joined TWG in Dallas as an Account Executive in 2007, and was promoted to Manager in 2008. In 2009, Matthew moved to Houston to open TWG's first satellite office. He was promoted to Partner and Managing Director in 2011. Since its founding in 2009, the TWG Houston Office has built a strong brand as a preferred vendor to leaders in the Greater Houston Area's real estate and mortgage industry.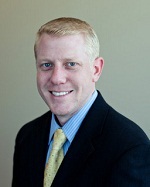 Gary Delavan
Director
Gary Delavan is a Director at TWG Insurance. He is a native Texan, born and raised in San Antonio. As a third generation Longhorn, Gary attended the University of Texas where he graduated Cum Laude with a Major in Finance and minor in Accounting. As a member of the Financial Analyst Program he helped manage the McCombs School of Business multi-million dollar investment fund; concentrating in non-cyclical growth. His professional experience before TWG consisted of work in economic consulting and small cap investing. In his free time, Gary is an avid sports fan whether it be watching or playing. On the weekend Gary enjoys spending time at his family ranch in Fredericksburg, TX.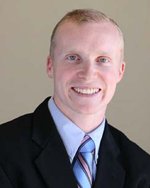 Ted Olsen
Director





Ted Olsen joined TWG in 2005 and was promoted to Director in 2007. He was born and raised north of the border in Toronto, Canada, but has spent the last 8 years attending school in the United States, doing service work in Guatemala, and during the last few years working with TWG in Texas. Ted studied Marketing at Brigham Young University where he graduated Cum Laude with a Bachelors Degree in Business Management. He is fluent in Spanish and taught it to college-aged students for 2 years. He has also worked in the Energy and Computer Services industries and successfully built and ran his own small business in Canada. Ted loves to sing and has recorded on many different music albums and performed across the west coast United States. He loves to play sports and most of all he enjoys spending time with his wife Alyssa and his daughters Jessie and Lucy.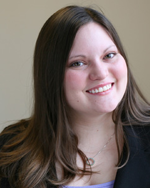 Amber Burbank-Ach
Service Director





Amber Burbank-Ach joined TWG in 2006 and has advanced to the position of Service Director. She is originally from a small community south of Waco, Texas called Bruceville-Eddy. Amber graduated from the Hankamer School of Business at Baylor University, earning a BBA in both Entrepreneurship and Management. Prior to joining TWG, Amber was a District Event Coordinator and Human Resource Associate for a national retail chain. Amber's immediate family includes her husband David, cats Anya and Jack, and Luna her Italian Greyhound. Outside the office, Amber is an avid sports fan and loves to spend time with her friends and family. Sic 'Em Bears!



Brent Meyer
Controller and Director of Risk Management





Brent Meyer is the Controller and Director of Risk Management at TWG. Originally from Cedar Rapids, IA, Brent graduated from the University of Kansas earning a B.S. in Business Administration and Accounting. Upon graduation Brent moved to San Antonio, TX where he spent six years in public accounting, four of which were with one of the Big 4 firms. While in public accounting, Brent served both public and privately held clients focusing primarily on manufacturing and service oriented clients. Brent is both a Certified Public Accountant (CPA) and a licensed property and casualty agent. He enjoys spending time with his wife, Jen, his daughters, Emma and Stella, and his dog Max.
Our mission is to protect families, and this starts with taking care of our own TWG family. We provide fun, challenging and rewarding careers. Protecting families, supporting our community and our motto of 'Work hard, play hard' encompass the TWG culture.
Here, you are always learning and growing. You work closely with your team to achieve goals. You have one-on-one time with managers and access to executives. You work with smart, talented, ambitious people who want you to succeed and are your friends inside and outside the office.
You will also enjoy numerous company-sponsored events including beach volleyball, dodge ball, team outings, happy hours, company picnics, tailgate parties and holiday celebrations.​​ We know how to be successful and we know how to have fun. ​​​​​
​
​​​
​​
How many career opportunities do you know of that offer?
Outstanding income growth potential (our top Account Executives earn over $200k within their first 5 years)
Multiple career paths to Director that are clearly communicated and merit based
Best in class training and development programs
A team-oriented culture that recognizes and rewards performance
A fun and energetic work environment where strong friendships are made both inside and outside the office
Opportunities to "protect families" every day
Opportunities to give back to the community through community service initiatives
A leadership team that is committed to the idea of "servant leadership" and whose mission "starts with taking care of and developing our TWG family"
Stability working for a fast growing financially secure company
We know of only one company who offers all of this and more to its college recruits….. TWG Insurance.
Surprised? Give us a look and see why dozens of college graduates have chosen to build their careers at TWG, and why the Insurance Journal named us one of the Best Agencies to Work For in the country.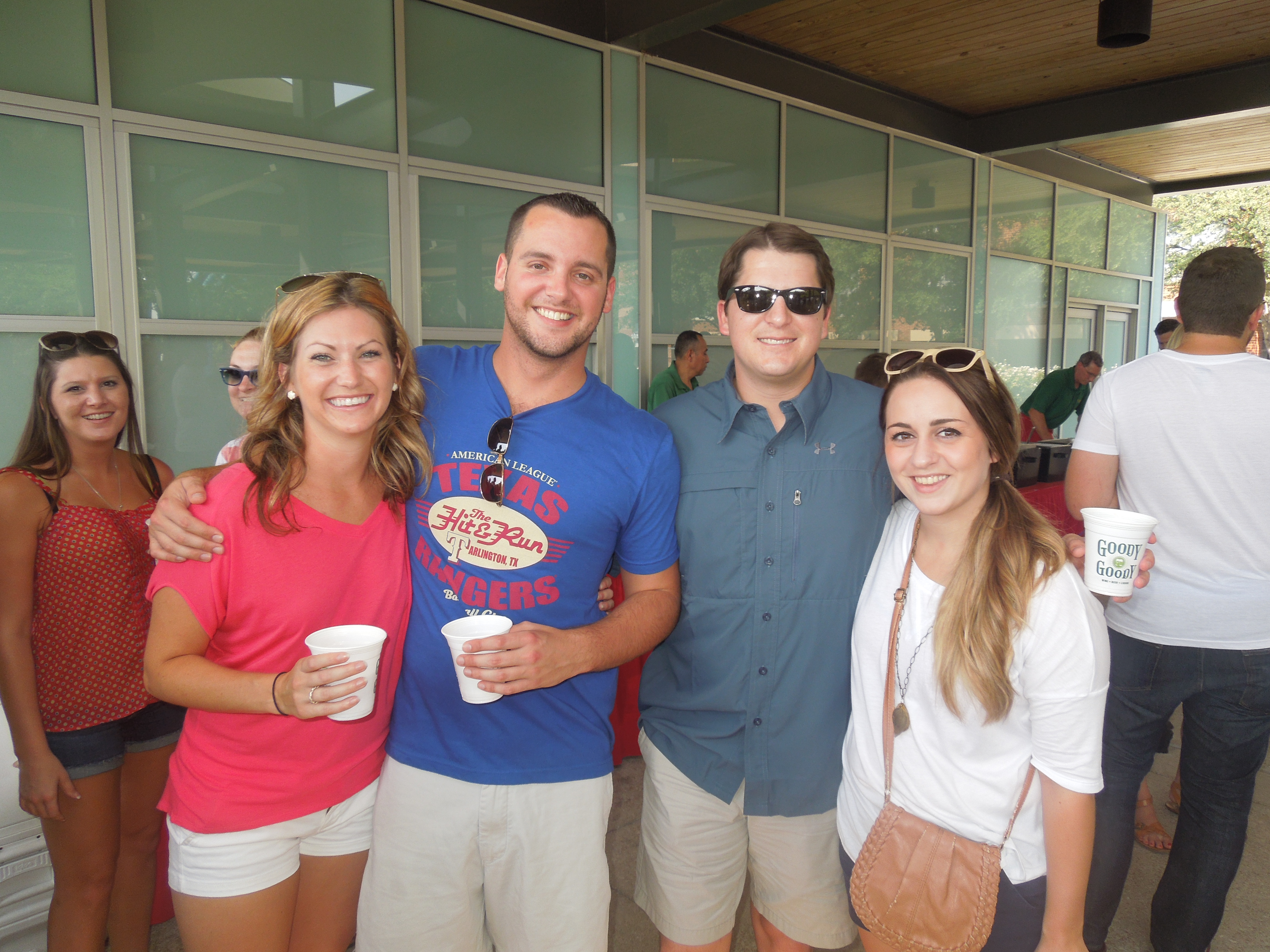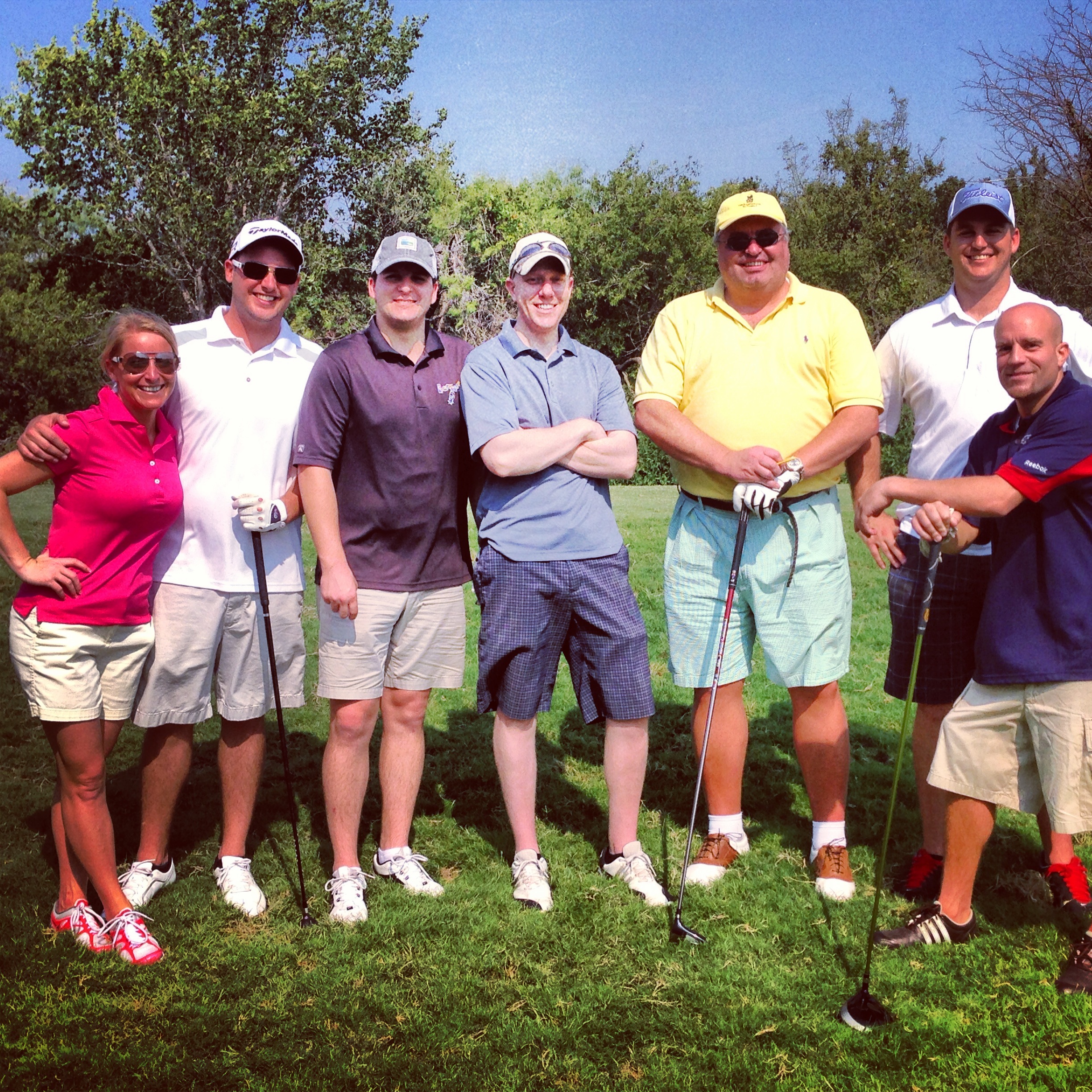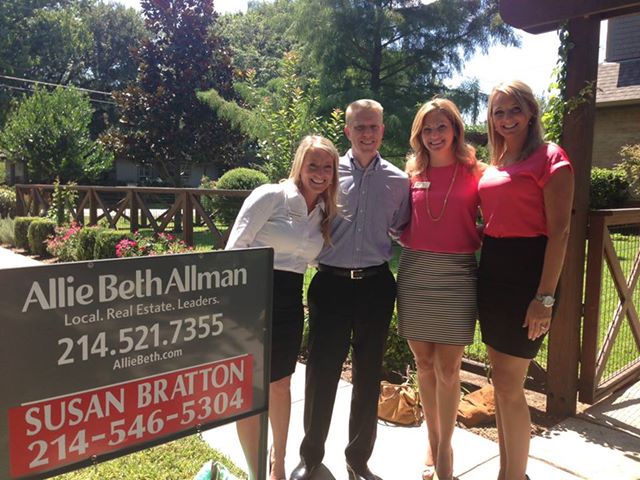 ---
Comp & Benefits

Work/Life Balance

Senior Management

Culture & Values

Career Opportunities

I have been working at TWG Insurance full-time for more than a year

Pros

- Fairly young company, a lot of hires directly from college so it is a really good environment if you are in the 21-35 age bracket.

- As a quickly growing company (fastest growing independent insurance agency in the US) there is and will continue to be A LOT of room for advancement.

- The company does a good job of setting up extra-curricular events and rec league teams for the employees to enjoy. Dodgeball, Softball and Volleyball leagues as well as monthly happy hours and other events.

- For the sales side, the pay is as good as you are and grows overtime since you get renewals every year on the clients that you maintain. The longer you stay, the more you make regardless of advancement opportunities.

- Management has shown that they care about the well being and happiness of the employees.

- The company has strong ethical values (hard to find in the insurance world) and has shown time and time again that they will cut loose people who breach integrity or write unethical business (even top producers and tenured agents).

Cons

- Training can be arduous and a lot is expected of you.

- Like any sales position, it is very stressful (especially when you are behind) and can sometimes become overwhelming if you are not good at managing your stress.

- Especially early on, you will be putting in a lot more than 40 hours a week. But in this job, the more you work the more money you can make and the faster you will advance so if you are willing to work hard early and often it will pay off dividends.

- Benefits, while affordable, are a bit lackluster when it comes to coverage.

- If you want an easy job where you come in, chill and get on Facebook from 9-5 this is not the place for you.

Advice to Management

Advice

Take better care of the service team as they are what keeps the machine well-oiled and running smoothly. They may not bring in the money, but they keep it here.

TWG Insurance

2014-09-19 13:27 PDT
TWG Insurance Interviews
Updated Aug 14, 2014
Application Details

I applied online - interviewed at TWG Insurance.

Interview Details

I originally applied to TWG as I had similar experience in my previous role. The online application was straightforward and I was very quickly contacted via email by someone in their recruitment department. A few days later we arranged a phone call and it was very straightforward, a few questions about my experience and background followed up with a brief overview of the company and its goals. I was told that I would be passed on to the next stage and someone from the team I'd be working with would be in touch.

A week later I had a second phone call with the team manager and it was again, very straightforward. She broke down the day to day responsibilities and asked what I was looking for in the position and if I was comfortable with certain aspects of the job (working on the phone, dealing with clients who may be unhappy). Given my experience she wanted to stress that everyone at the company does start out at the same level in order to build up training from the same point. It was refreshing to have a company be forward with their career path and expectations.

Following the second interview they offered to fly me to Dallas for the last round of face to face interviews. The whole process was handled very professionally. On the day of the final interviews, it was myself and two other candidates and we had four interviews each. They do a great job at making it a welcome atmosphere and I didn't feel odd having others interview around me.

They show you the layout of the teams and building and then you proceed to have an orientation. From there I interviewed with the COO and various team leads/directors. The questions ranged from basic background discussions to opinions on client servicing techniques. There were a few questions about what you would do in certain situations but as I was coming in with experience I don't believe I had the same questions as other candidates. Then I was shown the career path they have for their team members and how I could progress if I hit certain targets. It all seemed very open, very straightforward.

They provided lunch and then we left and were told they would be in touch within a few days. By and far this interview process has been the quickest. They responded by the end of the week.

Interview Questions

How would you handle a fellow team member being inappropriate towards a client? Answer Question

Reasons for Declining

In the end, the Dallas location was the main reason I declined the offer. The career path was a big pro and the recruitment member who contacted me initially was in touch throughout. She made me feel comfortable in asking her questions about relocation, cost of living etc when it came to the final offer. It does seem daunting to start at a lower level when coming in with experience but they do have a great career growth opportunity set up if you are successful with your targets. I would reconsider should they expand closer to my hometown.

TWG Insurance

2014-08-14 11:27 PDT
TWG Insurance Awards & Accolades
Top 50 Personal Lines Agencies in the US
,
Insurance Journal
,
2013
Largest Personal Lines Agency in the US
,
Insurance Journal
,
2013
Best Agencies to Work For
,
Insurance Journal
,
2011
Show More
Website
www.twginsurance.com
Size 50 to 149 Employees
Industry Insurance
TWG Insurance is one of the largest and fastest growing independent insurance agencies in the United States and was recently ranked number 12 in Insurance Journal's list of the top 50 personal lines agencies in the nation . Since our founding, we have reiterated the importance of investing in quality individuals by attracting the brightest minds and the hardest workers, a goal... More
Mission: Our Mission is to PROTECT FAMILIES.

PROTECTING FAMILIES starts with taking care of and developing our TWG family, by providing fun, challenging, engaging, and... More
Worked for TWG Insurance? Contribute to the Community!