Think Big Analytics
This employer has taken extra steps to respond to reviews and provide job seekers with accurate company information, photos, and reviews. Interested for your company?
Learn More
.
Making Big Data
Think Big Analytics – Why Work For Us?
Your Big Data Evolution Partner
Companies are transforming their businesses by leveraging the power of Big Data. To move beyond traditional business intelligence to true Analytics requires a Big Data roadmap, skills training, and deep data science & engineering expertise. Think Big's technology-enabled services include proven solutions that navigate organizations through the five essential stages of adoption.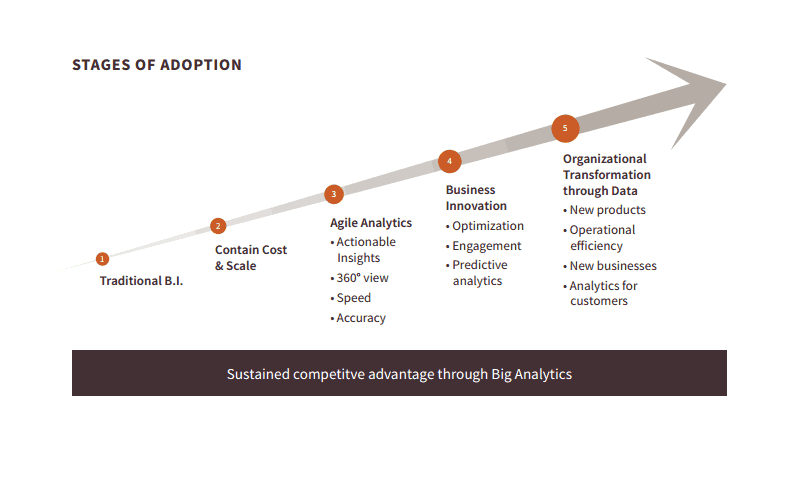 Fun Work Environment
We work hard, but we play hard, too.

Lead with Talent
"Too much talent is still hanging out at the consumer IT water holes—time to migrate over to the enterprise side, whether that be to boutique consultancies specializing in the new IT, or next-generation services teams within established IT vendors, or pockets of enlightenment in enterprise IT organizations themselves. Regardless of the venue, the user experience design challenges will be just as demanding as on the consumer side, and the societal returns will be much, much higher."
In 1986, Steve Jobs famously challenged John Sculley, asking him if he wanted to keep on making sugar water or help Apple change the world. While that did not quite work out the way either of them intended, the challenge itself still holds. Do you want to spend your next decade developing more digital distractions to amuse people while they stand in line at Starbuck's, or do you want to take the human race to the next plateau?"
- Geoffrey Moore
Benefits

Get access to health, vision, dental, 401k and FSA benefits for you and your family

Great Locations

We are headquartered in the heart of Silicon Valley, and we have many local offices around the country.

520 San Antonio Road, Suite 210
Mountain View, CA 94040
Bringing Your Big Data Strategy to Life
The transition from business intelligence to true Big Data is challenging. Companies are faced with complex decisions surrounding use cases, technology architectures and predictive analytic applications that hold the promise of business transformation if they are deployed correctly. Think Big provides data science and engineering services that ensure Big Data journeys are planned and completed successfully. Our suite of solutions are comprised of IP-driven applications that are integrated with our proven technology framework using our Cornerstone MethodologySM to complete Big Data engagements efficiently and effectively.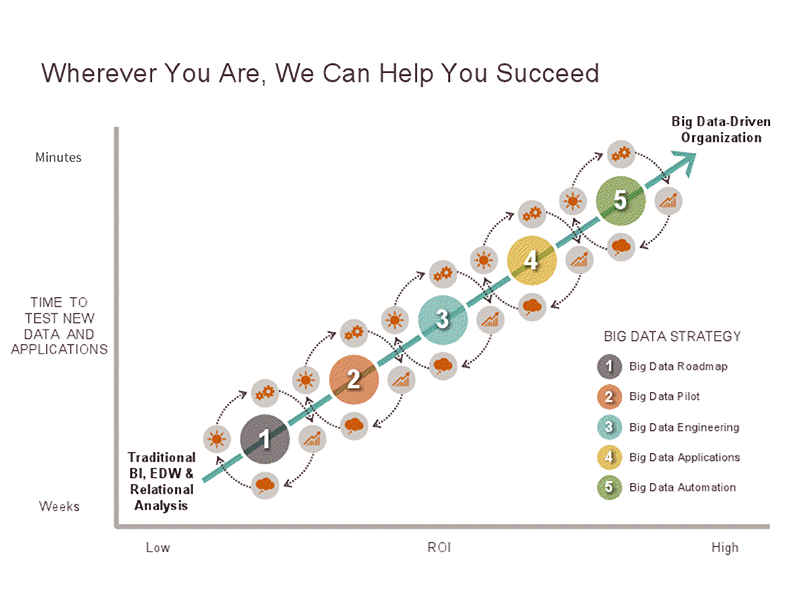 Think Big Analytics Photos
Think Big Analytics Reviews
---
Comp & Benefits

Work/Life Balance

Senior Management

Culture & Values

Career Opportunities

I have been working at Think Big Analytics full-time (more than 3 years)

Pros

Lots of opportunities to play with big data technologies. Have lots of good senior architects from whom one can learn a lot. Teams are very closely knit.

Cons

There is no annual bonus compensation for engineers which is a big downer. Think Big is a great place to learn but no opportunities to grow here. The middle management hardly listens and understands the engineers career aspirations. Good place for couple of years to learn but no growth opportunities.

Advice to Management

Advice

Consider bringing in annual bonus for engineers. Give opportunities for engineers to grow in the company.

Think Big Analytics

2014-08-14 13:35 PDT
Think Big Analytics Interviews
Interview Details

4 rounds of interviews while 2 were technical and 2 were functional.

Think Big Analytics

2014-04-18 12:11 PDT
Think Big Analytics Awards & Accolades
Let us know if we're missing any workplace or industry recognition – Add an award
Website
www.thinkbiganalytics.com
Headquarters
Mountain View, CA
Industry Accounting & Legal
Revenue
$1 to $5 million (USD) per year
Think Big works works with industry leaders such as Facebook, NetApp, Home Depot, American Express, eBay, Ancestry.com and NASDAQ to develop their Big Data. Our approach provides you with the assets and successes you need to gain executive-level sponsorship. We develop Big Data strategies that involve series of digestible case studies. These Big Data initiatives generate... More
Mission: Help our clients achieve strategic value and sustained competitive advantage with Big Data analytics.
Work at Think Big Analytics? Share Your Experiences