Unitrends
This employer has taken extra steps to respond to reviews and provide job seekers with accurate company information, photos, and reviews. Interested for your company?
Learn More
.
Headquarters
Columbia, SC
Size 150 to 499 Employees
Industry Information Technology
Revenue $25 to $50 million (USD) per year
---
As the trusted provider of all-in-one backup solutions, Unitrends enables its customers to focus on their business instead of backup. The company's family of scalable, all-in-one appliances and software solutions for backup, archiving, instant recovery and disaster recovery protects corporate data, over 100 different versions of servers, operating systems (including Windows, Hyper-V, VMware, Mac OS, Linux, AIX, Solaris and many others), SAN, NAS, hypervisors (including Hyper-V and VMware) and applications (including Exchange, SQL, Oracle and many others). Unitrends is the... More
Loading...
Unitrends – Why Work For Us?
Why Unitrends?

|

Overview

|

Leadership
Join a winning team! Unitrends is looking for game-changers. Staff who are dedicated to serving the customer and who are passionate about bringing the best to work every day. Unitrends is the fastest-growing – and only - provider of all-in-one backup, archiving and disaster recovery solutions, enabling our customers to focus on their business instead of backup. We are the preferred choice of IT professionals because we set the standard in virtual, physical and cloud server data protection and we offer the absolute best value in the industry for feature-rich backup technology. We have a strong business model and an incredible passion that drives us to even greater success, and we're always looking for top-notch talent to help us accelerate our growth.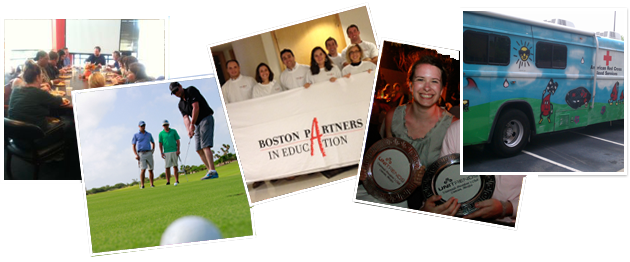 ​​Spotlight on:​​​​​​​​

​​Brandon Vitti
Customer Support Supervisor - Newly promoted!
Brandon's been with Unitrends since July 2012 and is responsible for ensuring that customer support cases from creation to closure go smoothly and that the customer walks away with a high satisfaction level. He's known for staying calm even when the stress level gets high and the pace accelerates. He spends most of his free time - when he has free time - reading or playing video games and is looking forward to getting away with his wife for a few days to Las Vegas.
"Unitrends has allowed me to voice my opinion and actually be heard and understood. The feedback between managers and employees is free flowing and constructive. The free sodas help a lot!"​​​
​​Employee Benefits​​
Established national network of provider for medical, dental and vision plans, inc. Blue Cross/Blue ShieldTM
401K Program
10 company holidays plus 2 floating holidays
3+ weeks of PTO
Short- and Long-term disability
Gym membership
Basic life and accident coverage
Free snacks!
​​​
This is the employer's chance to tell you why you should work for them. The information provided is from their perspective.
Working at Unitrends
Posted by employees
Employees are "Very Satisfied"
33

ratings
80% of the CEO 30 ratings
Pros: I've always enjoyed working with Unitrends and went from a customer to an employee, enjoying the culture and prominent transparency they've provided to work with upper management on any issue.

It's a great place to work, with lots of free food… – Full Review
| | | |
| --- | --- | --- |
| Salaries in USD | Avg. Salary | |
| 11 Unitrends Salaries | $73,273 | |
| 7 Unitrends Salaries | $80,922 | |
| 6 Unitrends Salaries | $43,333 | |
= Salary Range
= Anonymous Salary Range
= Avg.
If we only have one or two salaries posted for for a given job title, showing that salary information may risk employee anonymity. So in that case we generate an anonymous salary range by adding and subtracting a small percentage from the posted salary. The small percentage difference offers additional anonymity while still minimizing the difference between the range and the employee's actual salary.
No Offer – Interviewed in Burlington, MA – Reviewed Jun 11, 2014
Interview Details – I had three meetings where I met with the sales manager and VP of sales and did not feel like my time was valued at all. The VP of sales was glaring out the window disengaged in our conversation. I was told I would receive an offer after multiple interviews and never heard back from anyone in the… – Full Interview
Interview Question:
Basic sales questions and how to build business through cold calls. – Answer Question
Unitrends Awards & Accolades
Business Solutions Best Channel Vendors
(

"Backup and Disaster Recovery" Category

)
,
Business Solutions
,
2013
Channel Chiefs
(

Bob Gagnon

)
,
CRN
,
2013
Inc. 500/5000 Fastest Growing Companies
,
Inc.
,
2012
Inc. Magazine Hire Power Award
,
Inc.
,
2012
Company Growth of the Year - Honorable Mention
,
Network Products Guide
,
2013
Show More
Worked for Unitrends? Contribute to the Community!