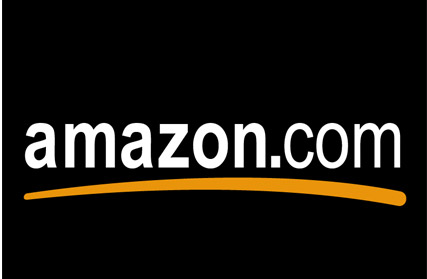 April Review of the Month: What it's like to Interview at Amazon
2009-05-13 08:20:41
Although, the winner of the Glassdoor Review of the Month may not have received an offer from this potential employer, the software engineer job candidate is now $500 richer. The April Review of the Month comes from an Amazon.com job seeker who provides a constructive and behind-the-scenes look at what it's like to interview at this company.
Here's why this interview reviews gets top marks from Glassdoor.com:
The Amazon job interview review gives a clear picture of what it's like to walk the halls of Amazon, how long the entire interview process took (7+ weeks) and offers up details on the interview experience.

"Overall atmosphere was very young, casual and diverse. Very university-like. People walking around in backpacks. One girl came in the morning walking and working on her laptop at the same time."

The reviewer provides specifics as to how the interview was acquired and the level of difficulty of the interview, "Initially contacted by HR to consider a position. Went through 3 phone interviews from the same group. All very technical programming / algorithm questions."

The interview review also points out one of the unexpected or more challenging questions this person was asked: "You are to write a spell checker. Discuss the API, Data Structures and Algorithms." (Check out what comments or answers are listed in response to this question.)
And, the interviewee provides feedback about the interview experience and process: "I went for a site visit in Seattle, which was very well organized. Hotel was excellent. Next day was a full day interview. Morning was 3 (three) 1 hour interviews with team members and 1 manager. Another interview during lunch with a brain teaser. 3 more 1 hour interviews in the afternoon, 2 technical, 1 HR."
In addition, this job candidate presented some useful tips for any job seeker out there, including some pitfalls to be cautious of during a day-long interview.
"After lunch was downhill. Be careful what you eat during lunch! All the blood went from my brain to my stomach and the interview room in the afternoon was a small room with no windows. Combine that with some jet-lag (I flew in from the east coast). No surprise I didn't get an offer."
Although the job candidate gave the interview a difficult rating (4.0), this person gave the overall interview experience at Amazon a neutral rating. And again despite the absence of a job offer, Amazon paid the expenses for this person to travel from the East Coast to interview at Amazon headquarters in Seattle.
Have you interviewed at Amazon? On average, most job candidates note that the interview is difficult but 53% comment on having a positive interview experience whereas only 13% say it was a negative experience. What advice do you have for people interviewing here?