Earlier we officially announced Glassdoor's third annual Employees' Choice Awards that highlights the Top 50 Best Places to Work in 2011.  As a tech startup, we weren't surprised to find some big – and not so big – tech companies on the list.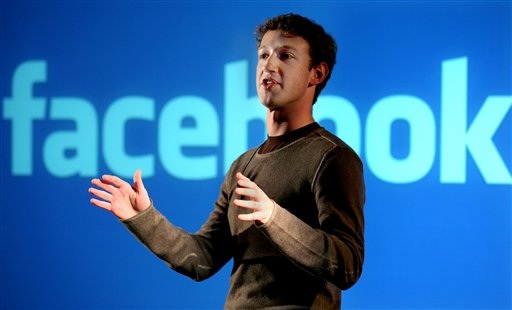 Of the 100,000 companies now represented on Glassdoor, Facebook topped this year's list with a 4.6 overall company rating.  Eleven other tech companies made the national list, including SAS Institute (#7; Rating: 4.0), NetApp (#15; Rating: 3.8), National Instruments (#19; Rating: 3.7), Apple (#20; Rating 3.7), Analog Devices (#21; Rating: 3.7), Synopsys (#25; Rating: 3.7), Google (#30; 3.7 Rating), QUALCOMM (#36; Rating: 3.6), Adobe (#39; Rating: 3.6), Salesforce.com (#41; Rating: 3.6) and Intel (#45; Rating: 3.6).  While General Mills' Ken Powell is the highest rated CEO on the list at 100%, Steve Jobs is the highest rated tech CEO at 97%, followed closely by Mark Zuckerberg and Eric Schmidt – both of whom maintain a 96% approval rating.
We were curious how other tech employers measured up against these leaders during the past year so we ran analysis for the same time period (December 1, 2009 thru December 1, 2010) using a minimum 25 company review requirement  and came up with a scorecard for 55 tech-driven companies.  The range of opinions across company work environments and CEO ratings are pretty wide.
For example, while Amazon didn't make this year's Best Places to Work list, it has a 3.2 rating and CEO Jeff Bezos has an 85% approval rating. Autodesk has a 2.9 rating and Carl Bass has 56% approval from his employees while Dell is slightly lower with a 2.8 rating and Michel Dell's 51% approval rating. Tech giant Microsoft has a 3.3 rating while its chief Steve Ballmer has a 49% approval rating.
We've been tracking this type of data from tech companies for nearly three years and found an interesting trend among high-profile companies that have transitioned chief executives.  For example, Hewlett-Packard has a 2.2 rating yet in his short tenure new CEO Leo Apotheker has 62% approval, which is significantly above Mark Hurd's 34% approval when he left.  For tech giants AOL and Yahoo! that made bold CEO moves in the first quarter of 2009, the story is similar. AOL has a 3.0 rating and Tim Armstrong comes in at 71% approval — well ahead of Randy Falco's 13% approval when he left the building. Even Yahoo!'s Carol Bartz has a  56% approval, topping Jerry Yang's 34% when he left the company and the company rating is 3.3. It will be interesting to watch how the company morale and approval of Carol will stand up in the wake of the latest round of layoffs.
Work at any of the above companies?  We invite you to weigh in and share your opinion.