It is summer. Time to kick back and relax, read a few good books and start that hobby you've been thinking about starting for the past 5 years. Sounds great for those lucky to be on vacation this summer but for some we are churning away seeking that next great career opportunity and getting recruiters and hiring authorities attention 'ain't easy' as we say in West Texas.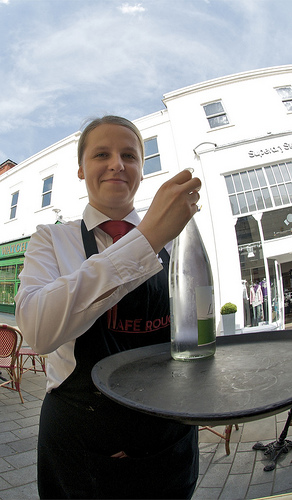 So here are a few points we can take advantage of this summer to find that next job:
1. Managers and hiring authorities are vacationing with their families this summer. Make a list of local vacation spots, restaurants, coffee shops and events and spend time in these places. Meet people, help people and make conversation. Get social – you never know who will meet and how they can help you.
2, Not everyone will vacation this summer as good books, movies and rest are cheaper, and for some much more enjoyable. But they will still eat, hang out, drink coffee and attend interesting events. So get social – meet, help and make conversation.
3. If you live in a city or town that attracts vacationers then take a part-time job with a hotel, restaurant or service company serving visitors. You get to meet people, help people and make conversation (a broken record). Again you just never know what is going to work and who is going to help.
If you are looking for work and are a little tired of doing the same things and pushing the same buttons, take the opportunity this summer to get social in the real sense. Put yourself in positions to meet and talk to people. Listen to their needs and they will ask yours and when you tell them you are looking for a full time job…one never knows!